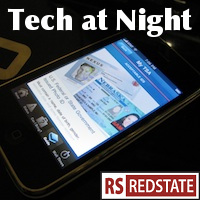 We had no Tech at Night on Friday becuase I was at the Gathering in Jacksonville. Hope those who went enjoyed it, and that those who weren't able to attend can make it next year!
So, Harry Reid offered to let Republicans fix Lieberman-Collins. Republicans took him up on that, and he was unhappy. So he tried to ram it through after all. Republicans objected, and the cloture vote failed. I'd say my support for this tactic by Republicans has been vindicated.
Harry Reid, the embattled Senate majority leader under a cloud of serious allegations about his behavior lately, has continued to try to politicize the Cybersecurity Act. Republicans tried to be good legislators. That was embarrassing to Reid, so he had to cut it off.
Proof Democrats have been bargaining in bad faith the whole time comes from Barack Obama's consideration of rule by decree on this. This of course is a bad idea.
Continue reading »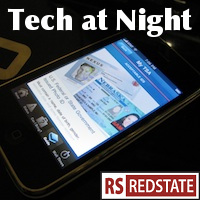 WCITLeaks having some success, possibly, as WCIT itself starts talking about openness. When even pro-Internet-regulation folks oppose UN or ITU regulation of the Internet, it needs sunshine for public evaluation.
Mary Bono Mack's response is the right one: oppose all government meddling, not just the UN or ITU.
Continue reading »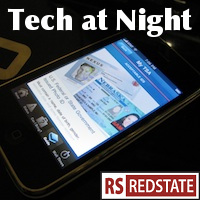 Am I tired of expressing dissatisfaction with the Obama FCC and other government intrusions? Never!
Al Franken is setting up an unfalsifiable rationale for government action against Verizon and Comcast. Gotta love that, eh?
I'm sure he, the FCC, or both will try to overturn the courts who say bundling is not anticompetitive. I like bundling. It saves me money when I'm buying both things anyway. Then again, I like choices in the marketplace.
Why we want FCC subsidizing tablet makers though, I have no idea.
Chuck Grassley's threat seems to be working at least, as FCC starts to break down on LightSquared transparency, a necessary step toward being able to confirm the President's new appointees to the commission.
Continue reading »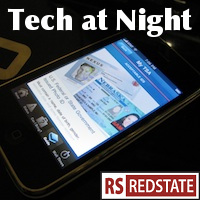 FCC reform advances in the House. Greg Walden's FCC Process Reform Act is a needed bill, so I'm glad that it went from committee to the floor, and took minimal modification in passing. I like that it got an extra poke at FCC being more closed on FOIA requests than even CIA.
Locking in the reforms is important, and CTIA is right in saying we need a "more transparent, predictable regulatory process."
Continue reading »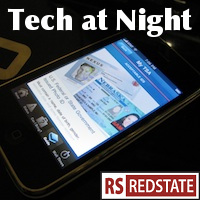 Previously on Tech at Night I linked to a story that suggested there was a split between Darrell Issa and Chuck Grassley on FCC transparency. It turns out the story I relied on, had it wrong. Oversight wasn't grading transparency itself; the committee was grading the management of FOIA requests, and FCC did relatively well by having established processes for dealing with FOIA. and tracking the requests in a systematic way.
The Oversight committee was not saying that the FCC is open. Because, in fact as pointed out by Mario Diaz-Balart, FCC rejects more FOIA requests than CIA, amazingly enough. That's a serious transparency problem.
Speaking of transparency, Eric Cantor is soliciting citizen co-sponsorship of the DATA Act which would try to get more data about government out into the open, where the public can apply oversight.
Continue reading »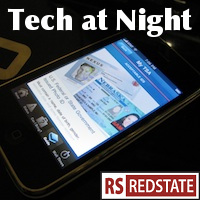 Great news! Tech at Night's favorite Representative Marsha Blackburn, along with TaN's own home representative Mary Bono Mack are bringing a version of Secure IT to the House. The bill has been introduced in the Senate as an alternative to the power grab known as Lieberman-Collins. The great thing about the bill? It toughens criminal penalties for online lawbreaking even as it makes it easier for the private sector to share information about attacks.
The bad guys share information, and they think they won't go to jail. If we let the good guys share information without getting sued for it, and if we throw the bad guys in jail, we win. And you can tell that the bad guys really hate it when we send them to jail; just witness how Anonymous has been hitting law enforcement more and more in the last year or so, most recently targeting Interpol's website, and previously publishing names and addresses of police officers in the US. These online terrorists don't like that they can be held accountable for their actions. It's their weakness, the fact that they are named individuals who are finite in numbers, and we need to exploit it.
I know we had to push hard against some good members of Congress in order to send a message on SOPA, but it had to be done. The RIAA is not giving up on SOPA, so it was important that we let good members of Congress know what the problem was. And we did, so now it's time to move on to passing good bills like SECURE IT.
Continue reading »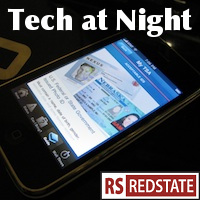 The big stories this week continue to be LightSquared and cybersecurity. Even as House Democrats complain about government doing too much, incredibly, we see that Senate Democrats are so inflexible that John McCain is in a gang of Republicans to fight the Democrats on the cybersecurity bill. Consider that. That's how extreme Harry Reid, Joe Lieberman, Jay Rockefeller, and Susan Collins are on this. John McCain is putting together a team to make a Republican bill with Kay Bailey Hutchison and others, rather than sign on with a Democrat on a bill. Danger, Will Robinson! Harry Reid is that much of an extremist!
Reid is rushing to pass it, but details come out anyway, such as an attack on FOIA. Transparency! Not.
Speaking of transparency, the firm that the Barack Obama FCC has remained oddly silent on, and that insists the FCC should remain silent on, is ready to go on the offensive. It almost seems like LightSquared bet the company on this, and will go down swinging. They may end up making a spectrum trade though, which if workable would be interesting.
Continue reading »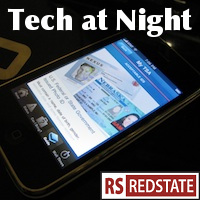 Yup, I'm back. And I have roughly a week's worth of stuff to cover, so let's go.
Top story seems to be that The Obama/Holder Justice Department has no problem with Google's vertical integration takeover of Motorola Mobility. Interesting. I also await word on whether Google will drop all aggressive patent lawsuits, as they claim to use patents only defensively.
Some people never learn. Google and Microsoft support the runaway FCC against Republican attempts to constrain the regulators to using clear, consistent, fair rules for spectrum policy. Sure, I understand that some such as Darrell Issa are unhappy about the unlicensed spectrum restrictions, but my view on this bill is mend it, don't end it. What we do need to end is the ability of the FCC to micromanage industry by managing the FCC in a reasonable and responsible way. Greg Walden's bill should pass in some form.
Continue reading »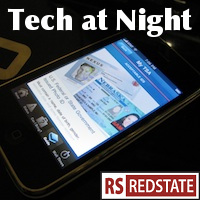 There's a lot of fear going around about ACTA, the Anti-Counterfeiting Trade Agreement, a plurilateral agreement under the WTO between the US, the EU, Canada, Australia, New Zealand, Singapore, Japan, South Korea, and Morocco. Some of the fears look real, some don't. For example, even though it was negotiated in secret, the text is easily available.
Another false complaint is that it's another SOPA, when in fact such a claim misses the point. SOPA was a bad bill, as it turned out to be a censorship bill that defied due process, but the intent was to fight the problem of free riding on copyright and trademark. Crossing international boundaries has been a cheap and easy way to cash in on another country's copyright and trademark laws without having to abide by them. SOPA tried to fix that in a crude, rude, and ineffective way. ACTA has more options, and doesn't have to resort to censorship, necessarily.
I've just read the treaty. I don't really see a problem. Even if infringement isn't ruining the movies and music, trademark and copyright are Constitutional concepts worthy of protection. That's why some of the anti-SOPA leaders are promoting their own bill.
The pro-liberty position is not one of anarchy. It's time to get reasonable protections in place. Maybe I missed something, and ACTA is a problem. But the best argument I see against ACTA is that it only includes a few countries, and not those best known for infringement (such as China, either China in fact). ACTA may yet be harmless but ineffective, as opposed to SOPA being harmful and ineffective.
Continue reading »