Have you heard about The Weather Channel trying to force Dish Network to buy its programming? Yes, they actually want the Obama administration to force that to happen. They claim it's a public service, except ratings are falling and they don't even do exclusively weather anymore. Guys, it's 2014: People get the weather on the Internet and on their phones. Nobody needs to watch cable TV for weather anymore. We must not use government to subsidize this buggy whip manufacturer.
Bitcoin continues to be used for crime, and leading Bitcoin groups are clouded by scams, so it's no wonder Joe Manchin wants to ban the whole thing.
I can't really blame him. I can't support it – we already have money laundering laws – but I understand it.
Continue reading »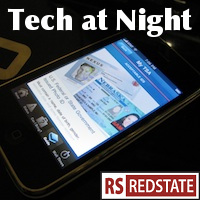 Anarchy update: The black marketeers at Silk Road 2 got robbed for a Bitcoin amount worth over $2 million at current exchange rates. Iran shut down another black market ring, Germany and the Netherlands have joined the global hunt to shut down Silk Road and spinoffs. Keep in mind these online black markets are used for drugs, hired killings, child pornography, human sex trafficking, and anything else you can think of that's a problem in society. They try to say "Oh it's just pot," but it's not. It never is.
In another bad sign for digital currencies. another prominent digital currency, Dogecoin, is experiencing a major glitch that threatens to disrupt commerce or even take people's money away from them. Why do people tolerate all the volatility and instability of digital currencies? Easy: it lets them evade the law. That's it. That's why these things are going anywhere at all, because they're a magnet for the scum of the earth.
Continue reading »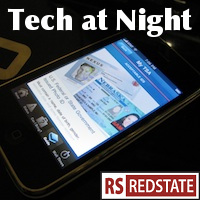 Here we go again. The last couple of times, they wanted to use "statistical sampling" to replace the Constitutionally-mandated direct enumeration in the Census. Now they want to use online polls to do the Census.
Let's be clear: The Obama FCC is terrible, and generally threatens innovation, but I absolutely oppose efforts to do a comprehensive Communications Act bill. It's nothing against Fred Upton and Greg Walden on this, as they've generally been pretty good on these matters. But any huge bill like this is going to get set up by every lobbyist in DC, and it will invariably grow a grab bag of special interest giveaways. A comprehensive Communications Act would become a 'we have to pass it to find out what's in it' moment. Don't do it. Pass one reform at a time. Find incremental reforms.
Continue reading »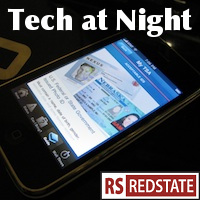 While I don't share the zeal some have for ECPA reform, to change the requirements to search emails on third party servers, I think the whole project is at worst harmless so long as FISA is preserved.
As much as a broad free trade area would be great, I begin to wonder whether the Trans-Pacific Partnership has been hijacked by special interests, and so must fail. I mean, this "threat to Internet freedom" stuff is likely overblown, but the treaty is likely being used to try to ram stuff through that could never pass as ordinary legislation.
Continue reading »