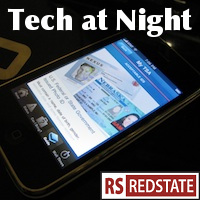 Think the FAA is so great for making a slight loosening of its ridiculous regulations on phones on planes? Think again: The Euros are making us look bad by getting way ahead of us, and allowing full use of LTE at any time.
Anonymous is trying to go to war with America. Cells must start coming out denouncing this behavior I believe, or be considered anti-American and a threat to liberty until proven otherwise. Can we please go back to barring anarchists from the country, and expelling those we find?
Then again, the dope fiends among them are giving us plenty of reason to arrest them as it is through gangs like Silk Road, so… maybe that's redundant.
I know it's likely that the courts will toss out Net Neutrality again, but it still makes me smile to read predictions like that.
Continue reading »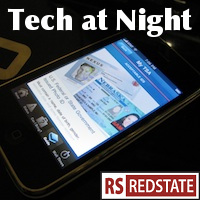 I do apologize if I don't go as in-depth tonight as I should. I think I'm coming down with something.
There goes Pandora. They appear to be giving up on getting their law passed that would give them a sweetheart regulatory deal, stomping on any need they'd have to negotiate in the marketplace. They don't want competition or a marketplace. They want a command economy for music expanded beyond the insane system we already have in place for terrestrial radio. It's good we've defeated their legal aims.
Speaking of picking winners and losers in regulation, here's why they're trying to kill Aereo. Broadcasters and cable companies are feeling threatened by the loss of revenues that are threatened by the push to go back to free terrestrial broadcasts, and we can't let them get away with using government to prop themselves up.
MSNBC commentators don't understand the law, surprise surprise.
Continue reading »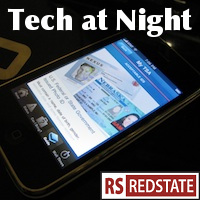 Tech at Night is coming when it's plenty light out this afternoon, because I need to start getting some sleep in preparation for my 25 hour broadcast as part of the Extra Life children's hospital charity event.
The FCC got two new commissioners this week, a good one in Michael O'Rielly, and a likely bad one in Tom Wheeler. This came only after Ted Cruz got the answers he was looking for. Then again, under Barack Obama that's the best we could hope for.
It's very rare that I agree with a gun grabber like Dianne Feinstein but come on, she's annoying the right people by calling out Snowden as the traitor he is.
Continue reading »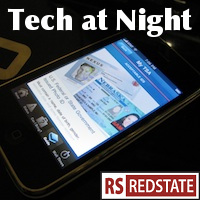 Sorry I missed Monday. That night it just slipped my mind and I went to bed!
The purpose of patents is to encourage useful works. That's not just my idea. It's in the Constitution. That's why anti-patent troll legislation makes sense. Apparently more and more people are agreeing, because patent trolls are starting to lobby against it. Though I still say the best way to fight patent trolls is to stop issuing so many bad patents to begin with, by taking away that source of funding from USPTO that gives them an incentive to give too many patents. Give them a fixed budget.
Look, I'm fine with the kind of non-specific transparency of FISA warrants Google is loking for but ACLU trying to help terrorists isn't interesting to me at all.
Continue reading »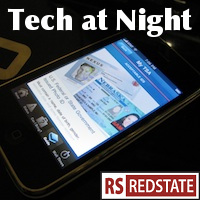 Seen on RedState Friday: Geoffrey Manne talks about FCC rigging the spectrum game, which is such a shame since spectrum auctions are one of the greatest regulatory innovations we've seen.
I bet you heard all there was to hear about Ted Cruz after the shutdown ended? Nope. He's taking on the President's nominee for FCC Chairman, Tom Wheeler. He wants answers, and he's entitled to get them.
Bitcoin and crime just seem to go hand-in-hand.
Continue reading »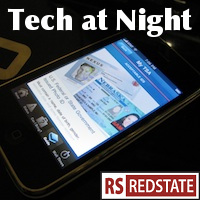 Next time you wonder why there is such a push to pick winners and losers with regulation, remember that industries like broadcast TV don't like to become buggy whip makers, so they have to go after firms like Aereo who innovate and threaten traditional revenue streams.
Which is why, as much as I do agree that there are a number of piecemeal copyright reforms we should make, I disagree that fixing radio regulation isn't a good idea. We have a system in place now called 'compulsory licensing' which is designed to rig the marketplace. Getting to a free market is a valuable thing. Copyright is probably too strong, but this isn't where we need to trim it back, at all.
Let's walk and chew gum at the same time. Let's take on targeted copyright reform as Derek Khanna suggests, while also deregulating radio/music licensing.
Continue reading »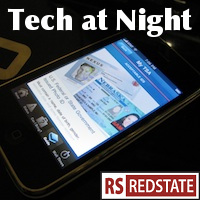 I have to say, my initial reaction to accusing Google of wiretapping is absurd. Think about it: the whole concept of wiretapping is that you're intercepting communications from person A to person B. If Google ads are wiretapping, them spam filtering would be wiretapping, since you're also scanning an email to do that.
We've discussed in the past how Pandora was trying to get government to change the rules in its favor against copyright holders, because the government had previously tilted the scales in favor of broadcast radio against copyright holders, in the form of a proposed law known as IRFA. Pandora's clearly wrong about that, as we should have a level playing field and not be picking winners and losers at all. But one good consequence could be a bill that would go the other way, an anti-IRFA: repealing the laws that favor broadcast radio to begin with. Just ditch the whole compulsory licensing system.
Continue reading »