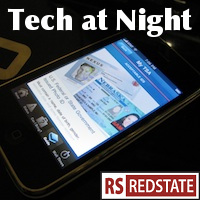 I've been talking about FCC overreach in this space for a long time, but now the Obama FCC is trying so hard to go so far, everyone's noticing now. Yes, the FCC's plan to attack free speech got so much unkind attention that it's been pulled, for now. Don't count on it being gone forever, though.
Because they still haven't given up on Net Neutrality. Commissioner Michael O'Rielly points out that Chairman Tom Wheeler's plans are wrong and an overreach, however just as importantly, Commissioner Ajit Pai calls it "Groundhog Day" because this will make at least the third attempt to grab this power.
Continue reading »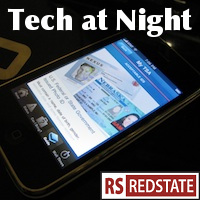 So I took Christmas off, but don't forget: even as Democrats play blame the Victim, you should get your debit card or credit card replaced if you used it at Target recently. The attackers got your PIN even.
The traitor Edward Snowden very interestingly says he won, which seems to mean he thinks it's himself against we the people. He's sure not on the side of liberty, when he's on the side of the child pornography den Tor. And yet, He's still desperately trying to feel his Russian paymasters. Not even loyal to them.
Continue reading »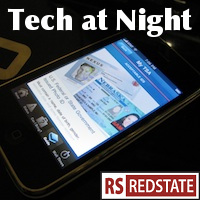 How busy and important is FCC? They have time to worry about fluorescent lights in every small business in America, it seems.
More proof kids don't belong on the Internet: the anarchoterrorists of Anonymous are now recruiting 12 year old elementary school students to commit crimes for them. Please take note, everyone. The Internet is a dangerous place that is not safe for kids.
That said, beware ideas for government-directed national cybersecurity plans or regulations, such as those proposed often by Democrats. They can't even secure the Obamacare website, let alone tell you how to secure yours. Share information only. Pass CISPA, not new mandates.
Continue reading »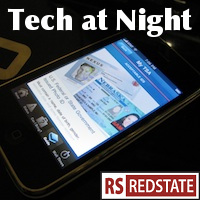 Good news! California Democrats think you can erase stuff from the global Internet just because you really really want to. This is magical thinking in law form. Telling kids they should run amok online because they can just erase it later, is insane. The Internet is dangerous and not for kids.
Again, the core problem with patent troll litigation isn't with the court system, it's with too many patents being issued. So the patent-holding tech industry may have a conflict in what it recommends to fix this. But seriously, the only reason patent trolling works is that so many bad patents get issued to begin with.
Continue reading »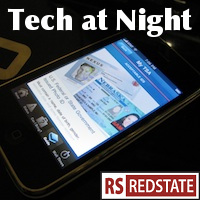 There's not a whole lot going on right now. Right now I'm seeing a few efforts here and there to push different policies, some good, some bad, but we do need to keep an eye on them in case any one of them takes off.
Let's start with a bit of a laugh from California. Democrats there are desperately trying to regulate the Internet, but at the same time it's clear that party in California, now totally hijacked by extremists, has no clue how the Internet actually works. How else would the pass a bill creating a right to delete information from the Internet? Imagine the jokes if Republicans passed such a bill.
The Google effort to push for reasonable FISA transparency continues to gain allies, this time Dropbox, as that firm is now getting criticisms in that area.
Continue reading »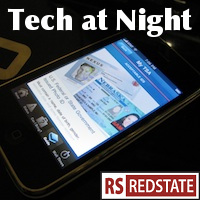 I enjoy that in America, we refuse to give official sanction of the radical appropriation of May Day, and instead have a Labor Day on a completely different day, separating ourselves from anti-liberty radicals.
You can tell the anti-NSA people are really scraping the bottom of the barrel now in their attempts to attack the agency. It's kind of ridiculous. Even if we take traitor Edward Snowden at his word, despite how he could easily have modified or even fabricated parts of or entire documents to push an agenda, it's actually the NSA's job to spy on foreign agents like the Qatar-funded Al Jazeera.
Of course, this is really interesting timing for DEA to be seeking massive amounts of call metadata. That's not going to go over well with the libertarians. Then again, I don't know if it'll sway anyone who didn't already favor free dope and sodomy. Sorry, but it's true. You can talk a lot of people into part-way legalizations of cannabis, but it takes a hardcore radical to go all the way and legalize opiates and cocaine.
Continue reading »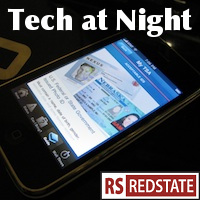 Never waste a good crisis. Some Eurocrats are looking to use the NSA fearmongering as an excuse to lock down the Internet, and the Obama administration is fighting back because closing off that form of free trade in ideas would hurt everyone, not just themselves. Of course it's still suspect to believe just anything Edward Snowden has alleged, given reports that he's a liar.
So even as Microsoft and Google reasonably sue to be able to release non-specific, aggregated data on secret court requests for data, NSA may release its own stats on its programs. This should not be seen as good enough, since FISA covers more than just the NSA.
Continue reading »
Previously in Tech at Night we heard that Google had been accused of violating the FCC's Open Internet order, also known as Net Neutrality. The stated purpose of Net Neutrality is to prevent ISPs from discriminating between one kind of Internet traffic, and another, in order to bolster its own services.
Google as web services provider was a strong proponent of the new regulations. However in Google's response to the Net Neutrality complaint, Google has come out in favor of discrimination, asserting that because discrimination against "server" traffic is an industry standard, Google is within its rights to continue that discrimination in the Net Neutrality era. Google, in defending its own Net Neutrality violation, is citing the pre-Net Neutrality industry standards it repeatedly claimed were dangerous and harmful to Americans.
Note that in the same Wired report, we learn that Google plans to release a "business" service, presumably at a higher price, to support servers.
Of course, they're claiming that they're within the law, but it's clear they are not.
Continue reading »