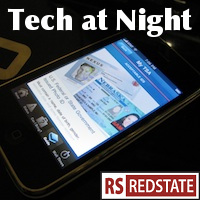 Sometimes you just know somebody needs primaried. Wednesday I learned of a member of Congress who's clearly only in the House because daddy was in the House before him, and he's using the influence he has out a personal sense of entitlement. That's clearly why Bill Shuster wants to ban phones on planes, despite both the OBama FCC and FAA thinking it's a good idea to let the market decide this. Shuster was first elected in 2001. He needs a refresher on what happened in 2001, that would make us consider why passengers on planes may want that option, and why we should let Mister Market figure it out, instead of a blanket ban.
Look we get it, he's big important man and he flies on planes often, and so he wants to order the airlines to do what he wants, because that's what he thinks the perk of being the son of a Congressman is. But that's why we need to defeat his bill, and defeat him in the primary.
Continue reading »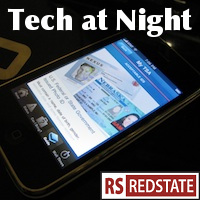 Barack Obama admitted what we've been saying all along: Net Neutrality was an attempt to regulate the Internet. Told you so.
More FCC: Data use continues to go up, and it probably makes sense to remove barriers to investment on expanding our wireless capacity in this country. We still need spectrum, but the build out matters after that spectrum is acquired, as well.
Of course, instead of being sensible the radicals just want to spend more money stupidly.
All this is perfectly good reason to want to gut the FCC by reforming the Communications Act, but again, I just don't trust the current legislative process to succeed at this in one big bill. When was the last time we had one big bill that worked well? Not in many years. I'd love to be proven wrong, but I'm not optimistic.
Continue reading »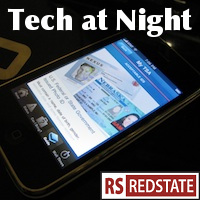 Bitcoin is not really as widely used as its shills want you to think.
Ajit Pai is the man and understand what it means for the courts to be used to quash innovation. As the courts refused to crush the VCR, I want them to leave Aereo alone.
By the way, Healthcare.gov is still at risk. Good thing it's a miserable failure, though that doesn't help the poor souls already signed up and at risk in the vulnerable systems.
Democrats want to pass a new law mandating a private-public partnership to track where you and your phone are at all times, in the name of 911 calls. But remind me again how all the Snowden stuff is about privacy and not anti-Americanism and a rollback to 9/10/2001 thinking again. Sure, guys. Sure.
Continue reading »
CNN has released a report that the main Healthcare.gov contractor CGI warned the Obama administration one month in advance that there were critical problems preventing them from ensuring a clean launch of the website. In particular, the administration was warned that testing was being obstructed.
The quote from the CGI memo leaves no doubt, if you understand the technical jargon used in the memo. I'll take it apart and explain just how bad this situation really was.
Continue reading »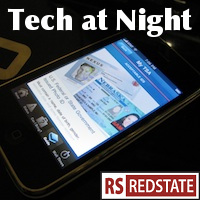 Seen on RedState Friday: Geoffrey Manne talks about FCC rigging the spectrum game, which is such a shame since spectrum auctions are one of the greatest regulatory innovations we've seen.
I bet you heard all there was to hear about Ted Cruz after the shutdown ended? Nope. He's taking on the President's nominee for FCC Chairman, Tom Wheeler. He wants answers, and he's entitled to get them.
Bitcoin and crime just seem to go hand-in-hand.
Continue reading »