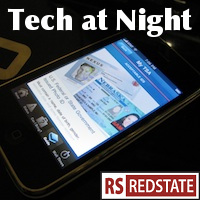 It's been a week, hasn't it? It turns out the night I last did Tech, I pushed it way too hard, and my illness stuck with me another week. But we're better now.
For what it's worth, Steny Hoyer doesn't see the Trans-Pacific Partnership passing anytime soon. I'm all for free trade, but TPP seems to be going far beyond trade, and becoming a grab bag of special interest provisions, and so I'm fine with giving it a lot of scrutiny.
As I've said before, the key to fixing patents is to remove the incentive the USPTO has to give out too many. So I'm glad the House rejected Democrat plans to reinforce USPTO getting funding that way. We must not let the office keep the feeas it collects anymore.
Continue reading »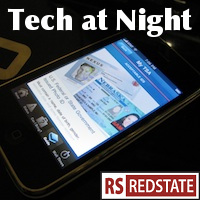 Think the FAA is so great for making a slight loosening of its ridiculous regulations on phones on planes? Think again: The Euros are making us look bad by getting way ahead of us, and allowing full use of LTE at any time.
Anonymous is trying to go to war with America. Cells must start coming out denouncing this behavior I believe, or be considered anti-American and a threat to liberty until proven otherwise. Can we please go back to barring anarchists from the country, and expelling those we find?
Then again, the dope fiends among them are giving us plenty of reason to arrest them as it is through gangs like Silk Road, so… maybe that's redundant.
I know it's likely that the courts will toss out Net Neutrality again, but it still makes me smile to read predictions like that.
Continue reading »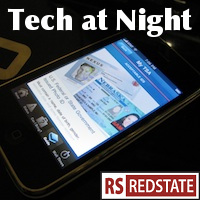 Still not a lot going on thanks to the shutdown, but there is the theory being floated that the Obama administration's punitive shutdown policies are violating Net Neutrality rules. I don't know that I agree, but it's worth at least thinking about, as little as Net Neutrality even makes sense.
For all the people are claiming Silk Road wasn't a significant part of the Bitcoin value, it could be that the feds are seizing 5% of all Bitcoins in circulation. But it is going to be interesting to see how seizing assets works when the assets are encrypted.
Continue reading »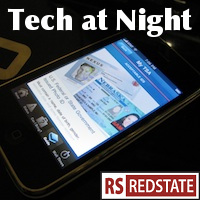 Good news! California Democrats think you can erase stuff from the global Internet just because you really really want to. This is magical thinking in law form. Telling kids they should run amok online because they can just erase it later, is insane. The Internet is dangerous and not for kids.
Again, the core problem with patent troll litigation isn't with the court system, it's with too many patents being issued. So the patent-holding tech industry may have a conflict in what it recommends to fix this. But seriously, the only reason patent trolling works is that so many bad patents get issued to begin with.
Continue reading »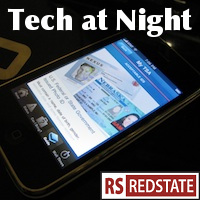 Are there people who use search services like Google's to find illegal distributions of works? For some crazy reason, MPAA thinks not. The evidence seems to disagree.
When it comes to arguments about Net Neutrality, attitude is not a substitute for facts and reason. Then again do the Net Neutrality zealots like Susan Crawford even have any?
Continue reading »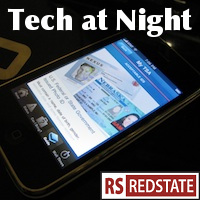 More Net Neutrality! With the oral arguments having happened, people are chewing on what happened. Some are confident the FCC will lose, which is unsurprising since they've lost on this before. Hence this title, Net Neutrality Returns – As Farce.
We need an FCC that will stop just trying to take power and instead will adapt to rapidly-changing technology in a smart and humble way. From what I'm hearing, Michael O'Rielly is a good choice for that, though of course I have no high hopes for Tom Wheeler.
Though apparently it's not just FCC that's terrible about this stuff. SEC writes regulations it can't even follow itself, Darrell Issa points out.
Continue reading »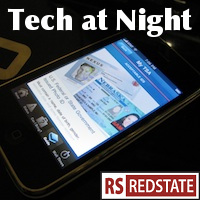 Net Neutrality! Verizon has taken the FCC to court over the FCC's illegal Open Internet order of course. Oral arguments were today at the DC Circuit Court of Appeals. The court should reject the rule of course, as the court already rejected Net Neutrality previously in the Comcast case. The ALA, like a lot of reflexive leftist organizations, is wrong.
Continue reading »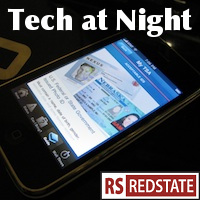 Apparently Kim Dotcom is already tired of living as a fugitive in New Zealand. Tired of laying about, risking capsizing an island, he's quitting the new Mega to focus on his defense.
Meanwhile, it's unfortunate that this anarchist was allowed in the country. Let's just bar him from the United States, please?
The latest problem with Net Neutrality? It tramples over the Bill of Rights. Opposing the FCC's power grab is the position in favor of civil liberties.
Continue reading »