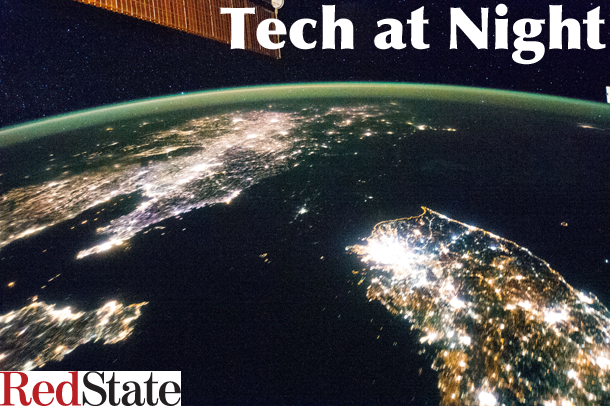 I talk about anarchists often in this space, but I mean it. These people are a threat. Here's one cell making threats and demanding $3 billion from Google in blackmail.
And that's why it's so incredibly insane that the US Government keeps playing blame the victim with these guys, as in the Wyndham case. It's going to be up to the Congress to reel in the FTC on this.
Continue reading »
Imagine you have a neighbor, let's call him Chet Glix. He comes over and offers a deal to you: When he's out of town, you water his plants, feed his pet, mow his lawn, and get his mail. When you're out of town, he'll do the same for you. Sound fair? Not quite. He travels once a week, you travel once everyfew months. Yeah, that's exactly the kind of unbalanced "peering" deal Netflix wants to force ISPs to make under the name of "Net Neutrality." And that's why we should reject Netflix calling fairness and paying for what you use a "tax"
What if we called Netflix's fees an unfair tax and demanded they give us free movie peering in the name of Movie Neturality?
Continue reading »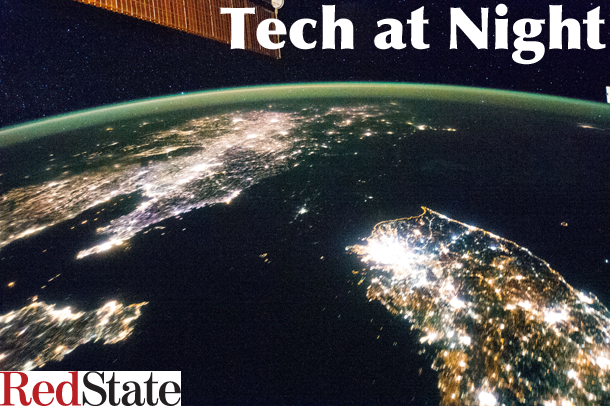 FCC Commissioner Mike O'Rielly makes a great point about how to approach FCC and Communications Act reform. Assume regulators will abuse it and write defensively.
Yet another Tor child pornography ring has been caught, so why exactly should I cry if Tor users are claiming Apple is ignoring problems? These guys are ignoring the critical problem of serious crimes on their network, after all.
Continue reading »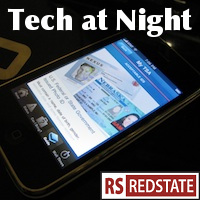 It's very interesting how effective Edward Snowden's pro-Russian propaganda has been in some countries. In some countries WhatsApp is being fled in favor of a Russian app. I guess the world is more worried about NSA than "gay rights" or political prisoners, eh? That's an effective scam, right there.
Netflix uses a lot of bandwidth, and if they start broadcasting 4k movies, then that amount is going to go up. It's a lot of one-way bandwidth, too. There's no interchange of data going to and from users. It's all being piped out. So the traditional concept of 'peering' where two Internet companies connect for free to send data both ways, really doesn't make sense. Thus, Netflix is owning up and making deals to cover that bandwidth. More deals are likely coming. This is good news, as it means realistic investments in Internet infrastructure to make sure we all have enough room for the data we download. The fact that the Net Neuties are shrieking hysterically about this just proves what I was saying all along: Net Neutrality was all about trying to socialize the Internet.
Continue reading »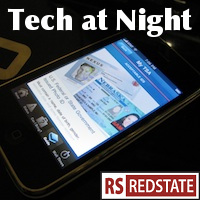 I've been talking about FCC overreach in this space for a long time, but now the Obama FCC is trying so hard to go so far, everyone's noticing now. Yes, the FCC's plan to attack free speech got so much unkind attention that it's been pulled, for now. Don't count on it being gone forever, though.
Because they still haven't given up on Net Neutrality. Commissioner Michael O'Rielly points out that Chairman Tom Wheeler's plans are wrong and an overreach, however just as importantly, Commissioner Ajit Pai calls it "Groundhog Day" because this will make at least the third attempt to grab this power.
Continue reading »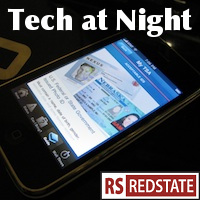 Anarchy update: The black marketeers at Silk Road 2 got robbed for a Bitcoin amount worth over $2 million at current exchange rates. Iran shut down another black market ring, Germany and the Netherlands have joined the global hunt to shut down Silk Road and spinoffs. Keep in mind these online black markets are used for drugs, hired killings, child pornography, human sex trafficking, and anything else you can think of that's a problem in society. They try to say "Oh it's just pot," but it's not. It never is.
In another bad sign for digital currencies. another prominent digital currency, Dogecoin, is experiencing a major glitch that threatens to disrupt commerce or even take people's money away from them. Why do people tolerate all the volatility and instability of digital currencies? Easy: it lets them evade the law. That's it. That's why these things are going anywhere at all, because they're a magnet for the scum of the earth.
Continue reading »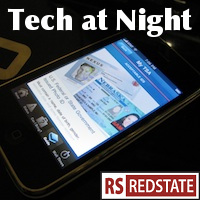 Sometimes you just know somebody needs primaried. Wednesday I learned of a member of Congress who's clearly only in the House because daddy was in the House before him, and he's using the influence he has out a personal sense of entitlement. That's clearly why Bill Shuster wants to ban phones on planes, despite both the OBama FCC and FAA thinking it's a good idea to let the market decide this. Shuster was first elected in 2001. He needs a refresher on what happened in 2001, that would make us consider why passengers on planes may want that option, and why we should let Mister Market figure it out, instead of a blanket ban.
Look we get it, he's big important man and he flies on planes often, and so he wants to order the airlines to do what he wants, because that's what he thinks the perk of being the son of a Congressman is. But that's why we need to defeat his bill, and defeat him in the primary.
Continue reading »