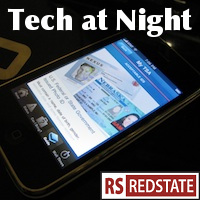 Had some work to do Friday night, so this this became Tech at Sunday Morning!
I still don't see it passing the House after Mike Enzi's winners and losers talk poisoned the well, but conservative governors want MFA passed for good reason. Ask Scott Walker.
Remember when the T-Mobile/MetroPCS deal flew through the Obama administration without a hitch? I think we now know why: it meant the end of the MetroPCS challenge to Net Neutrality. How convenient.
Stealth recording technology. What could go wrong? Of course, if you don't like Google Glass, the real thing to do is to let property owners ban it on their own property. Problem solved.
Continue reading »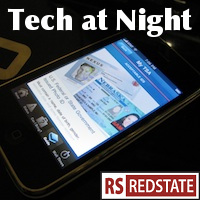 Some fascinating Bitcoin developments: As I predicted, Mt. Gox just got trouble with its US dollar processor, Dwolla. Meanwhile it comes out that a cabal of developers has de facto control over the Bitcoin network and is devaluing very small wallets. The net effect of this is to reduce the money supply, deflating Bitcoin to benefit those with large holdings.
So even as Bitcoin is revealed to have its own central bankers, the new Megaupload is getting censored per New Zealand law, as Kim Dotcom weighs (heavily) in against Obama to attempt to distract from this censorship.
Continue reading »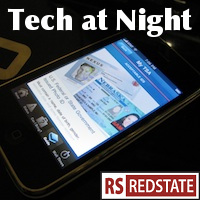 Sorry for missing Tech at Night on Friday. After that near-miss with a cold, I decided to start the weekend a little early that night. But we're back. So with five days of news to catch up on, let's see what we have here.
Here's a reminder of why Net Neutrality was a terrible idea. Making people pay for what they use creates opportunities for innovation. If ESPN wants to negotiate bulk rates for wireless data, let them!
And yet that John McCain would add more regulations. We need less micromanagement of cable, not more.
Continue reading »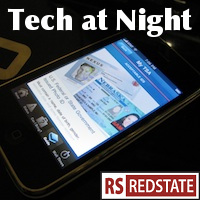 Even as I've said the bill is a good idea, Senate conservatives overwhelmingly voted against the Internet Sales Tax. The whole Tea Party era gang is there in the NAY column. It's easy to see why too: guys like Mike Enzi are coming out and saying their purpose for the bill is to pick winners and losers in the marketplace. I can't see this passing the House with the cloud of toxic rhetoric around it.
As Team Obama wavers between a bureaucrat and an actual expert for its DHS Cybersecurity head, insecure accounts are getting hammered by foreign attackers. Use good passwords. Never give the actual answers to 'security questions.' Keep software updated. And don't approve random "Who unfollowed me/How much time am I wasting/Which President am I" Twitter apps!
Continue reading »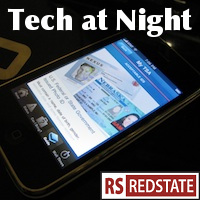 CISPA continues to remain the big story right now. It's moving on, though some are concerned that it was effectively renegotiated in back room meetings. It needs scrutiny before passage, I'm thinking. It's probably a decent but watered-down bill at this point, but let's look before supporting at this point. We need a good cybersecurity bill, not just any old thing.
Which is exactly what Jay Rockefeller is up to: flailing about, expanding government willy-nilly, in the name of cybersecurity. The SEC? Doing Cybersecurity? Insane.
I like the idea of the Internet Freedom bill, though. The global trend is away from freedom online, and it's up to us to try to do something about it. The idea that the bill would hurt Net Neutrality is just a bonus.
Continue reading »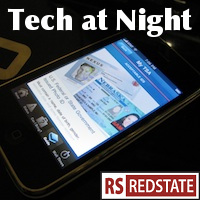 Jeff Flake. Jeff Sessions. Ron Johnson. Tim Scott.
Ted Cruz. Marco Rubio. Mike Lee. Rand Paul.
I'm generally pleased with all eight of these guys being in the Senate. They were on opposite sides of the sales tax compact amendment vote, though. If you look at the way Governors split on the issues, you'll see similar responses. Effective conservative Governors have fallen on both sides, including neighbors Haley Barbour and Bobby Jindal.
I'm fine with the compact. It's Constitutional and merely lets states preserve existing revenue streams, without having to defy basic economic reality by unilaterally cooperating in the rewrite-the-sales-tax Prisoner's Dilemma. That is, any one first state that shifts from buyer-owes to seller-owes in sales tax, creating the marketplace of sales taxes that compact opponents favor, automatically creates a disincentive for businesses to set up shop there.
So, we pass the compact as the best practical solution.
Recently at RedState: Ajit Pai on Robert McDowell is worth a read. Then there's Seton Motley on Marco Rubio challenging Internet regulation.
Continue reading »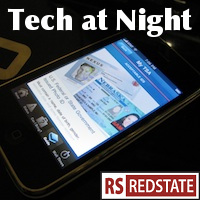 A lot of conservatives seem to be getting behind a Hatch-Rubio bill to increase immigration for skilled individuals. No wonder Harry Reid wants to block it for partisan reasons. Have to put politics over anything else. Can't let Republicans do a good thing.
Though I think the Senate priorities are pretty messed up. Jay Rockefeller is talking about workforce standards in the context of cybersecurity legislation. Talk about using any excuse to grow government. At least guys like John Thune recognize the need for the government and private business to work together against foreign Internet threats.
I mean, we can't rely solely on NSA doing its best to do the right thing on its own.
Continue reading »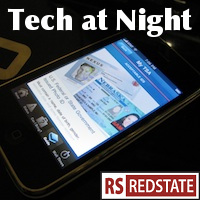 The evidence mounts that we need to respond to Chinese attacks on American industry. But what do we do about it when we have few tools short of military attack? Hit them back in kind, I would think.
Of course, Seton Motley says Barack Obama is attacking our Internet access with his illegal, overreaching regulations. Remember: the courts have already pointed out his NLRB efforts have been flat out illegal, and the FCC's Net Neutrality efforts have also been overturned once before.
Continue reading »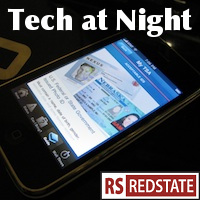 Quickly tonight, as I'm beat. Here's more on the Netflix/Net Neutrality controversy, and how they're making war on ISPs while regulations prevent ISPs from fighting back. A key point Fred Campbell makes: Net Neutrality does not protect and cannot even be invoked by consumers.
Just another reason we need to oppose Democrat plans to legislate Net Neutrality should the courts overturn it.
Yeah, their definitions of free and open are warped.
Continue reading »