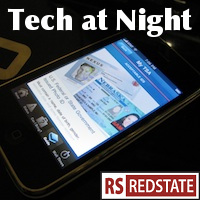 You know what happens when you use other people's email services, such as Yahoo or Google? You become especially vulnerable to attacks on your privacy, including the ability of the government to search your email provider's computers. The ECPA is a red herring, really. Sure, we an tweak it, but when you use somebody else's computer, I'm not sure you should have much of an expectation of privacy.
Hey, look: While Pandora spends money lobbying to try to change the law to rig the system, Apple is negotiating to get what it wants for Internet radio like a free market participant should.
Continue reading »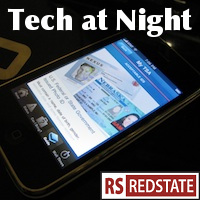 Had some work to do Friday night, so this this became Tech at Sunday Morning!
I still don't see it passing the House after Mike Enzi's winners and losers talk poisoned the well, but conservative governors want MFA passed for good reason. Ask Scott Walker.
Remember when the T-Mobile/MetroPCS deal flew through the Obama administration without a hitch? I think we now know why: it meant the end of the MetroPCS challenge to Net Neutrality. How convenient.
Stealth recording technology. What could go wrong? Of course, if you don't like Google Glass, the real thing to do is to let property owners ban it on their own property. Problem solved.
Continue reading »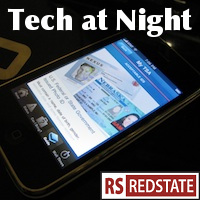 So back on Saturday it came out that CISPA supporters were being threatened, and now today it comes out that Mike Rogers was "SWATted". That is, the Anonymous-tied anarchists tried to kill him by lying to the police about him.
I said recently that the radicals opposed CISPA, and were lying about it by saying it was the new SOPA, because they didn't want American networks to be more secure. Sounds like these criminal, radical gangs really do feel threatened. This is why we must pass a similar bill, and the Senate does the nation a disservice by not doing so.
Continue reading »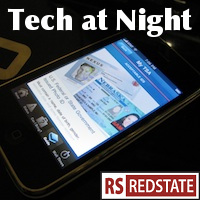 Crime Watch: Lulzsec bigshot gets taken down in Australia, and an Anonymous gang member is on trial for multiple rape at an Occupy event. Bad week for anarchists. Heh.
Democrats tuning their rhetoric for the moment: IMMEDIATE ACTION needed on Do Not Track, even as it's taken YEARS to do anything on outdated ECPA email rules which now may include a warning requirement, and it wasn't even Jay Rockefeller who got off his tail to get that done.
Continue reading »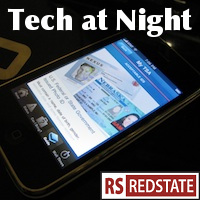 Some legislative action still ongoing: the Senate looking to fix the ECPA, an email search law that was written to the technology of the time, and now defies the expectations of its framers.
I was told Amazon and eBay would like the sales tax compact, but eBay is coming out against it, spamming its users. But the Senate continues to support it.
Continue reading »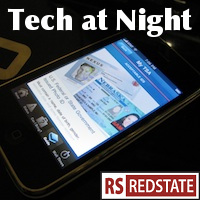 So yes, CISPA passed the House. Unsurprisingly, Anonymous isn't happy, what when as things stand Lulzsec already is getting hammered. Greater information sharing is a threat to online anarchists, as well as foreign private and state actors.
The bill now goes to the Senate, where Jay Rockefeller may stall on an ego-driven separate bill. I think the bill's a good idea. It's not perfect, but not all of the criticisms floating around are correct. In particular, SOPA is a red herring, and totally unrelated. CISPA is about information sharing, not regulation.
Continue reading »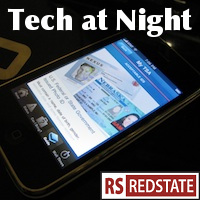 So the House did not pass the amendment to CISPA that they probably should have passed, but the House did act to find a compromise that would ensure our needs are met, while addressing the privacy issues some have.
While the above-linked criticisms are legitimate, it is the case that not that all privacy criticisms of CISPA are legitimate. "Privacy" has become the vague catch-all for left-libertarian positions that "for the children" has become for progressives. All too often there's no actual meat to the criticisms. Heck, half the people complaining about privacy would tell you that CISPA is the new SOPA, when the two bills are entirely unrelated. It's baseless scaremongering designed to defeat Republican efforts and clear the field for Jay Rockefeller and Barack Obama to act.
I do plan to say more very soon on CISPA, explaining why we should pass the bill. Watch RedState.
Continue reading »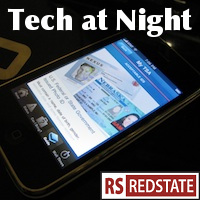 CISPA continues to remain the big story right now. It's moving on, though some are concerned that it was effectively renegotiated in back room meetings. It needs scrutiny before passage, I'm thinking. It's probably a decent but watered-down bill at this point, but let's look before supporting at this point. We need a good cybersecurity bill, not just any old thing.
Which is exactly what Jay Rockefeller is up to: flailing about, expanding government willy-nilly, in the name of cybersecurity. The SEC? Doing Cybersecurity? Insane.
I like the idea of the Internet Freedom bill, though. The global trend is away from freedom online, and it's up to us to try to do something about it. The idea that the bill would hurt Net Neutrality is just a bonus.
Continue reading »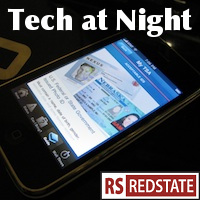 Here we go again. The Weekend-at-Bernies-ificatoin of Aaron Swartz continues. He made an example of himself to become an anti-copyright martyr, and now we're supposed to degrade property rights online to give him his way anyway. Pass.
Computer Fraud and Abuse is a problem, but foreign threats are an issue, too. That's why we also need to pass CISPA which started off as the low-regulatory, small-government alternative to the Democrat power grab, if you recall. Funny how the so-called libertarians only rally agains the GOP proposal, and stayed silent against Lieberman-Collins last time.
Continue reading »