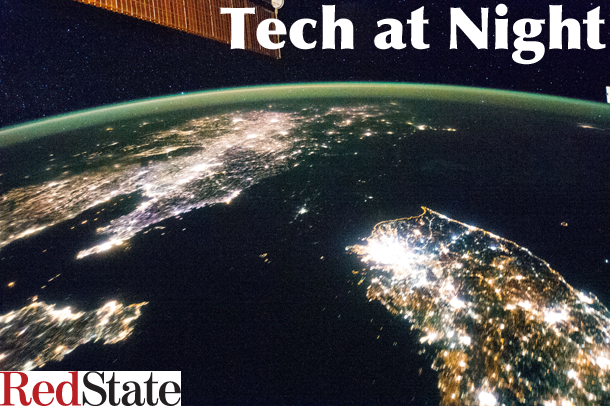 Even as Bitcoin crime and deception continue, the government has decided that yup, Bitcoin investors have to pay taxes just like everyone else. The anarchists have deemed taxation to be "unacceptable". I'm sure the IRS will take that as an answer, right guys? Pass the popcorn.
Even if the Obama administration's data use is way up, the answer is not to abolish NSA, or start shutting down programs entirely. Marco Rubio is right that it would amount to unilateral disarmament. I wonder if he reads RedState!
Continue reading »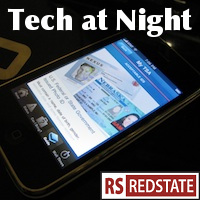 It's neat how the New York Times is dredging up an old NSA website as news. I guess it beats writing about Obamacare breakins or Benghazi.
And it's interesting how Democrats don't seem to want to dig into the Healthcare.gov or Benghazi failures but seem ready to blame Target for crimes against them.
So the Obama administration wants us to believe that taking gun databases from the states is legal, Healthcare.gov is legal, but NSA is illegal. Sure, buddy.
Continue reading »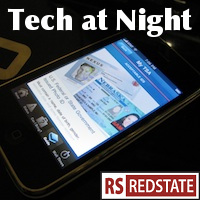 Bitcoin is not really as widely used as its shills want you to think.
Ajit Pai is the man and understand what it means for the courts to be used to quash innovation. As the courts refused to crush the VCR, I want them to leave Aereo alone.
By the way, Healthcare.gov is still at risk. Good thing it's a miserable failure, though that doesn't help the poor souls already signed up and at risk in the vulnerable systems.
Democrats want to pass a new law mandating a private-public partnership to track where you and your phone are at all times, in the name of 911 calls. But remind me again how all the Snowden stuff is about privacy and not anti-Americanism and a rollback to 9/10/2001 thinking again. Sure, guys. Sure.
Continue reading »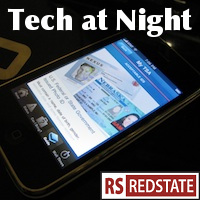 The argument for the ECPA (email warrant law) reform in a nutshell: because a lot of people store important data on other people's servers, we need to tighten warrant laws for that data. I don't buy the necessity, especially with FISA also under attack. If terrorists have data on Google's servers, I want Google to be able to hand over that data. But this idea is popular and I expect it to pass eventually.
I called it: China cut Bitcoin's access to the Chinese banking system, just as the US cut online gambling access to the US banking system (and like the US did after the freezing of Mt. Gox's Dwolla account. Result: Bitcoin prices are tumbling, even if firms like Bank of America can't assume it's going to go away.
I wish it would though, since Bitcoin continues to be a magnet for crime.
Continue reading »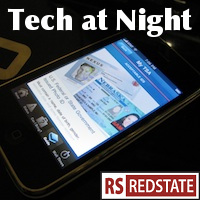 It's been a week, hasn't it? It turns out the night I last did Tech, I pushed it way too hard, and my illness stuck with me another week. But we're better now.
For what it's worth, Steny Hoyer doesn't see the Trans-Pacific Partnership passing anytime soon. I'm all for free trade, but TPP seems to be going far beyond trade, and becoming a grab bag of special interest provisions, and so I'm fine with giving it a lot of scrutiny.
As I've said before, the key to fixing patents is to remove the incentive the USPTO has to give out too many. So I'm glad the House rejected Democrat plans to reinforce USPTO getting funding that way. We must not let the office keep the feeas it collects anymore.
Continue reading »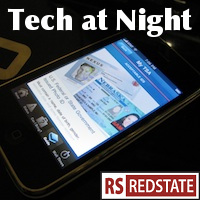 Think the FAA is so great for making a slight loosening of its ridiculous regulations on phones on planes? Think again: The Euros are making us look bad by getting way ahead of us, and allowing full use of LTE at any time.
Anonymous is trying to go to war with America. Cells must start coming out denouncing this behavior I believe, or be considered anti-American and a threat to liberty until proven otherwise. Can we please go back to barring anarchists from the country, and expelling those we find?
Then again, the dope fiends among them are giving us plenty of reason to arrest them as it is through gangs like Silk Road, so… maybe that's redundant.
I know it's likely that the courts will toss out Net Neutrality again, but it still makes me smile to read predictions like that.
Continue reading »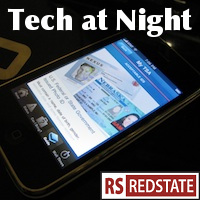 Rooting for injuries watch: Anonymous Australia takes on Anonymous Indonesia. And then Singapore is after their own Anonymous cell. The blackshirts will be rooted out wherever they are, around the world*.
Cognitive dissonance watch: Google paints themselves as the Hobbits against Sauron that the NSA is supposed to be, even as they try to simultaneously goad people onto Google+ via Youtube comments, and then broadcast Google+ information to Android users, opting you in by default. I'm sorry, but these hobbits aren't being taken to Isengard. They're ruling Isengard.
Continue reading »
The push continues for US firms to be able to release stats about what the US Government asks of them. I support this. I'm in favor of the NSA doing its job but oversight is important, too.
Continue reading »