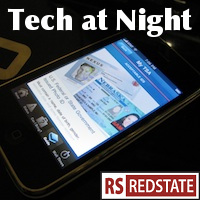 I've been talking about FCC overreach in this space for a long time, but now the Obama FCC is trying so hard to go so far, everyone's noticing now. Yes, the FCC's plan to attack free speech got so much unkind attention that it's been pulled, for now. Don't count on it being gone forever, though.
Because they still haven't given up on Net Neutrality. Commissioner Michael O'Rielly points out that Chairman Tom Wheeler's plans are wrong and an overreach, however just as importantly, Commissioner Ajit Pai calls it "Groundhog Day" because this will make at least the third attempt to grab this power.
Continue reading »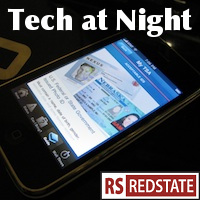 5 hour power outage Friday. Threw my whole day off, as you might imagine. I don't even know whose fault it was: my apartment building's or Dominion Power's.
Apple cut Bitcoin from the App Store.. Bitcoiners are responding like a combination of spoiled children and offended followers of a religion. Wait until they find out that Russia is banning bitcoin and Florida is going after Bitcoin money laundering.
Bitcoin and crime go hand in hand. Mt. Gox is now preparing to rip off its users once and for all, it seems. Mt. Gox is the Magic: the Gathering Online eXchange, a site originally founded to trade collectible game cards, but now trades Bitcoins. Also, organized drug dealers are looking at Bitcoin.
Continue reading »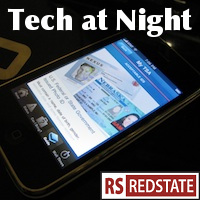 So I took Christmas off, but don't forget: even as Democrats play blame the Victim, you should get your debit card or credit card replaced if you used it at Target recently. The attackers got your PIN even.
The traitor Edward Snowden very interestingly says he won, which seems to mean he thinks it's himself against we the people. He's sure not on the side of liberty, when he's on the side of the child pornography den Tor. And yet, He's still desperately trying to feel his Russian paymasters. Not even loyal to them.
Continue reading »
The push continues for US firms to be able to release stats about what the US Government asks of them. I support this. I'm in favor of the NSA doing its job but oversight is important, too.
Continue reading »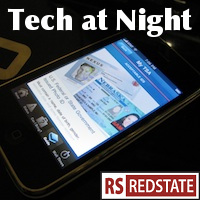 How desperate do you have to be? The radicals at Public Knowledge are trying to take credit for Republican initiatives. To claim a lefty was the 'thought leader' behind phone unlocking is ridiculous. That was Derek Khanna. Even Washington Post says so.
AT&T is wishing for a modern FCC so that they can innovate with the IP revolution. Instead FCC is threatening the economy by stalling, and for the basest of reasons: to try a power grab.
Continue reading »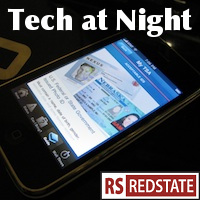 Still not a lot going on thanks to the shutdown, but there is the theory being floated that the Obama administration's punitive shutdown policies are violating Net Neutrality rules. I don't know that I agree, but it's worth at least thinking about, as little as Net Neutrality even makes sense.
For all the people are claiming Silk Road wasn't a significant part of the Bitcoin value, it could be that the feds are seizing 5% of all Bitcoins in circulation. But it is going to be interesting to see how seizing assets works when the assets are encrypted.
Continue reading »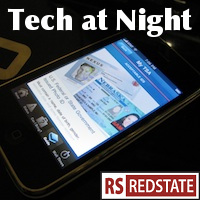 Good news! California Democrats think you can erase stuff from the global Internet just because you really really want to. This is magical thinking in law form. Telling kids they should run amok online because they can just erase it later, is insane. The Internet is dangerous and not for kids.
Again, the core problem with patent troll litigation isn't with the court system, it's with too many patents being issued. So the patent-holding tech industry may have a conflict in what it recommends to fix this. But seriously, the only reason patent trolling works is that so many bad patents get issued to begin with.
Continue reading »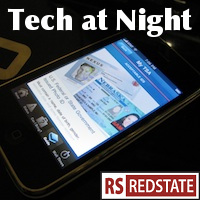 I'd have signed a letter against IRFA, the Pandora-backed regulatory bailout.
Government is trying to give advice on security online, including advice on how to deal with breakins. Information exchange is truly a proper cybersecurity role for government. Also important is prosecuting private offenders, and dealing with state offenders.
Though it gets tricky when state offenders include firms selling goods while pretending to be private firms, such as Chinese firms like Lenovo or Huawei.
ECPA reform is being held in the Senate. Leaky Leahy says it's a Republican doing it. I wonder who? Lindsey Graham? John McCain? I'm not entirely convinced that the bill is necessary, but I don't think it's a particularly idea as long as we preserve something along the lines of FISA.
If you really want your email to be private, don't have it all run through Google.
Turns out Snowden's final decision to pledge allegiance to United Russia has encouraged a child pornographer in Ireland to follow suit.
Continue reading »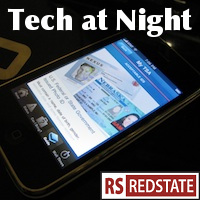 Woof. This week I had my worst cold in years, the worst I had since the first CPAC I attended. Boy was that a miserable trip home, let me tell you, sick as a dog, with insufficient Claritin Ds to get me through it. I was lucky the middle seat was empty for me on both flights I had to get home! At least this week I could stay home, and sleep.
I've got a ton to cover, and I'm not really at 100% yet, so apologies for making this a bit scattershot tonight. Especially since the victory in Texas distracted me from finishing this promptly! (Edit: It's also help if I remembered to hit Publish…)
Continue reading »