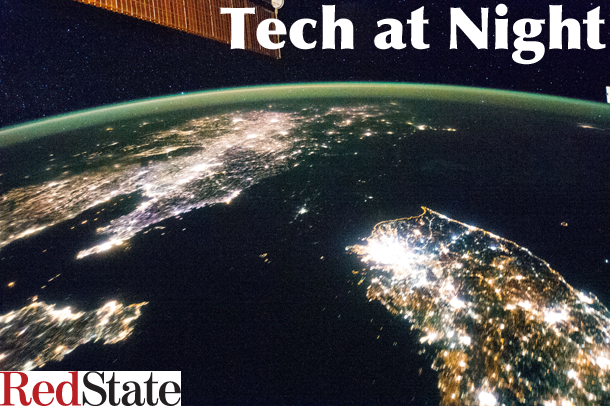 So the European Union has invented a "right to be forgotten", that is forcing Google to censor its results. Given the history of Nazi war criminals trying desperately to be forgotten, this is an odd thing for the EU to be doing.
While they are opt-out, a rare thing when it comes to government, UK government censorship of the Internet exists, and nobody's doing a thing about it at this point.
but the big story this week was the FCC meeting. It was pretty terrible, over all. A lot more on that after the jump.
Continue reading »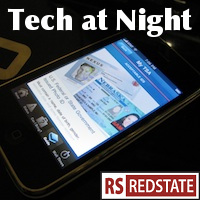 Some government mistakes slip by with only a few of us shouting about them. The Stop Online Piracy Act, or SOPA, is not one of those. People across the Internet are getting loud against the House bill and its Senate counterpart PROTECT IP, the one I've been yelling about for months, but many businesses are supporting.
Yes, I'm going to be that guy, saying I was into the band before you ever heard of him. But, instead of being disappointed that the band's gone mainstream, I'm glad we're now at the point where Darrell Issa is changing his Twitter avatar in protest of the bill.
The bill has serious problems. As I previously warned it tampers with the delicate balance of interests present in the DMCA, but on top of that Title I is nothing but a framework for censorship in America that can and is designed to be triggered not through judicial trials, but through mere injunctions. And further, if an ISP or other targeted company cannot technically or economically manage to comply with the government's orders to censor, the burden of proof is on the ISP to show that as an "affirmative defense."
This bill goes too far. Kill it. Issa says he will introduce his alternative. I hope it follows the model of the UIGEA: cut off funding to lawbreakers. Censorship is not needed.
Continue reading »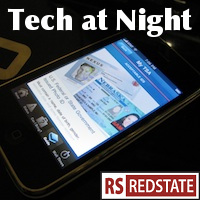 I've been warning for ages that Universal Service Fund reform was coming, and that it would end up as an Internet tax. Well here we go: Plans are afoot. Oddly enough though, people seem fine with the America's Broadband Connectivity Plan, which so far seems to be a plan to redirect funding toward greater Internet access. Free State Foundation is fine with the plans so far. IIA supports it. Greg Walden and Lee Terry are saying positive things.
I still worry that a new tax will spring up here somewhere, but if it doesn't, then maybe we'll dodge a bullet.
Speaking of bullets though, Dick Durbin's trying to fire another one at our already shaky economy. Amazon supports it, but only because they want the states off their back. I oppose it. No new taxes. And sorry Charlie (Dickie?), but sales taxes on interstate commerce are most definitely a new tax.
Continue reading »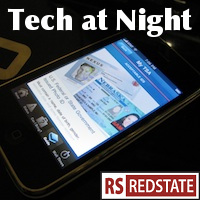 I know nobody wants to talk about Net Neutrality right now when unions are the issue giving everyone warm feelings right now, but there were important hearings held Wednesday. Greg Walden's House subcommittee held hearings on HJ Res 37, which disapproves of Net Neutrality to invoke the Congressional Review act and overrule the FCC's power grab.
On top of that, the FCC responded to the demands from Fred Upton, Lee Terry, and Walden to give an economic justification for Net Neutrality. The response was unsatisfactory, and the Republicans concluded, in a statement that in fact called Net Neutrality a "power-grab": "The truth is imposing these rules will cause more harm than good by stifling innovation, investments and jobs." They're right, too, notwithstanding Nancy Pelosi's ignorant bleating.
Continue reading »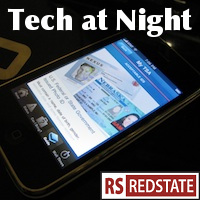 Good evening, I wrote in my best Alfred Hitchcock impression. Top story as we go into the weekend: our friendly neighborhood House Republicans are pressing on with their oversight of the FCC and Net Neutrality in particular. The resolution disapproving of Net Neutrality is postponed, but instead we're getting pressure on the FCC to justify its actions economically. Good on Greg Walden, Fred Upton, and Lee Terry!
Meanwhile, up in Vermont, we've got a case study going on demonstrating why we don't want industrial policy in the volatile, constantly innovating telecommunications world. Government grants to favored firms tend to favor those firms and their investors, not the people intended to get the help. Vermont is trying to pump government money into Universal Access, and failing. Let's not repeat that nationally, please.
Continue reading »