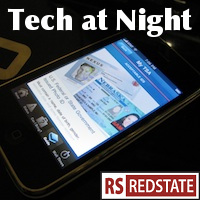 Out of control. It seems like only defeating Barack Obama in an election will truly stop this administration. Sure, for now they've been scared off of the Internet Tax, but with Net Neutrality and the Cybersecurity Executive Order still brewing, the Obama administration has more power grabs up its sleeves than we should ever have allowed.
Continue reading »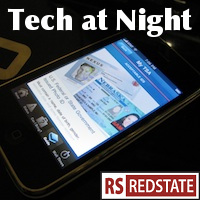 I know, it's terrible, but after missing Friday due to the RedState upgrade, I feel behind tonight and so am just going to have to speed through some of this tonight.
Ah, the ARRA, aka the Porkulus. Picking Internet winners and losers in Colorado, and probably nationwide in many "little" stories the national media chooses not to pick up.
That, combined with the final, eventual word that the FCC is looking at a national Internet tax, is why we must all be aware, and make the country aware, that a vote for Barack Obama, and only a vote for the President, is a vote for greater government and less liberty online.
Continue reading »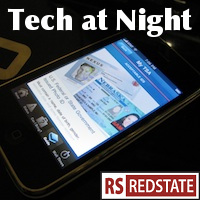 I've been warning for ages that Universal Service Fund reform was coming, and that it would end up as an Internet tax. Well here we go: Plans are afoot. Oddly enough though, people seem fine with the America's Broadband Connectivity Plan, which so far seems to be a plan to redirect funding toward greater Internet access. Free State Foundation is fine with the plans so far. IIA supports it. Greg Walden and Lee Terry are saying positive things.
I still worry that a new tax will spring up here somewhere, but if it doesn't, then maybe we'll dodge a bullet.
Speaking of bullets though, Dick Durbin's trying to fire another one at our already shaky economy. Amazon supports it, but only because they want the states off their back. I oppose it. No new taxes. And sorry Charlie (Dickie?), but sales taxes on interstate commerce are most definitely a new tax.
Continue reading »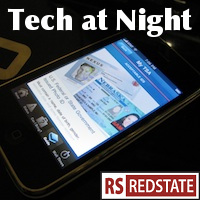 Sorry if you've been missing Tech at Night this week. Monday I just ran out of time as I had to do a whole bunch of housekeeping*, and tonight I'm running late. So let's go.
In classic Tech at Night style, let's talk about the FCC. They took forever to get the ball rolling on Net Neutrality, but it's coming now and it's a vehicle for censorship, says Seton Motley. As he says, "As every place we get our news and information continue their rapid migration to the Internet, Net Neutrality will lord larger and larger over the free market – and our free speech. Which is why we must rid ourselves of it as rapidly as possible."
More fuel for the FCC reform fire: Free State Foundation points out the FCC has known for years of its problems with the intercarrier compensation system, which is how money changes hands when phone calls are carried across different private phone networks. They knew in 2001. That's a long time coming. Though if they do tackle it now, we need to watch out for the Universal Service Fund becoming an Internet Tax.
Continue reading »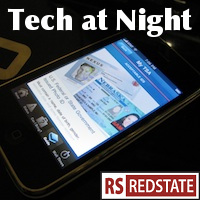 I really can't wait until the Lulzsec crew learns about the joys of frogmarching. These arrogant punks need to have some sense smacked into them, and felony charges would be a great way to do that.
That, ladies and gentlemen, is how you improve domestic cybersecurity: find the people breaking into servers and take away their liberties under existing US law.
More in security news: Darrell Issa is tracking a Gmail-related attack that hit government officials. But, instead of going after the perpetrators, he too is interrogating the victim. This is unfortunate. We need to round up these criminals and lock them up.
Continue reading »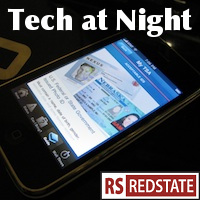 Top story: the great Steven Crowder has a new video on Net Neutrality. With all the hype on Twitter leading up to this release, I was looking forward to Crowder's video release. It's funny, accurate, and devastating to the left. As usual for Crowder.
Sometimes a patent troll runs into fire. Lodsys, as you may recall, decided to abandon the strategy of targeting deep pockets and went after small-time and single developers. Well, Apple struck back, demanding that Lodsys withdraw threats to iOS developers, and warning that Apple would defend its own rights as a license holder.
There's some rough language, but Twitter user oceankidbilly sums it up perfectly. Heh.
Continue reading »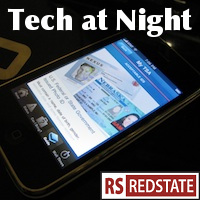 For a while there, we seemed to have a bit of a break from the big news. We knew big fights like the AT&T/T-Mobile deal loomed, but it was all talk.
But that's changing. As the coalition of self-seekers and socialists forms, the final scope of the debate is beginning to take shape. Listen to this: Some Democrats are criticizing AT&T for planning to use money from the FCC's Universal Service Fund to provide high speed, wireless Internet to 97% of Americans. That is, as close to truly universal access as possible. Apparently universal access isn't actually the goal of the USF? Remember that when they talk about applying USF taxes to Internet connections, folks.
Another criticism of AT&T is that it's using acquisitions to expand instead of building, which is absurd. Check the numbers. They spend billions, however you can't just build spectrum. You have to buy it, and AT&T needs spectrum or else Verizon will be alone at the top in the 4G market.
Continue reading »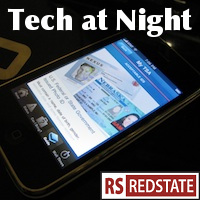 Curse Firefox. I'm getting to this much later tonight than I would have, thanks to a stinking Firefox 3.6 rendering bug, plus Firefox's refusal to make it easy to work around Firefox rendering bugs. Microsoft Internet Explorer makes that easy with conditional comments. Firefox has no such feature, pretending it's always right. Which is fine, except when Firefox 4 and Firefox 3.6 render the same page differently, and 3.6 does so wrongly.
Anyway. It's still hard to argue against Free State Foundation and others who want to roll back the FCC wholesale when the FCC simply can't tell the truth. Eight billion dollars of stimulus money went into broadband Internet in 2009. Sounds like a lot, doesn't it? Well, consider that the industry spends seventeen billion a year on it lately. This is a thriving, competitive market rushing to get better, faster, to keep and attract ever more customers.
And yet, the FCC's claiming the market is failing. This is ridiculous and politically motivated. I discussed this on Friday but Seton Motley has more today on the lies in the Section 706 Report the FCC is mandated to put out every year. Two years in a row, just as wireless broadband is expanding the universe of competition like never before, the FCC is set to declare the market a failure. A letter grade of F. As Motley says, "the FCC is lying through it bureaucratic teeth."
This is a ploy to prepare for a power grab. Watch your wallet, and your market.
Continue reading »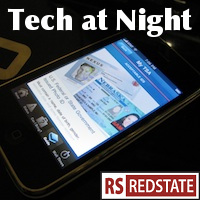 Good evening. Here's a bit I'd never expect to read from the San Francisco Chronicle about Sprint's begging for the FCC to pick winners and losers, instead of just standing aside and letting AT&T and T-Mobile get together:
At a time when wireless service is getting cheaper and more innovative, there is no reason for a Depression-era bureaucracy like the FCC to step in and regulate a dynamic and competitive marketplace.
Well put, I say. Even if the FCC's Section 706 report on Broadband competition is a work of fiction. When 85% of US Census Tracts have two or more broadband providers according to your own numbers, and 98% have one or more, to give the industry a failing grade on infrastructure is a politically-motivated lie. The FCC is not doing its job honesty. They're looking to regulate a booming industry (broadband user at home have gone up from 8 to 200 million Americans since 2000) to impose a socialist agenda. We must stop them and call out the lies.
Don't believe me? Ask FCC Commissioners Robert McDowell and Meredith Baker. McDowell says that "America has made impressive improvements" since 2000. Baker says she is "troubled" by the failing grade. They know the truth, and the FCC isn't telling it.
Continue reading »