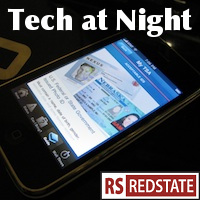 Why can't the news come in even intervals, instead of batching up all at once?
So yes, the Senate Net Neutrality vote is coming up. Credit where it's due: Kay Bailey Hutchison moved the ball forward on this, no doubt about it. Credit also to Marco Rubio making headlines with his strong support of the repeal.
And Rubio is right: the whole thing is ridiculous. This regulation closes; it does not open the Internet. Which is why Obama is threatening a veto: can't have the Congress undoing a regulatory power grab, can we? The representatives of the people, what do they know?
Don't forget to tell your Senators, especially if they're Democrats or Scott Brown, to vote for the repeal!
Continue reading »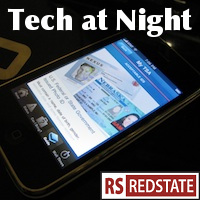 Oh for crying out loud. For all that Washington talks tough about getting Americans access to high speed Internet, the "supercommittee" wants to tax new spectrum licensees. That's just what we need: make it more expensive to build out America's wireless infrastructure in order to pay for the President and his Cabinet to hand out money to their friends and political supporters. Isn't that special? Here's a joint letter against it from a number of industry groups.
Then you've got Dick Blumenthal, Al Franken, and Amy Klobuchar, leading the charge for the Democrat-controlled Senate that hasn't passed a budget in 900 days, but wants to get government involved on what can or can't be called 4G wireless Internet. Great prioritization here.
Spectrum's important, though. Merely having access to a solid Internet connection lets Americans ave lots of money every year. Not just from being able to buy online, but also from gathering information, and simply from being able to stay at home. IIA did the math and American families each can save thousands of dollars a year online. And we're busy regulating, taxing, and harassing firms like Google and AT&T, instead of getting government out of the way of investment. Yes, I'm frustrated.
Continue reading »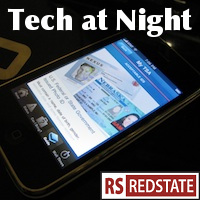 So the top story this week is going to be the AT&T acquisition of T-Mobile USA. There's a lot being said about it, about unions, about competition, but the story I'm seeing emerging is that this deal is about spectrum. AT&T sees in T-Mobile a way to get the spectrum it needs going forward. In fact, even power grabbing FCC Chairman Julius Genachowski said to the CTIA that this is an issue:
If we do nothing in the face of the looming spectrum crunch, many consumers will face higher prices – as the market is forced to respond to supply and demand – and frustrating service – connections that drop, apps that run unreliably or too slowly.
So not only is T-Mobile a sensible purchase for AT&T in the short run, due to their use of similar technology, but in the long run this is the kind of purchase AT&T may need to be able to compete with Verizon. Verizon, of course, already got more spectrum when it bought the C Block of old television spectrum in 2008.
So if we want competition now and in the future, we need to let the deal happen.
Continue reading »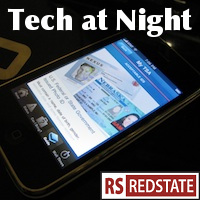 Next week the FCC meets to make a decision on Net Neutrality. So there's plenty going on as all sides press the FCC to do one thing or another. Some are lobbying more competently than others, though. Doing well are the Senate Republicans who prepare to fight and the incoming House Committee leadership who are getting loud on Net Neutrality and the runaway FCC.
Doing not so well are the forces of regulation caught this week making bad mistakes. First is the fringe neo-Marxist group Free Press. The Free Press tech brain trust made a terrible technical mistake on its website by sending anti-Comcast letters when they promised to send pro-Internet Takeover letters. Second we have radicals Media Access Project and Public Knowledge lying about Amazon's Net Neutrality position, making the firm out to be taking a hardline pro-Internet Takeover position when in fact the firm supports a modest compromise.
If the radicals can't even run their own lobbying efforts correctly, why should we trust them to run the entire Internet?
Continue reading »