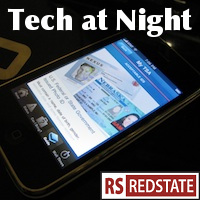 I guess legislatively it'll be slow going the rest of this year, thanks to the elections. So Tech at Night just may be shorter for a while to come. That's good for my sleep schedule, I believe.
Though the aftermath continues of Harry Reid's failure to ram through the Lieberman-Collins Cybersecurity Act, as John McCain, Kay Bailey Hutchison, and other Republicans criticized Harry Reid for poor process. It's a true and valid criticism.
Wow: After much stalling by the Obama administration, the Verizon/Comcast spectrum deal may go through the FCC

Continue reading »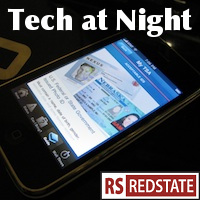 Some are still worried about the Megaupload takedown (including many the Obama got the concept right when he said "It's not right when another country lets our movies, music, and software be pirated." Foreign countries should not be allowed to be free riders on American copyright.
So I'm glad to hear that Patrick Leahy is open to SOPA alternatives such as the Ron Wyden/Darrell Issa OPEN Act. Follow the money. If money can't be made from Americans by selling infringing materials back to Americans, then property rights win the day. And we can achieve that goal without censorship.
Continue reading »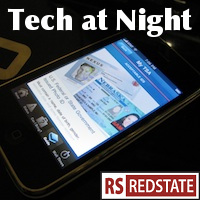 Nothing in this post shall be construed to impose a belief that Lamar Smith would round up every American into MPAA-run detention centers if Chris Dodd suggested it would be good for big business.
Does that sound like a stupid way to begin a post, and does it suggest that I'm about to say the opposite? Well, that's how the Manager's Amendment version of SOPA starts off, claiming that no matter what the bill says, it's not a prior restraint on free speech.
Of course, restrictions of results provided by Internet Search Engines amount to just that: prior restraint of their free expression of future results. Google and others, under SOPA, are told what they can or can't publish before they publish it.
Kill. The. Bill.
Continue reading »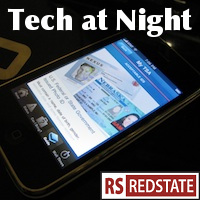 It seems like forever ago that Marsha Blackburn challenged Free Press to transparency in the group's funding. Why should it take eight months to respond if Free Press has nothing to hide?
Keep the Web OPEN. It's a simple statement, but it's one I support. The difference between SOPA and OPEN has been made clear to many thanks to Darrell Issa's leadership. It's unclear with Christmas coming just when SOPA will be picked back up, but I'm hoping by then OPEN will continue to gain support as the proper alternative.
Continue reading »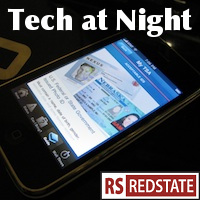 Wednesday night I put off all Tech at Night topics except for SOPA because the critical mark up votes in Committee were coming up. We weren't supposed to be able to stop SOPA, but we could at least raise awareness, put up a fight, and prepare for the floor votes. And sure enough, the vote to keep the Internet censorship provisions went in favor of censorship 22-11.
Well, it turns out, we managed to slow the process down. After we made our threats to start working on primary challenges over that 22-11 vote, Lamar Smith put off SOPA, halting the current process until next week at the earliest. Stay sharp, but feel good about this delay. The longer we delay, the more we can gain support for the OPEN Act instead of SOPA.
SOPA opponents Darrell Issa, Zoe Lofgren, Jared Polis, and Jason Chaffetz also deserve credit. Why yes, that list does include a Democrat. Just shows how wrong Lamar Smith is to side with disgraced former Senator Chris Dodd and the MPAA on this. Two men who between them have no clue how the Internet works.
Continue reading »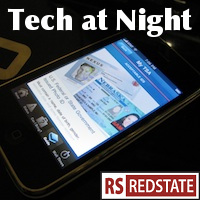 It's Monday, so it's time for that weekly self promotion of mine. This week at the Daily Caller I discussed NISO, an information sharing proposal by Dan Lungren that would get government in a role of improving our security online without compromising liberty and innovation.
And now back to SOPA. Now Eric Schmidt realizes we don't want government to have a huge role online, complaining that SOPA would "criminalize linking and the fundamental structure of the Internet itself." Yeah, I'd say DNS is part of the fundamental structure of the Internet, and that's why I support Darrell Issa's and Ron Wyden's OPEN Act alternative. They would have us go after infringers abroad rather than attacking the Internet at home.
Jennifer Rubin pointed out that SOPA is overkill, which it is. Effectively undermining the fundamental structures of the Internet just to go after counterfeit handbags and Bittorrent streams of Scary Movie 3? Come on.
Notice how no matter how many people complain about SOPA, it's always the MPAA with a response? Isn't that a clue that this bill is being pushed to benefit one specific industry, just a little bit?
Continue reading »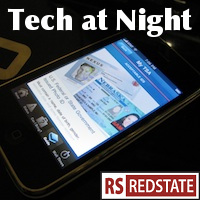 The FCC's excuse for delaying the AT&T/Qualcomm spectrum deal was to work on the AT&T/T-Mobile deal. The latter has been withdrawn, so what's the excuse now?
AT&T and Sprint both get bad reviews. Sprint's Nextel deal went through. AT&T's T-Mobile deal is getting blocked. Hmm. Looks shady, which is why I support Chuck Grassley's push for FCC transparency involving LightSquared, even though so far their claims on spectrum make sense to me and John Deere and the GPS industry are getting rural pushback against their LightSquared opposition.
Yeah, I never thought I'd mention John Deere in Tech at Night, either.
Continue reading »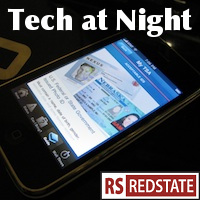 Last week I noted that the FCC is officially moving ahead with its new subsidy program. The administration will convert the Universal Service Fund – currently taxing the public and handing it out to rural telephone carriers – into a grab bag of Internet subsidies. The rural phone companies are unhappy, and everyone else is racing to get a cut. C Spire, apparently serving many rural southern customers, says the order "runs counter to the administration's goal of promoting broadband deployment." The Tech/Users Coalition, a group that includes Obama allies Google and Sprint, calls the USF "antiquated" and cheers the reform effort, while pressing for as much subsidy of Internet connectivity as possible. IIA also supports the effort.
Look, I don't blame any business for looking to get a cut here. The money's there, it's perfectly legal, and that's the way it is. Nobody squawked at the rural carriers collecting checks all these years. But that said, I hope Republicans will look to repeal all of this in 2013.
Continue reading »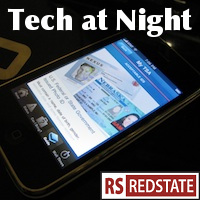 Oh for crying out loud. For all that Washington talks tough about getting Americans access to high speed Internet, the "supercommittee" wants to tax new spectrum licensees. That's just what we need: make it more expensive to build out America's wireless infrastructure in order to pay for the President and his Cabinet to hand out money to their friends and political supporters. Isn't that special? Here's a joint letter against it from a number of industry groups.
Then you've got Dick Blumenthal, Al Franken, and Amy Klobuchar, leading the charge for the Democrat-controlled Senate that hasn't passed a budget in 900 days, but wants to get government involved on what can or can't be called 4G wireless Internet. Great prioritization here.
Spectrum's important, though. Merely having access to a solid Internet connection lets Americans ave lots of money every year. Not just from being able to buy online, but also from gathering information, and simply from being able to stay at home. IIA did the math and American families each can save thousands of dollars a year online. And we're busy regulating, taxing, and harassing firms like Google and AT&T, instead of getting government out of the way of investment. Yes, I'm frustrated.
Continue reading »