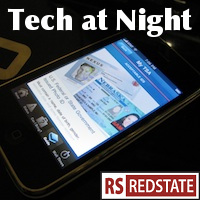 Anarchy update: The black marketeers at Silk Road 2 got robbed for a Bitcoin amount worth over $2 million at current exchange rates. Iran shut down another black market ring, Germany and the Netherlands have joined the global hunt to shut down Silk Road and spinoffs. Keep in mind these online black markets are used for drugs, hired killings, child pornography, human sex trafficking, and anything else you can think of that's a problem in society. They try to say "Oh it's just pot," but it's not. It never is.
In another bad sign for digital currencies. another prominent digital currency, Dogecoin, is experiencing a major glitch that threatens to disrupt commerce or even take people's money away from them. Why do people tolerate all the volatility and instability of digital currencies? Easy: it lets them evade the law. That's it. That's why these things are going anywhere at all, because they're a magnet for the scum of the earth.
Continue reading »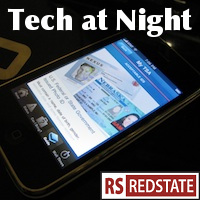 Bitcoin is not really as widely used as its shills want you to think.
Ajit Pai is the man and understand what it means for the courts to be used to quash innovation. As the courts refused to crush the VCR, I want them to leave Aereo alone.
By the way, Healthcare.gov is still at risk. Good thing it's a miserable failure, though that doesn't help the poor souls already signed up and at risk in the vulnerable systems.
Democrats want to pass a new law mandating a private-public partnership to track where you and your phone are at all times, in the name of 911 calls. But remind me again how all the Snowden stuff is about privacy and not anti-Americanism and a rollback to 9/10/2001 thinking again. Sure, guys. Sure.
Continue reading »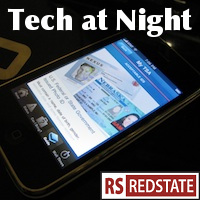 Rooting for injuries watch: Anonymous Australia takes on Anonymous Indonesia. And then Singapore is after their own Anonymous cell. The blackshirts will be rooted out wherever they are, around the world*.
Cognitive dissonance watch: Google paints themselves as the Hobbits against Sauron that the NSA is supposed to be, even as they try to simultaneously goad people onto Google+ via Youtube comments, and then broadcast Google+ information to Android users, opting you in by default. I'm sorry, but these hobbits aren't being taken to Isengard. They're ruling Isengard.
Continue reading »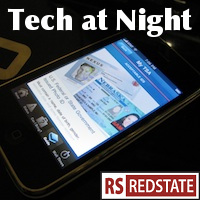 If you're really that worried about Dropbox "opening your files" as these guys on a wild goose chase were, then why exactly are you uploading them unencrypted to Dropbox to begin with? This is what I'm talking about when I say people don't actually act like they care about privacy. If people did care, they'd act differently.
Once again, the FCC is looking to reduce competition by picking winners and losers int he marketplace, this time in attacking owners of UHF stations. The guy who owns channel 56 doesn't even have the same market power as the guy who owns channel 4, so why try to make UHF owners divest? That just reduces competition.
Continue reading »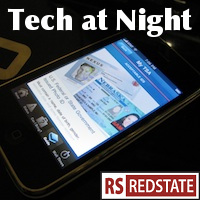 I enjoy that in America, we refuse to give official sanction of the radical appropriation of May Day, and instead have a Labor Day on a completely different day, separating ourselves from anti-liberty radicals.
You can tell the anti-NSA people are really scraping the bottom of the barrel now in their attempts to attack the agency. It's kind of ridiculous. Even if we take traitor Edward Snowden at his word, despite how he could easily have modified or even fabricated parts of or entire documents to push an agenda, it's actually the NSA's job to spy on foreign agents like the Qatar-funded Al Jazeera.
Of course, this is really interesting timing for DEA to be seeking massive amounts of call metadata. That's not going to go over well with the libertarians. Then again, I don't know if it'll sway anyone who didn't already favor free dope and sodomy. Sorry, but it's true. You can talk a lot of people into part-way legalizations of cannabis, but it takes a hardcore radical to go all the way and legalize opiates and cocaine.
Continue reading »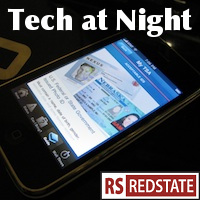 This will bet he only edition of Tech at Night this week. I was out of it Monday night, and this weekend I'm traveling to Denver for SGDQ 2013. I will be there to give live on stream commentary for the Legend of Zelda and Zelda II runs, so watch and donate if you care to.
House Democrats, together with a few libertarians, tried to restrict the NSA, and failed. I'm fine with this.
In other news, Google is accused of Net Neutrality violations for trying to restrict servers on Google Fiber. Heh. If people can run servers on Google Fiber then they're going to have problems quickly. So this is a very interesting case.
Continue reading »
Heh, the Playstation 4 is pro-used games and cheaper, right? Not so fast. The PS4 simply didn't include the Eye and will let publishers restrict used games after all. Told you EA didn't stop online passes because they were suddenly fine with used games.
Kids don't belong on the Internet, because predators are out there. Even if your kid is high school aged, Be careful!
Continue reading »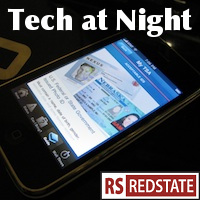 So the left is mad that the President's new pick for Commerce isn't totally in the pocket of the unions, and they're mad the new pick for FCC, Tom Wheeler, isn't a radical socialist like Bernie Sanders. I'm not all that optimistic about either pick though. The President is choosing bundlers for personal loyalty, which means radicalism on his terms, but still radicalism.
This is amazing though, and this is something the radicals will never tell you: more Americans lack access to public water than to broadband Internet. Twice as many, in fact. Government is a failure, compared with private competition.
Continue reading »