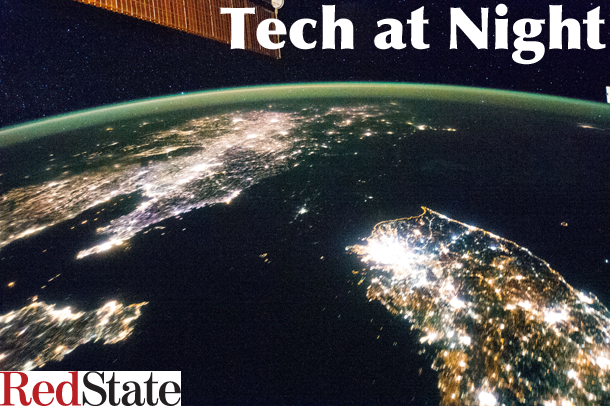 I talk about anarchists often in this space, but I mean it. These people are a threat. Here's one cell making threats and demanding $3 billion from Google in blackmail.
And that's why it's so incredibly insane that the US Government keeps playing blame the victim with these guys, as in the Wyndham case. It's going to be up to the Congress to reel in the FTC on this.
Continue reading »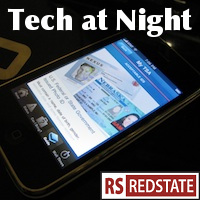 It's been a week, hasn't it? It turns out the night I last did Tech, I pushed it way too hard, and my illness stuck with me another week. But we're better now.
For what it's worth, Steny Hoyer doesn't see the Trans-Pacific Partnership passing anytime soon. I'm all for free trade, but TPP seems to be going far beyond trade, and becoming a grab bag of special interest provisions, and so I'm fine with giving it a lot of scrutiny.
As I've said before, the key to fixing patents is to remove the incentive the USPTO has to give out too many. So I'm glad the House rejected Democrat plans to reinforce USPTO getting funding that way. We must not let the office keep the feeas it collects anymore.
Continue reading »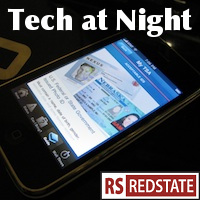 Senate Republicans have decided to take Harry Reid at his word that Republicans will have the opportunity to amend the Lieberman-Collins cybersecurity bill. So, many Republicans voted for advancing the bill, which passed 84-11.
And oh boy it needs amending. Who are you going to believe? For it is Barack Obama. Against have been Kay Bailey Hutchison, John McCain, Marco Rubio, Ron Johnson, Heritage, and IBM.
Privacy is a red herring. The problems are in the mandates and power grabs. So if this bill isn't effectively amended into SECURE IT, they must vote no on passage.
Continue reading »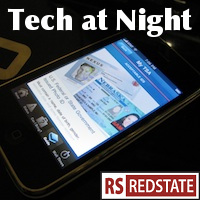 Ah, the FCC. If The FCC wanted to do incentive auctions to free up spectrum for wireless Internet, they could just do it. They wouldn't need to set up a task force to talk about the National Broad band Plan to consider it, while instead getting involved in unrelated things like making its own security rules. We need FCC reform. Just say yes to Coase.
Remember when they said that an AT&T/T-Mobile merger would cost us jobs, as only after the merger would there be layoffs? Oops, the FCC and Holder DOJ cost us jobs, instead.
Of course, we also need Senate reform, better known as electing Republicans.
Continue reading »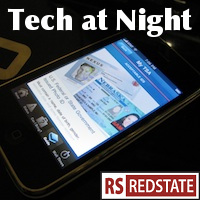 We've lost some battles lately. That's what happens when we let a radical Democrat become President. We let Patrick Leahy's America Invents Act pass, imposing on America a Euro-style patent system that rewards lawyering, not being the first to invent something. We let the FCC pass an illegal Net Neutrality power grab, and that will have to go to court soon.
We're even seeing some nominally Republican-run states get on big government bandwagon against AT&T, sadly joining in the effort by the Obama administration and Sprint Nextel to hinder competition and pad Sprint's bottom line. What are Ohio and Pennsylvania doing there? Come on.
But at least we're on track to get meaningful 4G competition. Some question the firm's ties with the Obama administration, but I welcome progress toward LightSquared launching its network. Unlike Obama and Holder, trying to prop up Sprint, I actually want competition and lower prices.
Continue reading »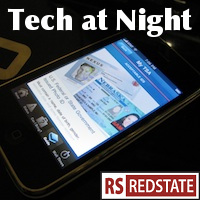 The cyberterrorist groups Anonymous and its apparent splinter group Lulzsec are getting bold. The latter gang of criminals is attempting to blackmail the United States Government after attacking government networks, which is just insane and I hope will lead to mass arrests. While the former is attacking the Spanish government after arrests made there, and suffering further damage from mass arrests in Turkey.
I hope when the Lulzsec gang gets rolled up, just like Anonymous is getting slammed, that some of them resist. OK, that was a mean thing to say, but it's how I feel.
Anonymous hub 4chan still refuses to take basic steps to mitigate the groups' ability to propagandize and recruit, such as requiring account registration or closing down unmoderated sections of the site.
Oh yes, and despite all the above attacks plus one on the IMF, Mary Bono Mack's answer is to blame the victims instead of rounding up and sending to Gitmo or Alcatraz the perpetrators.
In further news, lots going on at RedState today. Erick Erickson and Dana Rohrabacher are fighting the good fight on the America Invents Act, the Patrick Leahy giveaway that punishes inventors and favors lawyers and patent mills, in an attempt to make us more like Old Europe. I've been warning about this bill for a while, so I'm sure glad to see opposition growing.
Continue reading »