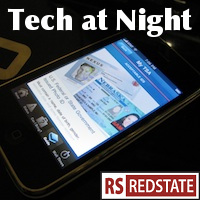 IRFA is a bill seemingly written by Pandora to stick it to copyright holders and pad their bottom line.
Other Internet radio firms are doing fine. Spotify's growing. Apple is reportedly in negotiations with copyright holders to create their own service. Pandora is probably feeling the competitive pinch since Spotify came over from Europe, and instead of competing and innovating, wants the government to pull a Net Neutrality and shift some rents their way.
Why do we want to impose price controls? Look, if you came to me and said here's a bill to deregulate the whole thing, I'd be all for that. But IRFA doesn't deregulate. It tightens regulations. It picks winners and losers.
This is the same old stuff we've been seeing from Washington since January 20, 2009. Washington has been tilting the playing field for all those hipster-filled online firms that love Obama, and worked to re-elect Obama, and now they're trying to wrap a free market flag around it and get us to sign on.
Didn't we settle the price controls debate decades ago? Reject IRFA, Republicans. Thanks.
Continue reading »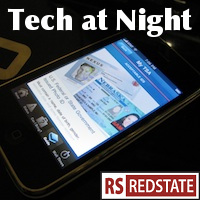 Lots to cover tonight, thanks in part to skipping Monday for Memorial Day. But of course I'll start with my own post on the AT&T/T-Mobile deal, explaining from the ground up why the George Soros/Sprint arguments contradict themselves. Government should get out of the way, especially state governments like California's getting too big for their britches. It'll be better for all of us who buy wireless services.
Speaking of states running amok, here's the bill that tax-and-spend Texans have put the Amazon tax into. Unless I'm mistaken, which is possible since I'm not particularly familiar with Texas inside baseball, SB 1 is being considered in the special session of the legislature. Let's hope Texas can strip that tax out, after Governor Perry already vetoed it once. Texas needs to be America's example of small government. Texans: get loud and back up the Governor! Give the Governor a harrumph!
Continue reading »