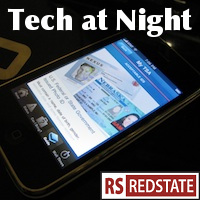 What would be a Monday without Democrats wanting to expand government by passing new laws and regulations? Some people aren't careful with their things and/or their data, so Chuckie Schumer thinks there oughta be a law. I like CTIA's response to that:
CTIA understands that when consumers have their mobile devices lost or stolen, it is an unfortunate situation as they often contain a lot of personal information. We urge Congress to not impose unnecessary regulations on the wireless industry that would cause unintended consequences.

To prevent your device from being lost or stolen, we recommend the following tips:

Know and use the security features on your device (e.g. password locks).
Use the personalization feature and put your name and a different phone number (and/or email address) so if someone finds your device, they can contact you to return it.
Download an app that allows you to track and lock your wireless devices remotely.
Keep a back-up of your contacts, calendar, etc somewhere else (e.g. computer).
Never leave your device so that it can be easily picked up and don't give your device to a person you don't know.
If you are a person who has a tendency to lose things, you may want to consider mobile device insurance. Make sure you know what the insurance plan does and does not cover.
You can't legislate good sense.
Continue reading »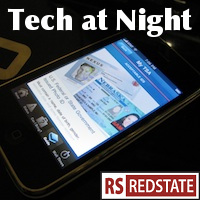 Sorry if you've been missing Tech at Night this week. Monday I just ran out of time as I had to do a whole bunch of housekeeping*, and tonight I'm running late. So let's go.
In classic Tech at Night style, let's talk about the FCC. They took forever to get the ball rolling on Net Neutrality, but it's coming now and it's a vehicle for censorship, says Seton Motley. As he says, "As every place we get our news and information continue their rapid migration to the Internet, Net Neutrality will lord larger and larger over the free market – and our free speech. Which is why we must rid ourselves of it as rapidly as possible."
More fuel for the FCC reform fire: Free State Foundation points out the FCC has known for years of its problems with the intercarrier compensation system, which is how money changes hands when phone calls are carried across different private phone networks. They knew in 2001. That's a long time coming. Though if they do tackle it now, we need to watch out for the Universal Service Fund becoming an Internet Tax.
Continue reading »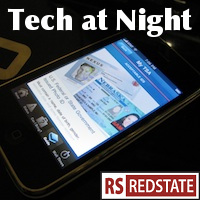 Amazon's not kidding one bit about punishing states that attempt to punish it. After Amazon sent a last ditch warning to Associates that all California Associates would be terminated in the event Governor Brown signed the budget with the Amazon Tax in it, the Governor went ahead and did it.
So, every Amazon Associate in California just got terminated, including countless small businesses scraping by in a lousy economy (11% unemployment in CA, thanks to Brown, Obama, and the ARRA). I was one of them. I got the notice at 9:45pm. For the email's contents, see below the fold.
Democrats: Killing jobs since 1861.
Contrast with Republicans who are embracing new technologies like Skype, shunned by the Nancy Pelosi era House.
Continue reading »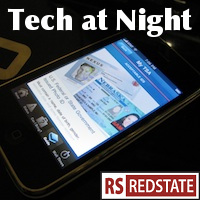 Lots to cover tonight, thanks in part to skipping Monday for Memorial Day. But of course I'll start with my own post on the AT&T/T-Mobile deal, explaining from the ground up why the George Soros/Sprint arguments contradict themselves. Government should get out of the way, especially state governments like California's getting too big for their britches. It'll be better for all of us who buy wireless services.
Speaking of states running amok, here's the bill that tax-and-spend Texans have put the Amazon tax into. Unless I'm mistaken, which is possible since I'm not particularly familiar with Texas inside baseball, SB 1 is being considered in the special session of the legislature. Let's hope Texas can strip that tax out, after Governor Perry already vetoed it once. Texas needs to be America's example of small government. Texans: get loud and back up the Governor! Give the Governor a harrumph!
Continue reading »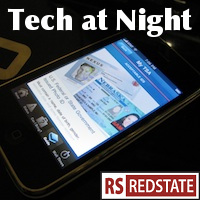 I went ahead and took Martin Luther King day off, so it's a double dose of stories to cover tonight. Though first, in case you missed it, make sure to see my post today on Marsha Blackburn's call to action against stifling, destabilizing Internet and technology regulation.
Other than that, the big story this week so far has been the FCC finally approving the NBC Universal/Comcast merger. I don't even know why the center-left is even supposed to be worried about that merger at this point. After all, they passed Net Neutrality, right? Anyway, it's a real shame that this approval has only come with a number of special set asides for left-wing causes, but as I've said before, I'm guessing the shareholders will take what they can get after all of this delay.
Of course, the neo-Marxists are sobbing hysterically about this development. Let's all pause, lower our heads, and take a moment to laugh at Free Press's Josh Silver.
Continue reading »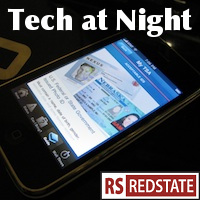 Tomorrow, tomorrow, the FCC is meeting tomorrow, December 21. The key item on the agenda is Net Neutrality. So of course, The FCC couldn't keep its website up. And they want to regulate the entire Internet?
What's at stake? Socialist plans to remake all the mass media in America in the style of Hugo Chavez. Al Franken's bulling tactics succeeding. And overall, an unprecedented power grab online.
Continue reading »