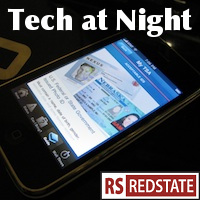 It's been a week, hasn't it? It turns out the night I last did Tech, I pushed it way too hard, and my illness stuck with me another week. But we're better now.
For what it's worth, Steny Hoyer doesn't see the Trans-Pacific Partnership passing anytime soon. I'm all for free trade, but TPP seems to be going far beyond trade, and becoming a grab bag of special interest provisions, and so I'm fine with giving it a lot of scrutiny.
As I've said before, the key to fixing patents is to remove the incentive the USPTO has to give out too many. So I'm glad the House rejected Democrat plans to reinforce USPTO getting funding that way. We must not let the office keep the feeas it collects anymore.
Continue reading »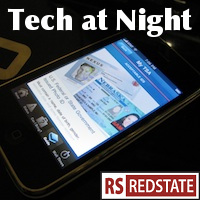 Crime in Bitcoin is big money. $28.5 million more worth if Bitcoins have been taken from the Silk Road racket. Other things are big money in Bitcoin too, such as those on Reddit who are paying young women to take their clothes off and put the video on the Internet, a great personal risk to themselves.
It's no wonder Bitcoin people are trying to run offshore to countries like China hostile to liberty and the rule of law, even as they try to hide their tracks accessing US markets with conspiracies like Tor.
It's also no wonder the anarchists have seized upon recent events to try to demonize the NSA.
Continue reading »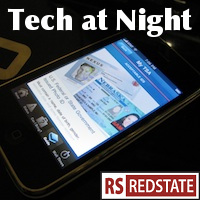 Sorry I missed Monday. That night it just slipped my mind and I went to bed!
The purpose of patents is to encourage useful works. That's not just my idea. It's in the Constitution. That's why anti-patent troll legislation makes sense. Apparently more and more people are agreeing, because patent trolls are starting to lobby against it. Though I still say the best way to fight patent trolls is to stop issuing so many bad patents to begin with, by taking away that source of funding from USPTO that gives them an incentive to give too many patents. Give them a fixed budget.
Look, I'm fine with the kind of non-specific transparency of FISA warrants Google is loking for but ACLU trying to help terrorists isn't interesting to me at all.
Continue reading »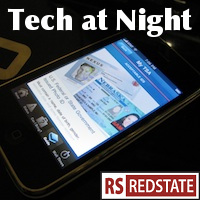 There's not a whole lot going on right now. Right now I'm seeing a few efforts here and there to push different policies, some good, some bad, but we do need to keep an eye on them in case any one of them takes off.
Let's start with a bit of a laugh from California. Democrats there are desperately trying to regulate the Internet, but at the same time it's clear that party in California, now totally hijacked by extremists, has no clue how the Internet actually works. How else would the pass a bill creating a right to delete information from the Internet? Imagine the jokes if Republicans passed such a bill.
The Google effort to push for reasonable FISA transparency continues to gain allies, this time Dropbox, as that firm is now getting criticisms in that area.
Continue reading »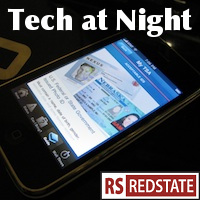 Net Neutrality! Verizon has taken the FCC to court over the FCC's illegal Open Internet order of course. Oral arguments were today at the DC Circuit Court of Appeals. The court should reject the rule of course, as the court already rejected Net Neutrality previously in the Comcast case. The ALA, like a lot of reflexive leftist organizations, is wrong.
Continue reading »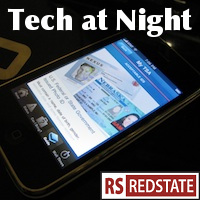 Apparently Kim Dotcom is already tired of living as a fugitive in New Zealand. Tired of laying about, risking capsizing an island, he's quitting the new Mega to focus on his defense.
Meanwhile, it's unfortunate that this anarchist was allowed in the country. Let's just bar him from the United States, please?
The latest problem with Net Neutrality? It tramples over the Bill of Rights. Opposing the FCC's power grab is the position in favor of civil liberties.
Continue reading »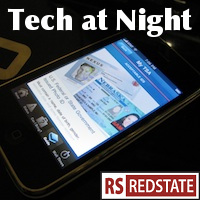 Here we go. The President, Jay Rockefeller, and the grabbing hands are on the move, using "Internet for the Children" as a pretext to expand spending. We need E-Rate reform along the lines of what Ajit Pai is talking about, not anything that's just a plain old expansion.
The FTC went easy on this spammer. Texts can cost people 5-10 cents each. They do me. So if this spammer sent 20 million spam texts, he could have costs his victims 1-2 million dollars. And he only got find 60 thousand. Weak.
Continue reading »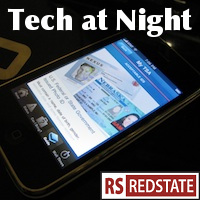 An interesting development in the President's Cybersecurity order: his people are going hat in hand looking for industry buy-in. Perhaps they fear actual legislation?
Of course, when it comes to industry and the administration, their relationships can't always be as cozy as Google's with the President's men, including the FTC Chairman. Google really is the caricature of Halliburton that existed in the minds of the radicals.
Microsoft is beginning to realize their ad campaign is failing because nobody cares about privacy, it appears.
Continue reading »