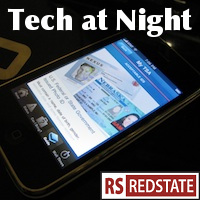 An interesting development in the President's Cybersecurity order: his people are going hat in hand looking for industry buy-in. Perhaps they fear actual legislation?
Of course, when it comes to industry and the administration, their relationships can't always be as cozy as Google's with the President's men, including the FTC Chairman. Google really is the caricature of Halliburton that existed in the minds of the radicals.
Microsoft is beginning to realize their ad campaign is failing because nobody cares about privacy, it appears.
Continue reading »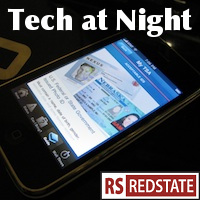 Slow month so far. Last Tech at Night was quick, and so will this one be a short trip through my browser windows.
The anti-SOPA coalition could return, because it's the one weird time that the left wing also seems to have an anti-regulatory element to it. Legislators are right to fear it.
I like this: Darrell Issa investigating FTC and how its Google investigation leaked just so much to the public. Whose agenda was served there?
Continue reading »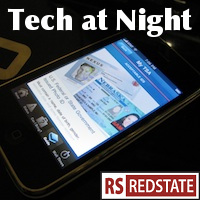 Message to The New Republic: The left-right antiSOPA coalition isn't getting back together because the right half still opposes Internet regulation, while y'all keep pushing stuff like privacy regulation and Net Neutrality.
Also, in case you missed it, FCC Commissioner Ajit Pai returned to RedState, this time to talk about government's oversized spectrum holdings.
Here's a brief conversation with Marsha Blackburn about tech policy.
Continue reading »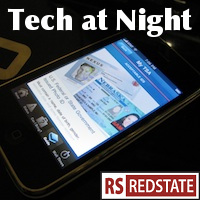 Hey La-Mulanites! I'm Neil, and let's play Tech at Night.
Anyway. Yeah, I took a break, as you may have noticed. It turns out between Christmas, New Year's and the Fiscal Cliff, not much happened for me to cover, anyway! So let's get started.
Two legislative notes: the outmoded video privacy law passed, while the so-called Marketplace Fairness Act is dead in the water. I always said its best chance was President Romney and a Republican Senate, but now that's not happening. Poor Amazon, bargaining with states on the assumption this would happen.
And in case you forgot, a Cybersecurity executive order would be a bad thing, per Marsha Blackburn and Steve Scalise.
Continue reading »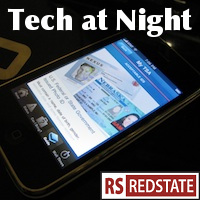 It's amazing to me that at this point we're still pretending there's a phone monopoly. Competition exists. Yes, it's obvious that nobody has a monopoly on phone service anymore. The assumption that there's a monopoly is detached from the reality of the modern market. People routinely go without landlines these days, and there's even competition for those!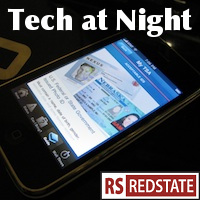 Apologies. I've had some technical issues tonight, and after twice nearly losing my list of links to work through… I'll do my best, but I'm not really feeling it at this point. So sorry if I'm subpar tonight.
Two Google wins going on. Larry Page talked with FTC on antitrust and now the left is shrieking that sanity may prevail on this. Google isn't a search monopoly. Amazon, eBay, IMDB, sites like these ensure it. Even if Bing and Duck Duck Go are having trouble breaking through, domain-specific search matters, a lot, and Google has to compete with that, or die.
That said, it's ridiculous that Google was allowed to hack people's browsers, store information surreptitiously, and instruct the browsers to send that information to their servers at later times. This directly against the expressed wishes and policies of the users involved. All they have to do is pay Obama his 20 pieces of silver, and they even get to keep the data.
Continue reading »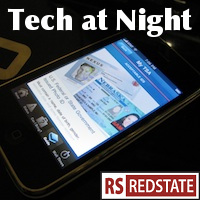 Surprise:Obama's cybersecurity plans don't actually fix anything, they just expand government. And yet the administration shamelessly attempts to use the crisis of storm Sandy to try to achieve this end.
At this point the administration's cybersecurity efforts are as delusional and straw-grasping as its global warming efforts. Though what's sad is that unlike global warming, there actually is a kernel of truth there that we as a nation could be acting on, but Obama is distracting us with his attempts to expand government.
Continue reading »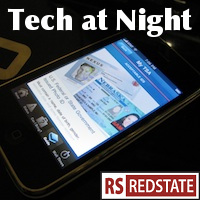 Hello all. I was without power for 25 hours after Sandy, and so I'm a bit behind. So tonight's edition of Tech at Night is going to be put together a bit quickly. Sorry about that. By the way, while obviously a hurricane can take out wireless towers, wireless was vital for keeping me in touch with the world when I was without power at home. It was great. I'm not sure exactly what good FCC monitoring could do though, except to use a crisis to expand the role of the state.
Watch as the administration plays games: on one hand it tries to use Iranian attacks on banks as an excuse to legislate cybersecurity mandates, instead of attacking Iran back, while on the other hand it opposes cybersecurity mandates at the ITU! How about we oppose all cybersecurity mandates, guys?
Continue reading »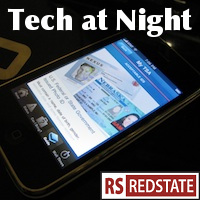 Remember when AT&T tried to get T-Mobile's spectrum in order to give Verizon some more competition? And how Sprint opposed that because it would heighten competition? Well now it's turnabout. SoftBank is attempting to buy a majority of Sprint, which will in turn take a majority of Clearwire. That will give Softbank control of a large amount of US Spectrum. So AT&T wants regulatory review. Heh.
To be clear, I think it's a good thing that firms are doing what they can to get spectrum and compete, even if I laugh at the revenge attempt going on here. In fact I think it would have been very interesting to see Softbank/Sprint/Clearwire vs AT&T/T-Mobile vs Verizon. But we'll see what shakes out in the end.
Continue reading »