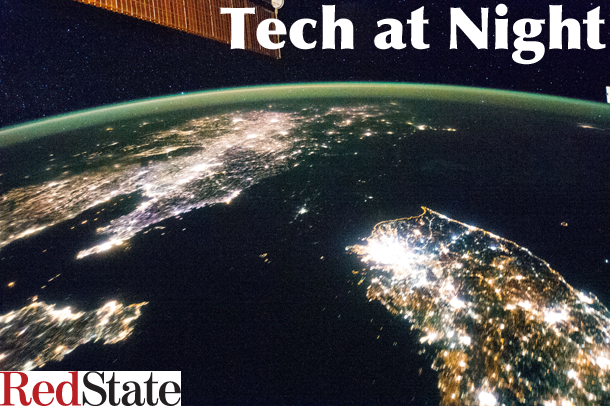 So even as Democrats try to distract from critical oversight issues by making angry noises about AT&T and DirecTV, Republicans aren't taking the bait and instead are applying proper oversight to the FCC. Because you see, while the radicals make false anti-"fast lane" arguments for their Title II Reclassification alternative, FCC Chairman Tom Wheeler's Zombie Net Neutrality is still a power grab. It's a power grab that the Democrat-run press is colluding to allow, buddy-buddy with pro-Net Neutrality corporate lobbyists such as Google's.
Continue reading »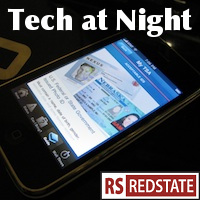 Here we go. The President, Jay Rockefeller, and the grabbing hands are on the move, using "Internet for the Children" as a pretext to expand spending. We need E-Rate reform along the lines of what Ajit Pai is talking about, not anything that's just a plain old expansion.
The FTC went easy on this spammer. Texts can cost people 5-10 cents each. They do me. So if this spammer sent 20 million spam texts, he could have costs his victims 1-2 million dollars. And he only got find 60 thousand. Weak.
Continue reading »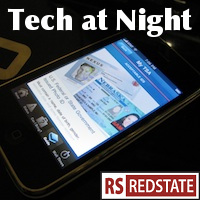 Crime Watch: Lulzsec bigshot gets taken down in Australia, and an Anonymous gang member is on trial for multiple rape at an Occupy event. Bad week for anarchists. Heh.
Democrats tuning their rhetoric for the moment: IMMEDIATE ACTION needed on Do Not Track, even as it's taken YEARS to do anything on outdated ECPA email rules which now may include a warning requirement, and it wasn't even Jay Rockefeller who got off his tail to get that done.
Continue reading »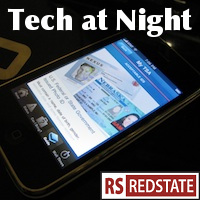 So yes, CISPA passed the House. Unsurprisingly, Anonymous isn't happy, what when as things stand Lulzsec already is getting hammered. Greater information sharing is a threat to online anarchists, as well as foreign private and state actors.
The bill now goes to the Senate, where Jay Rockefeller may stall on an ego-driven separate bill. I think the bill's a good idea. It's not perfect, but not all of the criticisms floating around are correct. In particular, SOPA is a red herring, and totally unrelated. CISPA is about information sharing, not regulation.
Continue reading »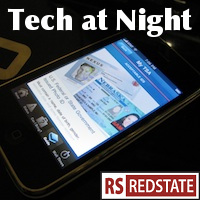 A lot of conservatives seem to be getting behind a Hatch-Rubio bill to increase immigration for skilled individuals. No wonder Harry Reid wants to block it for partisan reasons. Have to put politics over anything else. Can't let Republicans do a good thing.
Though I think the Senate priorities are pretty messed up. Jay Rockefeller is talking about workforce standards in the context of cybersecurity legislation. Talk about using any excuse to grow government. At least guys like John Thune recognize the need for the government and private business to work together against foreign Internet threats.
I mean, we can't rely solely on NSA doing its best to do the right thing on its own.
Continue reading »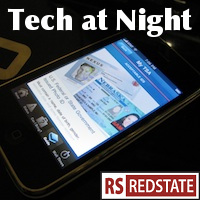 The masks are slipping on Cybersecurity. The CISPA debate has died to a dull roar now that the House is done with it, while the Senate may or may not pass it, and the President has promised a veto. And yet, still not outrage against Lieberman-Collins, despite Jay Rockefeller (who introduced a version of the bill the previous two Congresses) admitting he's anti-business and anti-profit, while demanding government dictatorial control over the private property online. Seriously, in justifying the bill he says "Corporations are unlikely to regulate themselves out of profits," so the message is clear that like any socialist, he's trying to eradicate private profit.
Meanwhile we again and again prove information, not regulation, is the key to improving security.
Continue reading »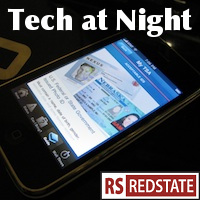 In an example of lucky timing, the GSA scandal proved why Darrell Issa's DATA act was needed. Transparency in government allows for oversight. So the bill passed the House by voice vote.
I first floated a while back the idea that this sudden, strident CISPA opposition was roote d in a desire to distract the public from the much stronger and more dangerous Lieberman-Collins bill in the Senate. It'll work with the libertarian left because hey, they'll believe whatever the left says about eeevil Bushitlerian Rethuglicans. But it disappoints me when the right, including FreedomWorks, is tricked and puts effort into CISPA instead of Lieberman-Collins. Did we learn nothing from Net Neutrality?
But yeah, when the usual whiny groups along with Barack Obama and the administration are joining together to talk exclusively about CISPA but not at all about Lieberman-Collins, I'm right.
House Republicans may in fact limit the bill in response to the veto threat, but the fact is we need a flexible legal framework to empower the good guys to have information which is critical when countering bad guys who share information all the time.
International attacks are real though. In fact, everyone may want to check into this account by the FBI about a thwarted attack that may still infect your computer.
Continue reading »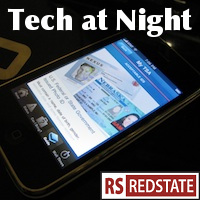 Previously on Tech at Night I linked to a story that suggested there was a split between Darrell Issa and Chuck Grassley on FCC transparency. It turns out the story I relied on, had it wrong. Oversight wasn't grading transparency itself; the committee was grading the management of FOIA requests, and FCC did relatively well by having established processes for dealing with FOIA. and tracking the requests in a systematic way.
The Oversight committee was not saying that the FCC is open. Because, in fact as pointed out by Mario Diaz-Balart, FCC rejects more FOIA requests than CIA, amazingly enough. That's a serious transparency problem.
Speaking of transparency, Eric Cantor is soliciting citizen co-sponsorship of the DATA Act which would try to get more data about government out into the open, where the public can apply oversight.
Continue reading »