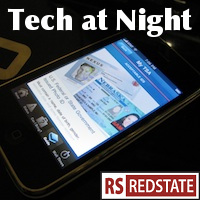 John McCain. Lisa Murkowski. Kay Bailey Hutchison. Saxby Chambliss. Richard Burr. Dan Coats.
No, I'm not listing the centrist wing of the Senate Republicans. I'm listing some of the co-sponsors of SECURE IT, the bill that Senate Republicans have been forced to bring forth because the extremist Cybersecurity bill by Joe Lieberman and Susan Collins just couldn't be bargained with. That's right, John McCain of McCain-Feingold, McCain-Kennedy, and McCain-Lieberman couldn't find a way to negotiate a compromise on this.
It's the right bill to pass. It's since gotten oversight champion Chuck Grassley and TEA Party favorite Ron Johnson on board, among others. It addresses the key security problems we face without giving the proven-incompetent feds any new powers over the Internet. Here's KBH on the bill.
Continue reading »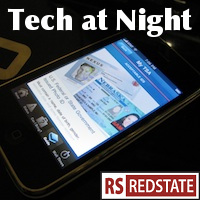 In an example of lucky timing, the GSA scandal proved why Darrell Issa's DATA act was needed. Transparency in government allows for oversight. So the bill passed the House by voice vote.
I first floated a while back the idea that this sudden, strident CISPA opposition was roote d in a desire to distract the public from the much stronger and more dangerous Lieberman-Collins bill in the Senate. It'll work with the libertarian left because hey, they'll believe whatever the left says about eeevil Bushitlerian Rethuglicans. But it disappoints me when the right, including FreedomWorks, is tricked and puts effort into CISPA instead of Lieberman-Collins. Did we learn nothing from Net Neutrality?
But yeah, when the usual whiny groups along with Barack Obama and the administration are joining together to talk exclusively about CISPA but not at all about Lieberman-Collins, I'm right.
House Republicans may in fact limit the bill in response to the veto threat, but the fact is we need a flexible legal framework to empower the good guys to have information which is critical when countering bad guys who share information all the time.
International attacks are real though. In fact, everyone may want to check into this account by the FBI about a thwarted attack that may still infect your computer.
Continue reading »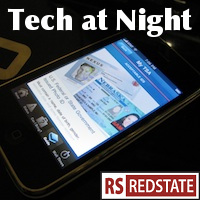 Yup, CISPA is still the top story. It will improve our security, which matters in an age of Chinese and Anarchist Internet attacks. And unlike Lieberman-Collins, Which is the bill being pushed in the Senate, no government power grab is involved.
So the House is right to challenge the President's push for Lieberman-Collins. Lungren's PRECISE Act is another bill that would create no new regulations. That's the kind of approach we need. Remove impediments to greater security. No micromanagement.
Continue reading »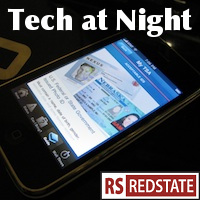 How harmless is CISPA? Despite irrational attacks by association, because we're apparently supposed to think Republican bills bad, even though the Democrats in the Senate had kept PROTECT IP alive months before Lamar Smith brought SOPA to committee, CISPA has already has been modified to remove mention of copyright infringement. And yet the rage continues.
I figured it out, though. The reason CISPA, a previously unknown bill, is under attack is to give cover for the Lieberman-Collins cybersecurity bill, the one that had the Internet Kill Switch in it. If the leftys are all a-twitter about Republicans, then nobody but us conservatives will pay attention to the power grab in the Democrat-controlled Senate being pushed by the Obama administration including DHS Secretary Janet Napolitano.
CISPA is not a threat. It looks like CISPA is a red herring.
Continue reading »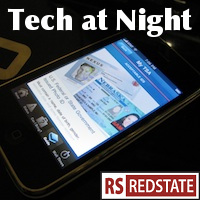 Monday night, as promised, we still have some catch up work to do. So let's start with those Amazon Taxes, those Internet sales taxes of dubious Constitutionality. Colorado's got tossed in federal court and Illinois's didn't raise any money. Obeying the Constitution counts, folks. Pass a true interstate compact through the Congress first.
Also as promised, there's the matter of the Next Generation Television Marketplace Act. This is the one where ACU has come out against Jim DeMint, and that caught my attention. I have to side with the bill DeMint is sponsoring. I think ACU simply misunderstood what's at stake here and had good intentions, but the excessive complexity of the regulations defeated them here.
The bill does not let cable providers become free riders, retransmitting others' streams for free. It just stops the law from trying to dictate the parameters of the negotiations on retransmissions. I see no harm in that, and potentially much good.
Continue reading »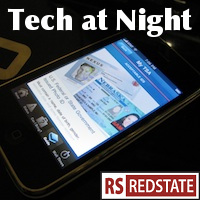 I'm back, having gotten myself and my worldly possessions from southern California to northern Virginia. I also have a backlog of items that I'm never going to cover completely tonight, so some issues are going to wait until Monday. So please, check back Monday. There are things I'd love to cover tonight, but I simply lack the time.
Let's start with Marsha Blackburn (R-TN) and Carolyn Maloney (D-NY) joining up to press Google to do something about the advertising of human trafficking services. Some people are going to have a knee-jerk reaction to this, call it a for-the-children threat to censor. But it's not. The "child pornography" card gets pulled for all sorts of power grabs, but this isn't about pictures on the Internet, either of real or made-up people. This is about the actual kidnapping and enslaving of people, including children. That is legitimate cause for action.
And note that Blackburn is would be perfectly happy for Google to do something about it, setting an industry standard, and end the need for government action of any kind. That's commendable. Because you know what? Industry can act to emulate the effects of legislation and do so more effectively than government ever will.
Continue reading »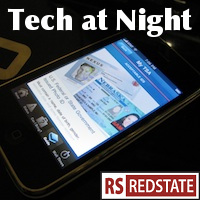 FCC reform advances in the House. Greg Walden's FCC Process Reform Act is a needed bill, so I'm glad that it went from committee to the floor, and took minimal modification in passing. I like that it got an extra poke at FCC being more closed on FOIA requests than even CIA.
Locking in the reforms is important, and CTIA is right in saying we need a "more transparent, predictable regulatory process."
Continue reading »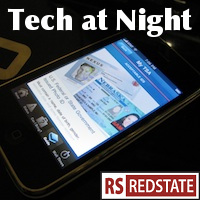 Previously on Tech at Night I linked to a story that suggested there was a split between Darrell Issa and Chuck Grassley on FCC transparency. It turns out the story I relied on, had it wrong. Oversight wasn't grading transparency itself; the committee was grading the management of FOIA requests, and FCC did relatively well by having established processes for dealing with FOIA. and tracking the requests in a systematic way.
The Oversight committee was not saying that the FCC is open. Because, in fact as pointed out by Mario Diaz-Balart, FCC rejects more FOIA requests than CIA, amazingly enough. That's a serious transparency problem.
Speaking of transparency, Eric Cantor is soliciting citizen co-sponsorship of the DATA Act which would try to get more data about government out into the open, where the public can apply oversight.
Continue reading »