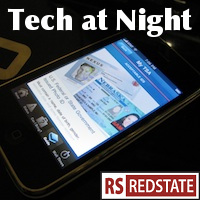 FCC reform advances in the House. Greg Walden's FCC Process Reform Act is a needed bill, so I'm glad that it went from committee to the floor, and took minimal modification in passing. I like that it got an extra poke at FCC being more closed on FOIA requests than even CIA.
Locking in the reforms is important, and CTIA is right in saying we need a "more transparent, predictable regulatory process."
Continue reading »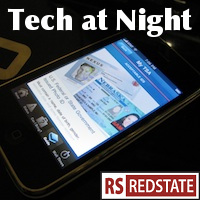 Even as Mary Bono Mack and Republicans fiddle with the pointless SAFE Data act that won't actually do anything to prevent or even to deter online crime, the Internet burns with a string of further attacks. The Senate was hit twice, and the CIA was hit as well.
I thought we were the party that likes to solve crime by putting the criminals in jail? Why don't we drop this reporting theater and get back to catching criminals blackmailing the US government and private enterprise?
Seriously? We want to jail kids who upload music to YouTube, and create a Communist China-style Internet censorship blacklist, but we're blaming the victims of online attacks?
Continue reading »
The United States of America keeps the United Nations afloat. In 2009 we were assessed 22% of the budget of the UN, and paid out slightly under 24% of what was collected, thanks to the Tax Equalization Fund system*. So in practice we paid about a quarter of the UN budget. Without us, the UN has to do some serious belt tightening.
So if we're going to keep alive the UN as we know it, spending $598,292,101 in a direct assessment and surely more in other expenses, we'd best make sure we're getting our money's worth. The Obama deficit has gone through the roof and we simply cannot afford frivolous luxuries anymore. If the UN is not achieving its mission, it's time we stopped paying for it.
This month I believe the UN has finally crossed the threshold of uselessness, and it's time we defund it.
Continue reading »