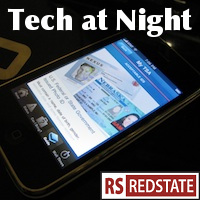 The argument for the ECPA (email warrant law) reform in a nutshell: because a lot of people store important data on other people's servers, we need to tighten warrant laws for that data. I don't buy the necessity, especially with FISA also under attack. If terrorists have data on Google's servers, I want Google to be able to hand over that data. But this idea is popular and I expect it to pass eventually.
I called it: China cut Bitcoin's access to the Chinese banking system, just as the US cut online gambling access to the US banking system (and like the US did after the freezing of Mt. Gox's Dwolla account. Result: Bitcoin prices are tumbling, even if firms like Bank of America can't assume it's going to go away.
I wish it would though, since Bitcoin continues to be a magnet for crime.
Continue reading »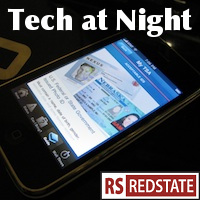 I do apologize if I don't go as in-depth tonight as I should. I think I'm coming down with something.
There goes Pandora. They appear to be giving up on getting their law passed that would give them a sweetheart regulatory deal, stomping on any need they'd have to negotiate in the marketplace. They don't want competition or a marketplace. They want a command economy for music expanded beyond the insane system we already have in place for terrestrial radio. It's good we've defeated their legal aims.
Speaking of picking winners and losers in regulation, here's why they're trying to kill Aereo. Broadcasters and cable companies are feeling threatened by the loss of revenues that are threatened by the push to go back to free terrestrial broadcasts, and we can't let them get away with using government to prop themselves up.
MSNBC commentators don't understand the law, surprise surprise.
Continue reading »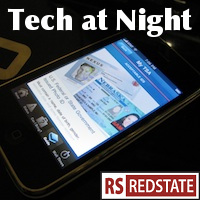 Crime in Bitcoin is big money. $28.5 million more worth if Bitcoins have been taken from the Silk Road racket. Other things are big money in Bitcoin too, such as those on Reddit who are paying young women to take their clothes off and put the video on the Internet, a great personal risk to themselves.
It's no wonder Bitcoin people are trying to run offshore to countries like China hostile to liberty and the rule of law, even as they try to hide their tracks accessing US markets with conspiracies like Tor.
It's also no wonder the anarchists have seized upon recent events to try to demonize the NSA.
Continue reading »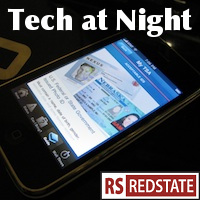 Here we go again, a group of organized criminals seeks to attack innocents. "First sentence, then trial." I'm looking forward to when prison sentences are given out to these people of Anonymous. Hacktivist is apparently a code word for 'anarchist terror cell.'
I mean, just like Tor users (who are getting traced as well as they're getting arrested), we just keep on arresting Anonymous cells.
Continue reading »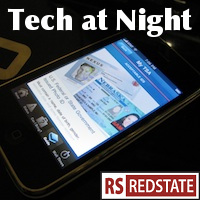 Still not a lot going on thanks to the shutdown, but there is the theory being floated that the Obama administration's punitive shutdown policies are violating Net Neutrality rules. I don't know that I agree, but it's worth at least thinking about, as little as Net Neutrality even makes sense.
For all the people are claiming Silk Road wasn't a significant part of the Bitcoin value, it could be that the feds are seizing 5% of all Bitcoins in circulation. But it is going to be interesting to see how seizing assets works when the assets are encrypted.
Continue reading »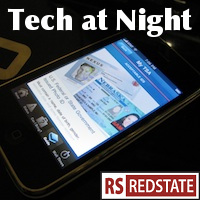 Keep in mind that in the Time Warner/CBS dispute, CBS has a built-in negotiation advantage due to federal laws. So I don't buy it when CBS claims that Time Warner is the unreasonable side. CBS's complaints about what other cable companies do reminds me of the cartel-like "negotiations" done by UAW.
I do appreciate the cleverness of giving out free antennas though. If only Aereo were huge right now. That'd be great for Time Warner to work with.
Psst: Net Neutrality was always a power grab, and not a fact- and law-based endeavor. I love though how the left-leaning Daily Dot is outraged that Net Neutrality isn't being used to push for more free stuff.
Continue reading »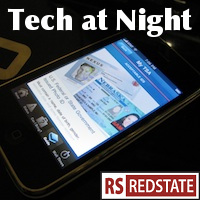 I'd have signed a letter against IRFA, the Pandora-backed regulatory bailout.
Government is trying to give advice on security online, including advice on how to deal with breakins. Information exchange is truly a proper cybersecurity role for government. Also important is prosecuting private offenders, and dealing with state offenders.
Though it gets tricky when state offenders include firms selling goods while pretending to be private firms, such as Chinese firms like Lenovo or Huawei.
ECPA reform is being held in the Senate. Leaky Leahy says it's a Republican doing it. I wonder who? Lindsey Graham? John McCain? I'm not entirely convinced that the bill is necessary, but I don't think it's a particularly idea as long as we preserve something along the lines of FISA.
If you really want your email to be private, don't have it all run through Google.
Turns out Snowden's final decision to pledge allegiance to United Russia has encouraged a child pornographer in Ireland to follow suit.
Continue reading »