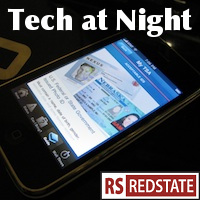 Sorry for missing Tech at Night on Friday. After that near-miss with a cold, I decided to start the weekend a little early that night. But we're back. So with five days of news to catch up on, let's see what we have here.
Here's a reminder of why Net Neutrality was a terrible idea. Making people pay for what they use creates opportunities for innovation. If ESPN wants to negotiate bulk rates for wireless data, let them!
And yet that John McCain would add more regulations. We need less micromanagement of cable, not more.
Continue reading »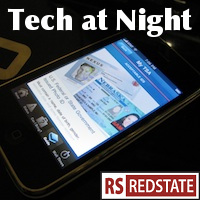 I'm on antihistamines and hoping I'm not getting too sick, so this is going to be less… focused than it usually will be. Hang on.
Let's recap the CISPA situation. Anonymous is proving why we need it (though BGR is delusional for thinking Anonymous was "attacking North Korea" when it hacked Twitter accounts, though BGR does sometimes go gaga for radical propaganda). China is, too. But the administration is opposing CISPA on "privacy" grounds. Hold that thought.
The Obama administration is not opposing and may back government mandates for "wiretapping" Internet communications – that is, government-mandated backdoors into encrypted communications. What was that about privacy, again?
At least Republicans are still serious on the matter, looking at the large scale of thefts and spying going on. Make no mistake: this is aimed at China. In theory it would affect Iran, but we already embargo them, so this affects China.
Continue reading »
We're still at war online, guys. The Chinese are scouting us and even criminal enterprise is under constant attack. And make no mistake DDoS attacks affect not just the target, but the networks surrounding the target, too, so even a criminal racket like Silk Road should have attacks on it stopped, for the health of American networks. And again, the anarchists SWATted a member of Congress, Mike Rogers, to fight for weaker security online.
Yet, The President and Democrats continue to obstruct CISPA, instead of getting the job done. This guy made illegal executive orders on the topic, but as soon as we take good, light-regulatory legislative action, he suddenly wants to slam on the brakes. Shameful.
Continue reading »
I meant to post over the weekend, but with RedState so active for Easter, I decided just to cancel the Friday Tech.
Hey folks, here's more evidence: Population density matters for Internet speeds. Wealth also matters. Those who don't adjust for these factors, and tell you US Internet speeds are slow or bad, are selling something. Usually government.
And yes, it's still a problem that the Obama administration isn't doing enough to oppose global Internet regulation through the ITU. Some say the administration was duped, but I think they just don't oppose global regulation and governance. Obama wants to bow to foreign countries by letting global tyrants hijack the Internet from the free peoples of the world.
Continue reading »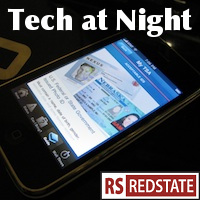 More proof people don't care about privacy: Google announces a service is ending, and the competitor I use to prepare Tech at Night becomes flooded to the point of unusability Wednesday night. People just don't care what Google is doing.
The Street View WiSpy scandal didn't scare people off, even as Texas hits Google for those offenses. Glass excites them. The shift toward human biases doesn't raise questions. People love Google's services, and privacy doesn't enter into the equation. So keep regulation out.
Make sure you catch my recent RedState post on Aaron Swartz, and how the blame casting against his prosecutor is not only unfair, it's wrong.
Continue reading »
It's too bad. We've had all the hype, all the build up, and all the promise shown in the FCC's incentive auction program, allowing underperforming legacy spectrum to be transferred to where it can be of most use. And yet, FCC might still mess up the program.
Of course, it's unfortunately true that Obama's FCC has done a poor job all around on spectrum, to the point that it's changing numbers around to cover up the facts. Caught red-handed?
Continue reading »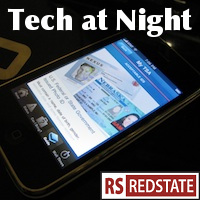 Is it still a likely coincidence when all these stories at once come out pushing this topic of spending money to give schoolkids access to the dangerous, adult Internet? Or is somebody funding this drive?
Manning confessies to being a spy and a traitor. I wish we could just force choke him.
Bad news: New Zealand is arming manatees. Seriously though, if Kim Dotcom wants to fight his prosecution, he should turn himself in, instead of continuing his crimes in New Zealand.
Continue reading »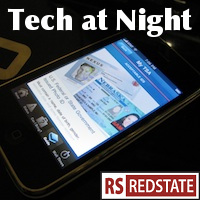 The evidence mounts that we need to respond to Chinese attacks on American industry. But what do we do about it when we have few tools short of military attack? Hit them back in kind, I would think.
Of course, Seton Motley says Barack Obama is attacking our Internet access with his illegal, overreaching regulations. Remember: the courts have already pointed out his NLRB efforts have been flat out illegal, and the FCC's Net Neutrality efforts have also been overturned once before.
Continue reading »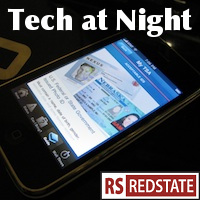 So, the President and other Democrats seem to think more government is the answer to our cybersecurity problems. the Chinese are attacking us, and will continue to do so going forward. Hard to see how more regulation on our wend will help that. Fighting back might make more sense, so long as we don't make the Internet unusable in the process.
Of course, some threats are domestic. Gangs like Anonymous need to be found and jailed. Again, regulation isn't the answer there. Police work is. Especially since this Anontard attack was on… the Federal Reserve. Oops.
Continue reading »