We're still at war online, guys. The Chinese are scouting us and even criminal enterprise is under constant attack. And make no mistake DDoS attacks affect not just the target, but the networks surrounding the target, too, so even a criminal racket like Silk Road should have attacks on it stopped, for the health of American networks. And again, the anarchists SWATted a member of Congress, Mike Rogers, to fight for weaker security online.
Yet, The President and Democrats continue to obstruct CISPA, instead of getting the job done. This guy made illegal executive orders on the topic, but as soon as we take good, light-regulatory legislative action, he suddenly wants to slam on the brakes. Shameful.
Continue reading »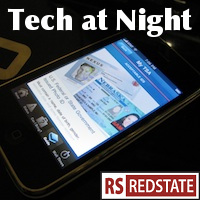 Hello again. Having been traveling from Wednesday to Friday for my employer, I did my best to get this out Friday night, but I crashed about a third of the way into my backlog of links. Then over the weekend my email server died. So, we catch up with Tech at Night on Monday!
We'll start with the International Telecommunications Union. Reports came out that ITU anti-liberty proposals were backing off, but the effort is going in the wrong direction. A big chunk of the Anglosphere is against it, including the Obama administration.
The President is getting credit for this position from industry and House Republicans, but consider this: if the ITU's secretary general didn't see the Obama opposition coming then just how muted were Obama's efforts to fix the treaty to begin with? This is a failure of the President to lead internationally.
Continue reading »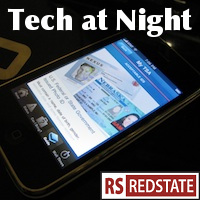 I know, it's terrible, but after missing Friday due to the RedState upgrade, I feel behind tonight and so am just going to have to speed through some of this tonight.
Ah, the ARRA, aka the Porkulus. Picking Internet winners and losers in Colorado, and probably nationwide in many "little" stories the national media chooses not to pick up.
That, combined with the final, eventual word that the FCC is looking at a national Internet tax, is why we must all be aware, and make the country aware, that a vote for Barack Obama, and only a vote for the President, is a vote for greater government and less liberty online.
Continue reading »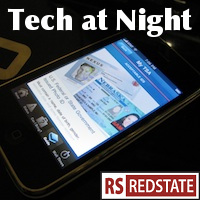 Imagine if we'd banned automobiles because all the old business models that were destroyed by them got government protection. Imagine a government that unfairly killed innovation in order to give well-connected businessmen a leg up on upstart competition. That's what big media outlets are asking for when they come after Dish Network's innovative DVR service. And of course, given the Obama administration's track record of unfairly picking winners and losers, they might get what they want.
Continue reading »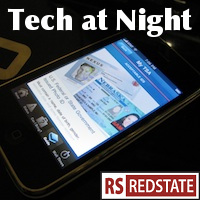 Earlier we covered Microsoft's new Pirate Pay, which I said sounded like a DoS attack against copyright infringers. Others agree and say it may be illegal, which is true. Sure enough, Pirate Bay is under DDoS attack. Has Pirate Pay gone rogue? Cybersecurity and copyright, all in one issue.
Continue reading »