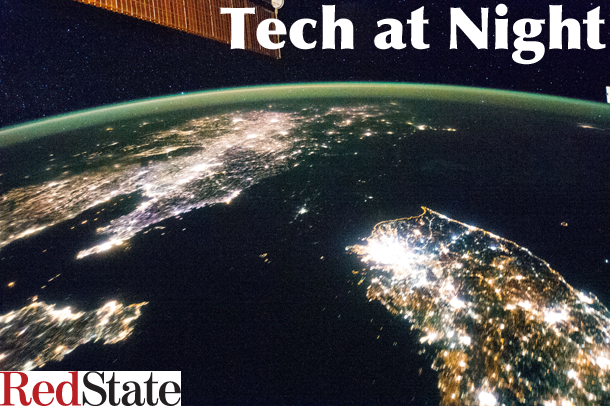 If you want an explanation of the 'Heartbleed' bug in the news, Francis Cianfrocca gives a good explanation in Coffee and Markets. But more important is his point about NSA. He always speaks carefully about that organization, but in his roundabout way he made an excellent point: NSA has a dual mandate. NSA's job is both to break into enemy communications, and to protect our communications. The Heartbleed bug is so devastating that if they knew about it, they'd have to work to protect us from it, before someone else could use it against us. That's how bad it is. There's no way they knew about it a year.
If you don't like that businesses hire lobbyists, shrink government and quit picking winners and losers so they don't have to.
Continue reading »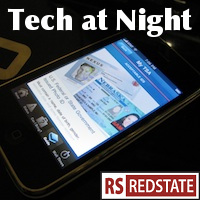 They told us for years that Mitt Romney was a terrible person because of his ties to private equity. Now Julius Genachowski, Obama's first FCC chair is going into private equity, and not a peep from the radicals.
Erick Erickson's already covered all the reasons Peter King should be excluded from polite political society, but I just want to remind as well that Rand Paul's grandstanding isn't all that great. Snowden is an unrepentant criminal and traitor and it's a shame that Paul is just sucking up to his father's crazier fans. I guess he really wants their campaign donations more than he wants his dignity.
Continue reading »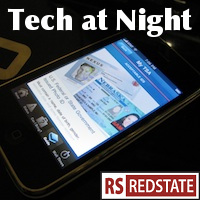 The argument for the ECPA (email warrant law) reform in a nutshell: because a lot of people store important data on other people's servers, we need to tighten warrant laws for that data. I don't buy the necessity, especially with FISA also under attack. If terrorists have data on Google's servers, I want Google to be able to hand over that data. But this idea is popular and I expect it to pass eventually.
I called it: China cut Bitcoin's access to the Chinese banking system, just as the US cut online gambling access to the US banking system (and like the US did after the freezing of Mt. Gox's Dwolla account. Result: Bitcoin prices are tumbling, even if firms like Bank of America can't assume it's going to go away.
I wish it would though, since Bitcoin continues to be a magnet for crime.
Continue reading »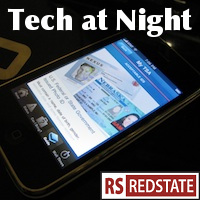 Think the FAA is so great for making a slight loosening of its ridiculous regulations on phones on planes? Think again: The Euros are making us look bad by getting way ahead of us, and allowing full use of LTE at any time.
Anonymous is trying to go to war with America. Cells must start coming out denouncing this behavior I believe, or be considered anti-American and a threat to liberty until proven otherwise. Can we please go back to barring anarchists from the country, and expelling those we find?
Then again, the dope fiends among them are giving us plenty of reason to arrest them as it is through gangs like Silk Road, so… maybe that's redundant.
I know it's likely that the courts will toss out Net Neutrality again, but it still makes me smile to read predictions like that.
Continue reading »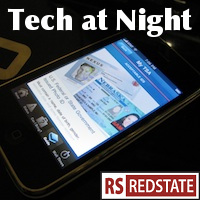 I do apologize if I don't go as in-depth tonight as I should. I think I'm coming down with something.
There goes Pandora. They appear to be giving up on getting their law passed that would give them a sweetheart regulatory deal, stomping on any need they'd have to negotiate in the marketplace. They don't want competition or a marketplace. They want a command economy for music expanded beyond the insane system we already have in place for terrestrial radio. It's good we've defeated their legal aims.
Speaking of picking winners and losers in regulation, here's why they're trying to kill Aereo. Broadcasters and cable companies are feeling threatened by the loss of revenues that are threatened by the push to go back to free terrestrial broadcasts, and we can't let them get away with using government to prop themselves up.
MSNBC commentators don't understand the law, surprise surprise.
Continue reading »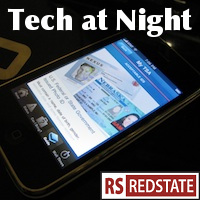 Much like WMATA, I took Veteran's Day half-off. I did the reading but not the writing.
You know how I'm already throwing words like 'anarchoterrorist' around groups like Anonymous? Well now they're siding with Hamas in Gaza against Israel and all doubt is removed. It's amazing that the blood libel exists in some form in the 21st century, but I guess anarchists are just that terrible.
Bitcoin is still a tool for criminals including Silk Road Gangster Ross Ulbricht, who tried to contract a murder to keep his racket going.
Continue reading »