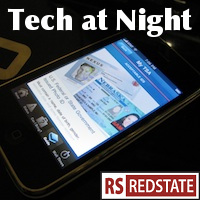 I'm on antihistamines and hoping I'm not getting too sick, so this is going to be less… focused than it usually will be. Hang on.
Let's recap the CISPA situation. Anonymous is proving why we need it (though BGR is delusional for thinking Anonymous was "attacking North Korea" when it hacked Twitter accounts, though BGR does sometimes go gaga for radical propaganda). China is, too. But the administration is opposing CISPA on "privacy" grounds. Hold that thought.
The Obama administration is not opposing and may back government mandates for "wiretapping" Internet communications – that is, government-mandated backdoors into encrypted communications. What was that about privacy, again?
At least Republicans are still serious on the matter, looking at the large scale of thefts and spying going on. Make no mistake: this is aimed at China. In theory it would affect Iran, but we already embargo them, so this affects China.
Continue reading »
We're still at war online, guys. The Chinese are scouting us and even criminal enterprise is under constant attack. And make no mistake DDoS attacks affect not just the target, but the networks surrounding the target, too, so even a criminal racket like Silk Road should have attacks on it stopped, for the health of American networks. And again, the anarchists SWATted a member of Congress, Mike Rogers, to fight for weaker security online.
Yet, The President and Democrats continue to obstruct CISPA, instead of getting the job done. This guy made illegal executive orders on the topic, but as soon as we take good, light-regulatory legislative action, he suddenly wants to slam on the brakes. Shameful.
Continue reading »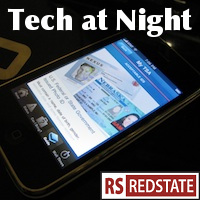 So back on Saturday it came out that CISPA supporters were being threatened, and now today it comes out that Mike Rogers was "SWATted". That is, the Anonymous-tied anarchists tried to kill him by lying to the police about him.
I said recently that the radicals opposed CISPA, and were lying about it by saying it was the new SOPA, because they didn't want American networks to be more secure. Sounds like these criminal, radical gangs really do feel threatened. This is why we must pass a similar bill, and the Senate does the nation a disservice by not doing so.
Continue reading »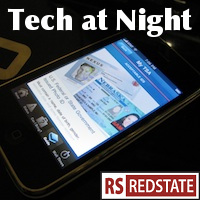 Crime Watch: Lulzsec bigshot gets taken down in Australia, and an Anonymous gang member is on trial for multiple rape at an Occupy event. Bad week for anarchists. Heh.
Democrats tuning their rhetoric for the moment: IMMEDIATE ACTION needed on Do Not Track, even as it's taken YEARS to do anything on outdated ECPA email rules which now may include a warning requirement, and it wasn't even Jay Rockefeller who got off his tail to get that done.
Continue reading »
We're at war online. Iran, North Korea, and Russia are the sources of sustained attacks on our government and our economy. They steal from us, they disrupt our operations, and they're no better than the pirates of old. On the sea, such attacks would eventually mean war, but on the Internet they get a pass.
Individuals do tend to get nabbed after the fact, as they build massive botnets for credit card fraud and Bitcoin mining, but it's not enough to sit back passively and wait to get attacked before doing anything.
We need to be proactive, and that means putting together all the information we can about attacks past, present, and future. We need to be able to deal with attacks before the spin up fully. We need to pass along warnings before it's too late. And that means we need legislation to prevent trial lawyers from making a mess of all of this. So that's why it's time to pass CISPA.
Continue reading »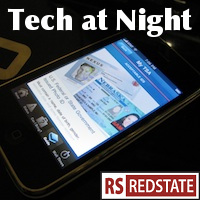 Some legislative action still ongoing: the Senate looking to fix the ECPA, an email search law that was written to the technology of the time, and now defies the expectations of its framers.
I was told Amazon and eBay would like the sales tax compact, but eBay is coming out against it, spamming its users. But the Senate continues to support it.
Continue reading »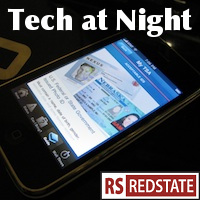 So yes, CISPA passed the House. Unsurprisingly, Anonymous isn't happy, what when as things stand Lulzsec already is getting hammered. Greater information sharing is a threat to online anarchists, as well as foreign private and state actors.
The bill now goes to the Senate, where Jay Rockefeller may stall on an ego-driven separate bill. I think the bill's a good idea. It's not perfect, but not all of the criticisms floating around are correct. In particular, SOPA is a red herring, and totally unrelated. CISPA is about information sharing, not regulation.
Continue reading »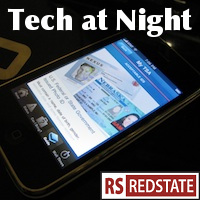 Here we go again. The Weekend-at-Bernies-ificatoin of Aaron Swartz continues. He made an example of himself to become an anti-copyright martyr, and now we're supposed to degrade property rights online to give him his way anyway. Pass.
Computer Fraud and Abuse is a problem, but foreign threats are an issue, too. That's why we also need to pass CISPA which started off as the low-regulatory, small-government alternative to the Democrat power grab, if you recall. Funny how the so-called libertarians only rally agains the GOP proposal, and stayed silent against Lieberman-Collins last time.
Continue reading »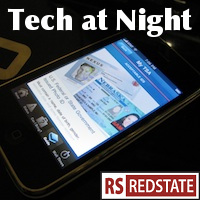 I can't agree with Jerry Brito on cybersecurity legisiation. That the President did the wrong thing, the wrong way, doesn't mean we don't need the right thing done the right way. It's time we stopped playing blame the victim.
How about more Free Press? Mike Wendy thinks they need to man up, a fair point. Instead of trying to silence opponents, debate. Then Jonathan Lee makes another great point: Free Press trying to silent AT&T isn't exactly advocacy for a free press, is it?
Continue reading »