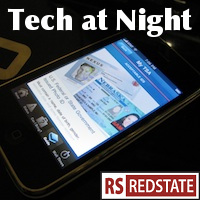 I'd have signed a letter against IRFA, the Pandora-backed regulatory bailout.
Government is trying to give advice on security online, including advice on how to deal with breakins. Information exchange is truly a proper cybersecurity role for government. Also important is prosecuting private offenders, and dealing with state offenders.
Though it gets tricky when state offenders include firms selling goods while pretending to be private firms, such as Chinese firms like Lenovo or Huawei.
ECPA reform is being held in the Senate. Leaky Leahy says it's a Republican doing it. I wonder who? Lindsey Graham? John McCain? I'm not entirely convinced that the bill is necessary, but I don't think it's a particularly idea as long as we preserve something along the lines of FISA.
If you really want your email to be private, don't have it all run through Google.
Turns out Snowden's final decision to pledge allegiance to United Russia has encouraged a child pornographer in Ireland to follow suit.
Continue reading »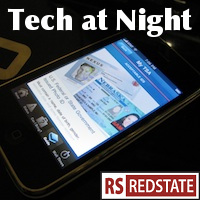 Oh man, I forgot to finish this Friday night. Oops.
Funny how Google says they can't fix Googlebombs when the fact is, Google is constantly improving its search algorithms. After all, the Bush-era Googlebombs of WhiteHouse.gov disappeared pretty quick after Obama was elected.
Stuff like this is why I don't expect Google's regulatory problems to go away in the event of a Romney win. Google has left its systems open (Blogger, Search, Youtube) for the left to abuse the right, and has been slow to react. It's going to be very easy for the left wing of the GOP to get talked into expanding government to come after them, unfortunately.
Continue reading »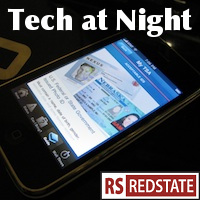 Remember the Google Wi-Spy Street View scandal? A seemingly-harmless survey of the country turned into a massive snooping operation, and the FTC smacked them for over 20 million dollars. Well, not only is FCC now wasting money with a survey of Internet speeds, but it turns out that the FCC program runs the risk of warrantless snooping of its own!
We need strong, reformist regulators to be appointed in the next administration to stop stuff like this.
Continue reading »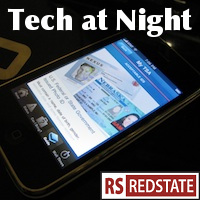 So, more cybersecurity. The government is starting to recognize state actors online, which makes sense given that enemies like Iran aren't shy about it. That's good. Recognizing fact is a prerequisite to making good policy.
But I think trying to dictate to private business is the wrong idea. Huawei and ZTE may be organs of the People's Liberation Army, which would make it a good reason never to have government buy from Huawei, and possibly even to restrict government contractors from using Huawei hardware when fulfilling government contracts. But anything beyond that just grows government in ways that possibly harm us.
If Huawei is breaking the law then we need to put people in jail. If we can show that the Chinese government is attacking us, we need to address the problem at the source, rather than cut a couple vines of kudzu. Expanding government against a couple of businesses is not necessary when we have laws already on the books, and not sufficient when the problem is a state actor.
Continue reading »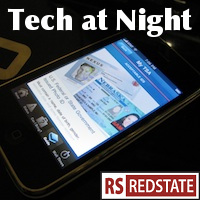 And now I really push the definition of Tech at Night, starting to write this at 2am. I'd originally planned to skip tonight's edition, and instead just sleep. But I woke up, and sleep isn't returning anytime soon, so let's make the rounds of tech and policy.
Some Democrats still haven't learned the lesson of the PCCC. The far left alternative to the DCCC published a Net Neutrality pledge for Democrats to sign. Every Democrat who signed it lost in November. Yet some Democrats continue to press that extremist agenda. It shows just how of touch Harry Reid's Senate really is.
Possibly more importantly, the drive for the Internet Tax (which again, they call Universal Service Fund reform) continues from the left. The New York Times came out for it, and a group called Consumer Federation of America is even targeting Netflix specifically for an Internet tax. Watch out.
Continue reading »