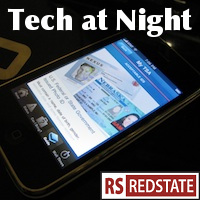 Oh man, I forgot to finish this Friday night. Oops.
Funny how Google says they can't fix Googlebombs when the fact is, Google is constantly improving its search algorithms. After all, the Bush-era Googlebombs of WhiteHouse.gov disappeared pretty quick after Obama was elected.
Stuff like this is why I don't expect Google's regulatory problems to go away in the event of a Romney win. Google has left its systems open (Blogger, Search, Youtube) for the left to abuse the right, and has been slow to react. It's going to be very easy for the left wing of the GOP to get talked into expanding government to come after them, unfortunately.
Continue reading »