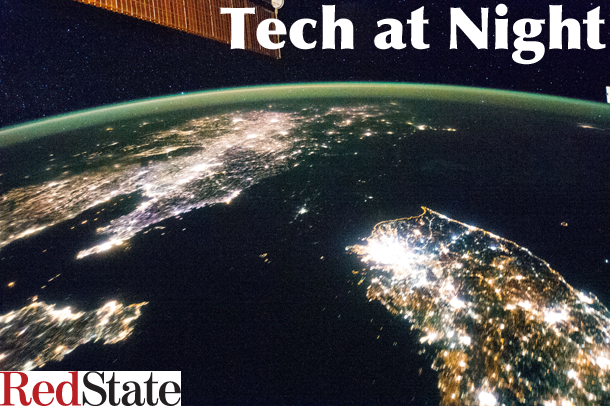 Sometimes the cronys win, sometimes the cronys lose. They're reportedly winning on STELA, the bill that scared entrenched, well-connected TV broadcasters because it as going to make them compete for cable dollars in a way that they never have had to in 70s-era winners-and-losers regulations. It's still likely a good bill, but just not the pro-market bill it could have been.
The good news is the cronys are reportedly losing in Colorado, as entrenched taxi services are feeling the threat from new, innovative competitors. Let the customers decide, not government.
Continue reading »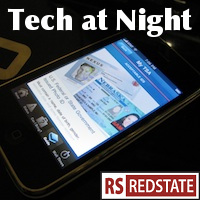 Apparently Kim Dotcom is already tired of living as a fugitive in New Zealand. Tired of laying about, risking capsizing an island, he's quitting the new Mega to focus on his defense.
Meanwhile, it's unfortunate that this anarchist was allowed in the country. Let's just bar him from the United States, please?
The latest problem with Net Neutrality? It tramples over the Bill of Rights. Opposing the FCC's power grab is the position in favor of civil liberties.
Continue reading »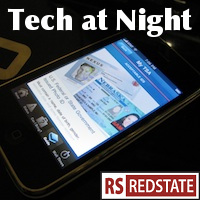 It's technically Tuesday morning on the east coast, not Monday night, as I write this. So, happy Election Day. Remember to Vote. Vote, and get five friends and family members to vote.
So, let's remember that the Obama administration is still pushing its scheme to solve cybersecurity by expanding government. Now, experts in the field are scoffing at the word 'solve' there, but think about it: They're telling us that we'll have a 'Cyber Pearl Harbor" if we don't pass their bill/accept their Executive Order. That implies that with the bill, the danger is gone. So they're entirely unrealistic about this.
Meanwhile, what are they actually doing with their current tools? The Russians are on the move, Anonymous still has functioning elements. At least Canada may be seeing a way forward.
Continue reading »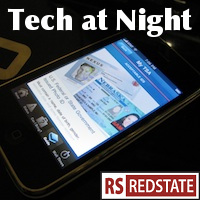 Remember the Google Wi-Spy Street View scandal? A seemingly-harmless survey of the country turned into a massive snooping operation, and the FTC smacked them for over 20 million dollars. Well, not only is FCC now wasting money with a survey of Internet speeds, but it turns out that the FCC program runs the risk of warrantless snooping of its own!
We need strong, reformist regulators to be appointed in the next administration to stop stuff like this.
Continue reading »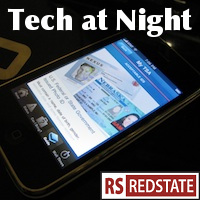 There's a lot of fear going around about ACTA, the Anti-Counterfeiting Trade Agreement, a plurilateral agreement under the WTO between the US, the EU, Canada, Australia, New Zealand, Singapore, Japan, South Korea, and Morocco. Some of the fears look real, some don't. For example, even though it was negotiated in secret, the text is easily available.
Another false complaint is that it's another SOPA, when in fact such a claim misses the point. SOPA was a bad bill, as it turned out to be a censorship bill that defied due process, but the intent was to fight the problem of free riding on copyright and trademark. Crossing international boundaries has been a cheap and easy way to cash in on another country's copyright and trademark laws without having to abide by them. SOPA tried to fix that in a crude, rude, and ineffective way. ACTA has more options, and doesn't have to resort to censorship, necessarily.
I've just read the treaty. I don't really see a problem. Even if infringement isn't ruining the movies and music, trademark and copyright are Constitutional concepts worthy of protection. That's why some of the anti-SOPA leaders are promoting their own bill.
The pro-liberty position is not one of anarchy. It's time to get reasonable protections in place. Maybe I missed something, and ACTA is a problem. But the best argument I see against ACTA is that it only includes a few countries, and not those best known for infringement (such as China, either China in fact). ACTA may yet be harmless but ineffective, as opposed to SOPA being harmful and ineffective.
Continue reading »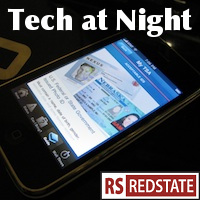 Hello everyone! I hope people have plants to get out to Charleston this weekend for the third annual Gathering. I will be there, which is why there will be no Tech at Night on Friday.
Having also missed Monday due to Gathering preparations, I have much to cover tonight. I'll start with a wrap up of everyone's favorite online terrorist group, Anonymous. I don't use that term lightly, terrorist. But any group that conspires to put law enforcement lives on the line to push an "activist" agenda is a terrorist group.
Again we find Anonymous's own insecurity as Syria slammed AnonPlus. That of course does not bode well for Anonymous's protecting itself from further legal action. Which is not good for when they announce plans to hit Facebook. FrogMarch!
Continue reading »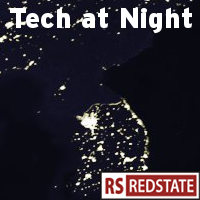 Tonight, we start with a longer note that requires some setup, so bear with me as I break from the usual format for a moment.
–––
The FCC's attempt to reclassify broadband as if it were a telephone service had already encountered opposition from a strong, bipartisan majority of Congress – not to mention usually Democratic allies like the AFL-CIO, CWA, IBEW, LULAC, MMTC, NAACP, Urban League and Sierra Club.
It is increasingly becoming a question of whether the FCC really wants to pick a Title II fight in the Courts, another with Democratic coalition members and yet another with Congress. That kind of path has the potential to be lose-lose-lose for the FCC and for Democrats.
But another story that emerged last week may be the most interesting fight of all.
Continue reading »