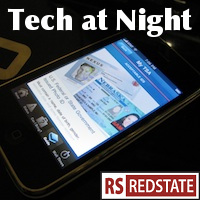 Continue reading »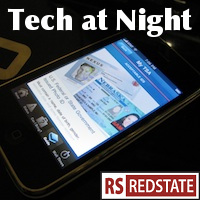 Surprise:Obama's cybersecurity plans don't actually fix anything, they just expand government. And yet the administration shamelessly attempts to use the crisis of storm Sandy to try to achieve this end.
At this point the administration's cybersecurity efforts are as delusional and straw-grasping as its global warming efforts. Though what's sad is that unlike global warming, there actually is a kernel of truth there that we as a nation could be acting on, but Obama is distracting us with his attempts to expand government.
Continue reading »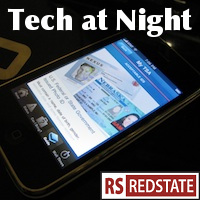 Hello everyone! I hope people have plants to get out to Charleston this weekend for the third annual Gathering. I will be there, which is why there will be no Tech at Night on Friday.
Having also missed Monday due to Gathering preparations, I have much to cover tonight. I'll start with a wrap up of everyone's favorite online terrorist group, Anonymous. I don't use that term lightly, terrorist. But any group that conspires to put law enforcement lives on the line to push an "activist" agenda is a terrorist group.
Again we find Anonymous's own insecurity as Syria slammed AnonPlus. That of course does not bode well for Anonymous's protecting itself from further legal action. Which is not good for when they announce plans to hit Facebook. FrogMarch!
Continue reading »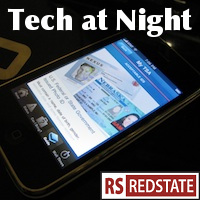 Long week on my end, but thankfully it's over as soon as I'm done writing this. But the top story is danger at the FCC. The regulator is still threatening to overstep its bounds and circumvent the Telecommunications Act, which strictly limits the amount of power the FCC has over Information Services. So now they want to redefine high-speed Internet access as something new and different they're calling BIAS, and then regulate the daylights out of it. This is bad stuff and must be watched. Read the whole article if you'd like to know more.
I am so glad DC Republicans are so strong on the problem's surrounding Obama administration's regulatory excesses and the talk is moving to full-on regulatory reform.
Continue reading »