I meant to post over the weekend, but with RedState so active for Easter, I decided just to cancel the Friday Tech.
Hey folks, here's more evidence: Population density matters for Internet speeds. Wealth also matters. Those who don't adjust for these factors, and tell you US Internet speeds are slow or bad, are selling something. Usually government.
And yes, it's still a problem that the Obama administration isn't doing enough to oppose global Internet regulation through the ITU. Some say the administration was duped, but I think they just don't oppose global regulation and governance. Obama wants to bow to foreign countries by letting global tyrants hijack the Internet from the free peoples of the world.
Continue reading »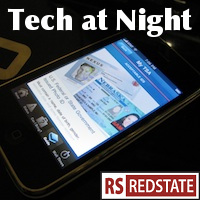 Long week on my end, but thankfully it's over as soon as I'm done writing this. But the top story is danger at the FCC. The regulator is still threatening to overstep its bounds and circumvent the Telecommunications Act, which strictly limits the amount of power the FCC has over Information Services. So now they want to redefine high-speed Internet access as something new and different they're calling BIAS, and then regulate the daylights out of it. This is bad stuff and must be watched. Read the whole article if you'd like to know more.
I am so glad DC Republicans are so strong on the problem's surrounding Obama administration's regulatory excesses and the talk is moving to full-on regulatory reform.
Continue reading »