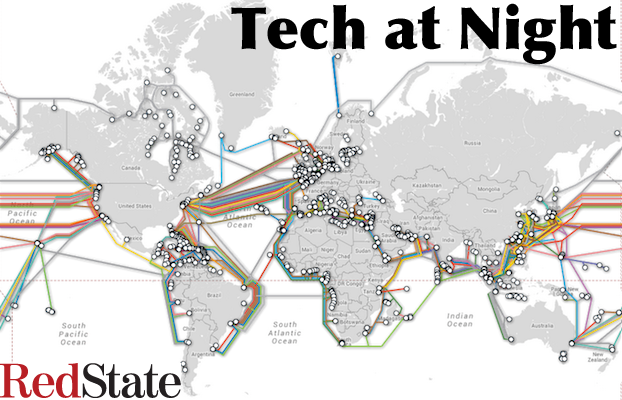 So, online gambling. Right now there are two major pushes going on to get new legislation related to online gambling. Neither is a small government position, and I oppose them both. The current law as it stands isn't bad. It could be better, but either plan out there right now would make things worse.
To summarize, the two plans out there are both masquerading as right-wing positions, however one turns out to be a classic big government picking of winners and losers, and the other is big regulatory government masquerading as libertarianism. We must pass neither.
Continue reading »
Let's imagine a Republican National Convention with no majority nominee on the first ballot. How do we think the first ballot will wind up? There are only so many candidates that are capable of getting enough delegates to stop that, so I expect the delegate count would wind up in the neighborhood of Newt Gingrich 40%, Mitt Romney 40%, Rick Perry 10%, Ron Paul 5%, and scattering votes making up the remaining 5%.
Even in the unlikely scenario that we get no majority, how do stop Mitt Romney (or Newt Gingrich) from finding the votes he needs simply by picking up delegates for whom Romney is a second choice, plus making promises to spend X number of dollars campaigning in selected states this cycle in order to win over party officials from various states? That's a maneuver described to me by a friend as Pawlentying the vote.
Once the convention gets control, the voters lose any say. Though I think such an event is unlikely, it still troubles me that anyone would root for it.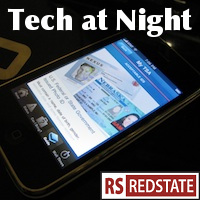 This is one of those weeks when all the important stuff happens at once, and there's much to cover. I'll start with the big national story. As I previously covered, The Eric Holder/Barack Obama Justice Department is coming after AT&T, using its own odd brand of economics to claim that the merger with T-Mobile would make the wireless market less competitive. When in fact, as history has shown with deals like Sprint/Nextel, prices are only going to come down as the market gets more competitive.
But, nonsensical as it is, the Obama administration is pressing on with the same tired thinking that gave us zero net job creation last month, and downward revisions in prior months. So let's sweep around and look at what's going on, what others are saying both about the news and about the prognosis, beyond the Culture of Corruption aspect I already covered.
Continue reading »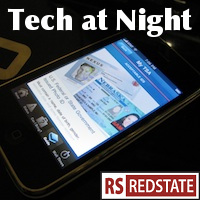 I've been treating Lulzsec, one of the online gangs attacking websites including the CIA's, as an offshoot of 4chan and Anonymous. So I'm not surprised to find out that Lulzsec and Anonymous are joining up to attack the US Government. It's like Hamas and Fatah merging; nobody is surprised. But attacking the government? Handcuffs hurt, boys. It'll be fun when y'all find that out.
It'll be interesting to see if Lulzsec Exposed has a role in making that happen, too.
Sega was hit recently, but the reason I'm linking to the story is to point out how laughably bad CBS's photo for the story was. They show a picture of one old Sega platform (Sega CDX) with the logo of an even older Sega platform (Genesis). Ah, the big time press. Fact checked, peer reviewed, rock-solid. Not like us on the Internet in our robes and sandals.
Continue reading »
State governments are timid beasts. So often the country will refuse to move in a new policy direction unless one state jumps out ahead and acts first. In the past, California was often the dynamic frontrunner. Now, Texas is increasingly the example that other states ought to follow.
When it comes to the Amazon Tax, or the plan to change the tax laws in Texas to punish Amazon for out-competing its competitors, it looked like Texas was ready to lead in the the right direction. Governor Rick Perry vetoed HB 2403, the initial attempt at passing a special Amazon Tax in the state.
But the forces of tax-and-spend politics haven't given up yet. Even as Texas celebrates its first all-funds spending reduction in decades, it seems like some people haven't given up on raising taxes. So, the Amazon tax was re-inserted into SB 1 in the special session.
No matter what bill it's in, a special Internet Sales Tax is a bad idea, and takes Texas in the wrong direction.
Conservative think tanks and activist groups are aligning against the proposal. However the sneaky bit about this second attempt at the new tax is that Governor Perry does not have a line item veto. So it's time to put pressure on the legislature to fix SB 1 for smaller, Constitutional government.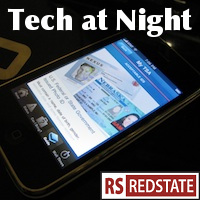 Free Press is getting the heat. It's been exposed through FOIA that the far left front group was secretly coordinating media strategy with people at the FCC, including Commissioner Michael Copps. So when Copps makes a statement about media regulation, Free Press's pet issue, I have to assume they wrote it for him. Media Reform is their code for nationalization of the press, after all.
So now that they're getting exposed, it's almost not surprising that Free Press and their allies at the FCC are getting violent against conservatives and others exposing the truth about them.
Let me interrupt the Free Press update with some great news, though: Spain has made some arrests in connection with the Playstation Network attack I would love for every one of these antisocial online goons to get real jailtime.
Continue reading »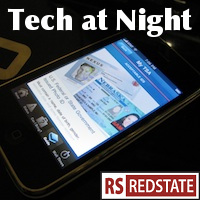 Lots to cover tonight, thanks in part to skipping Monday for Memorial Day. But of course I'll start with my own post on the AT&T/T-Mobile deal, explaining from the ground up why the George Soros/Sprint arguments contradict themselves. Government should get out of the way, especially state governments like California's getting too big for their britches. It'll be better for all of us who buy wireless services.
Speaking of states running amok, here's the bill that tax-and-spend Texans have put the Amazon tax into. Unless I'm mistaken, which is possible since I'm not particularly familiar with Texas inside baseball, SB 1 is being considered in the special session of the legislature. Let's hope Texas can strip that tax out, after Governor Perry already vetoed it once. Texas needs to be America's example of small government. Texans: get loud and back up the Governor! Give the Governor a harrumph!
Continue reading »