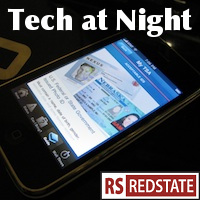 I've been treating Lulzsec, one of the online gangs attacking websites including the CIA's, as an offshoot of 4chan and Anonymous. So I'm not surprised to find out that Lulzsec and Anonymous are joining up to attack the US Government. It's like Hamas and Fatah merging; nobody is surprised. But attacking the government? Handcuffs hurt, boys. It'll be fun when y'all find that out.
It'll be interesting to see if Lulzsec Exposed has a role in making that happen, too.
Sega was hit recently, but the reason I'm linking to the story is to point out how laughably bad CBS's photo for the story was. They show a picture of one old Sega platform (Sega CDX) with the logo of an even older Sega platform (Genesis). Ah, the big time press. Fact checked, peer reviewed, rock-solid. Not like us on the Internet in our robes and sandals.
Continue reading »