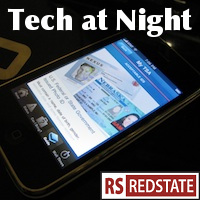 Unnecessary legislation watch: House Democrats (and a Republican) want to meddle in the matter of employer access to Facebook. Sure, a lot of people aren't smart about Facebook, but that's no good reason to expand government here. Let's not micromanage. We just went over this with ECPA.
How can we trust new government regulations of Cybersecurity, Obama-style, when heavily regulated utilities are doing so poorly? That's why we need a light touch, low on regulation, CISPA-style.
Continue reading »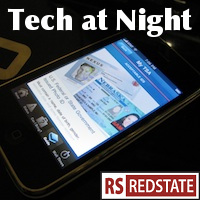 I'm on antihistamines and hoping I'm not getting too sick, so this is going to be less… focused than it usually will be. Hang on.
Let's recap the CISPA situation. Anonymous is proving why we need it (though BGR is delusional for thinking Anonymous was "attacking North Korea" when it hacked Twitter accounts, though BGR does sometimes go gaga for radical propaganda). China is, too. But the administration is opposing CISPA on "privacy" grounds. Hold that thought.
The Obama administration is not opposing and may back government mandates for "wiretapping" Internet communications – that is, government-mandated backdoors into encrypted communications. What was that about privacy, again?
At least Republicans are still serious on the matter, looking at the large scale of thefts and spying going on. Make no mistake: this is aimed at China. In theory it would affect Iran, but we already embargo them, so this affects China.
Continue reading »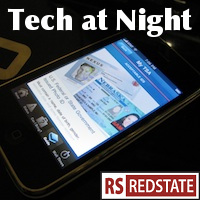 Hey La-Mulanites! I'm Neil, and let's play Tech at Night.
Anyway. Yeah, I took a break, as you may have noticed. It turns out between Christmas, New Year's and the Fiscal Cliff, not much happened for me to cover, anyway! So let's get started.
Two legislative notes: the outmoded video privacy law passed, while the so-called Marketplace Fairness Act is dead in the water. I always said its best chance was President Romney and a Republican Senate, but now that's not happening. Poor Amazon, bargaining with states on the assumption this would happen.
And in case you forgot, a Cybersecurity executive order would be a bad thing, per Marsha Blackburn and Steve Scalise.
Continue reading »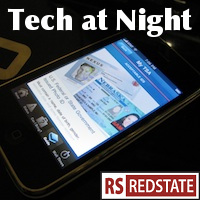 It's funny how the same House Judiciary Committee that took up SOPA is now taking up IRFA, opposed by a growing list of groups including Taxpayers Protection Alliance, ATR, CAGW, and ACU. SOPA of course would have grown government in the name of strengthening copyright. IRFA makes government meddle more in a way that weakens copyright. And not in a good way, either: IRFA would not encourage innovation or content creation. It just favors Internet broadcasters over everyone else.
Also yeah, the RSC paper on Copyright that I backed before it was wrongly pulled, it is not a statement against property rights nor is it against copyright at all. If the side favoring ever-lengthening copyright cannot argue honestly with us, and has to mischaracterize those of us who favor an approach to copyright that balances the interests involved, then that to me suggests a deficiency in their position.
Continue reading »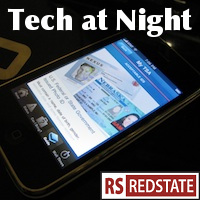 I said earlier this week that I wouldn't comment on the RSC's pulling of the copyright paper until I studied it. Well, I studied it, and they were wrong to pull it. Of course, for saying that, I'm being called some radical opposing the free market.
Meanwhile I'm getting called an ignorant tool of the big media companies because I oppose further market meddling in the form of IRFA.
It's rare that a bill rises in awareness quickly but then dies hard. But by the time I'd even heard about the new Patrick Leahy power grab, this time spying on emails allegedly, he's already given up on it. Score one for small government, at least.
Continue reading »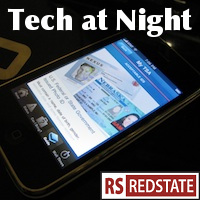 Even the Obama regulators occasionally do things right. It was right for FCC to let the regulation die that forced cable companies to license original content to competitors. Though as The Hill points out, it may have done so out of a fear that the courts would force the issue anyway, not out of any desire to deregulate. Naturally House and Senate Democrats can't abide the least bit of deregulation.
But don't worry, they're still making mistakes, too. They can't free up spectrum until 2015, moving at a snail's pace in a fast moving industry. And FTC's antitrust attacks on Google are ludicrous. The standard for antitrust is high: if I recall correctly you have to show market power, being wielded, in a way that harms customers. I'm not sure that, relative to Microsoft, Apple, and Amazon, that such points can be made at all.
Continue reading »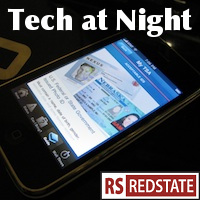 Those nogoodniks online still need to beware, as Internet gangster Josh Schichtel, the creator (or operator, it's hard to tell) of a 72,000 node botnet found out when he got socked with 30 months in prison and a $1,500 in fines.
And speaking of bad guys, Wikileaks, oh wait no, WCITLeaks. These are the good guys, trying to bring transparency to the ITU's shadowy multinational negotiations of communications matters. And they're looking to do more, going from pure leaking to adding policy and advocacy content.
Continue reading »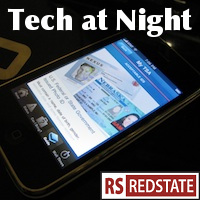 Coordination stops the bad guys online. That's why The Democrats are wrong in their push for a power grab, led by Barack Obama. We just need better information sharing. Pass CISPA or SECURE IT. Not Lieberman-Collins, the former Internet Kill Switch bill.
Continue reading »