Oh, the decisions we make for economics: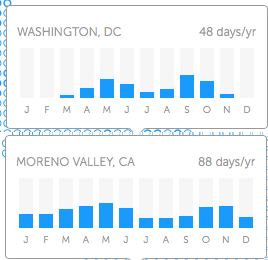 And note that it's actually worse than this: Moreno Valley's down months from June to September are due to a dry heat, which to me is infinitely better than DC/Arlington's frozen winters and less warm but wet summers.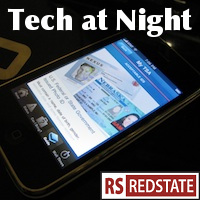 It's funny how the same House Judiciary Committee that took up SOPA is now taking up IRFA, opposed by a growing list of groups including Taxpayers Protection Alliance, ATR, CAGW, and ACU. SOPA of course would have grown government in the name of strengthening copyright. IRFA makes government meddle more in a way that weakens copyright. And not in a good way, either: IRFA would not encourage innovation or content creation. It just favors Internet broadcasters over everyone else.
Also yeah, the RSC paper on Copyright that I backed before it was wrongly pulled, it is not a statement against property rights nor is it against copyright at all. If the side favoring ever-lengthening copyright cannot argue honestly with us, and has to mischaracterize those of us who favor an approach to copyright that balances the interests involved, then that to me suggests a deficiency in their position.
Continue reading »