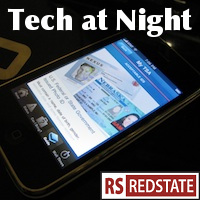 Google employees overwhelmingly preferred Democrats over Republicans in their political giving in 2012, and it shows. Yet another Google employee is hopping over to the Obama administration. This time it's "evangelist" Vint Cerf who's joining the National Science Board, appointed by the President
At some point doesn't somebody become concerned about the appearance of impropriety? Especially when Democrat initiatives like a data cap ban would favor firms like Google over telecoms?
Continue reading »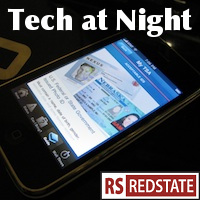 Hey La-Mulanites! I'm Neil, and let's play Tech at Night.
Anyway. Yeah, I took a break, as you may have noticed. It turns out between Christmas, New Year's and the Fiscal Cliff, not much happened for me to cover, anyway! So let's get started.
Two legislative notes: the outmoded video privacy law passed, while the so-called Marketplace Fairness Act is dead in the water. I always said its best chance was President Romney and a Republican Senate, but now that's not happening. Poor Amazon, bargaining with states on the assumption this would happen.
And in case you forgot, a Cybersecurity executive order would be a bad thing, per Marsha Blackburn and Steve Scalise.
Continue reading »