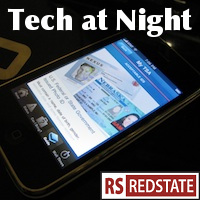 I'm on antihistamines and hoping I'm not getting too sick, so this is going to be less… focused than it usually will be. Hang on.
Let's recap the CISPA situation. Anonymous is proving why we need it (though BGR is delusional for thinking Anonymous was "attacking North Korea" when it hacked Twitter accounts, though BGR does sometimes go gaga for radical propaganda). China is, too. But the administration is opposing CISPA on "privacy" grounds. Hold that thought.
The Obama administration is not opposing and may back government mandates for "wiretapping" Internet communications – that is, government-mandated backdoors into encrypted communications. What was that about privacy, again?
At least Republicans are still serious on the matter, looking at the large scale of thefts and spying going on. Make no mistake: this is aimed at China. In theory it would affect Iran, but we already embargo them, so this affects China.
Continue reading »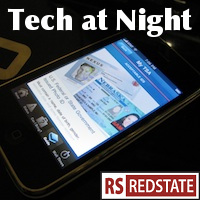 So the left is mad that the President's new pick for Commerce isn't totally in the pocket of the unions, and they're mad the new pick for FCC, Tom Wheeler, isn't a radical socialist like Bernie Sanders. I'm not all that optimistic about either pick though. The President is choosing bundlers for personal loyalty, which means radicalism on his terms, but still radicalism.
This is amazing though, and this is something the radicals will never tell you: more Americans lack access to public water than to broadband Internet. Twice as many, in fact. Government is a failure, compared with private competition.
Continue reading »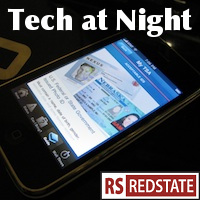 Sorry for the lack of Tech on Friday. I was sick and doing my best to sleep it off. I'm at about 95% now, so let's catch up.
How do I know privacy regulation and legislation are bad ideas? Nobody actually cares. Sure, they talk like they care, but until people start taking proactive steps and act like they're taking it seriously, I know it's just talk. Just like how everyone says they hate Congress, but love their own representation.
So yeah, if you're moaning about Google on your Blogger site, and emailing to your friends about it from your Gmail account, and using Google Maps to get directions to your privacy rally… I don't take you seriously.
Continue reading »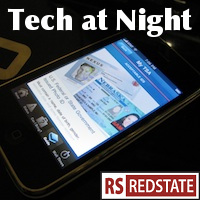 Hey La-Mulanites! I'm Neil, and let's play Tech at Night.
Anyway. Yeah, I took a break, as you may have noticed. It turns out between Christmas, New Year's and the Fiscal Cliff, not much happened for me to cover, anyway! So let's get started.
Two legislative notes: the outmoded video privacy law passed, while the so-called Marketplace Fairness Act is dead in the water. I always said its best chance was President Romney and a Republican Senate, but now that's not happening. Poor Amazon, bargaining with states on the assumption this would happen.
And in case you forgot, a Cybersecurity executive order would be a bad thing, per Marsha Blackburn and Steve Scalise.
Continue reading »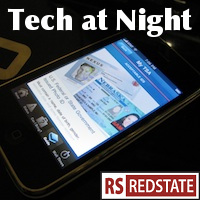 Governors Robert Bentley, Mitch Daniels, Dennis Daugaard, Bill Haslam, Paul LePage, Rick Snyder, and Tom Corbett are part of push for the Marketplace Fairness act. I've come across a July letter to John Boehner, Harry Reid, Mitch McConnell, and Nancy Pelosi. I find it odd they'd do so now, unless they think they have no chance under a potential Republican Congress. Could that be the case? I wonder.
And yes, those are all Republican governors, some of whom were part of the 2010 landslide. It's only Republicans I'm seeing back MFA, not Democrats. Democrats are fine with just passing new taxes or raising old ones. They aren't as hard up to maximize collections of old taxes as Republicans are.
Continue reading »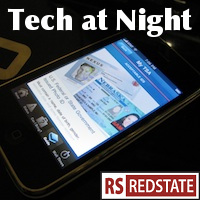 Another quick one tonight. Ah, the joys of there being no Internet crushing legislation or regulation under consideration right now.
Cue the dramatic music: While it's true that both Oracle and Google were paying people online to write for their side (not that I was even offered a penny; I'm thinking it's more because I'm unimportant than that I have some reputation of some sort), Google made the mistake of not complying with a judge's order to reveal who. Uh oh.
Continue reading »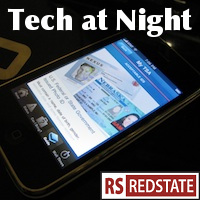 It's easy to see why there's sudden, strong opposition to the Marketplace Fairness Act, as yet another Republican governor, Terry Branstad, backs the bill.
I again state my opposition to the lousy language backing the bill, including "fairness" and "loophole". Yes, that language is being driven by marketplace losers, but both sides of this debate are ponying up cash.
I favor the bill on its merits, not because of who's spending. I'm not even used to seeing Republicans equating business backing of a bill with the bill's wrongness. Democrats? Yes, but not Republicans. I don't think it should be a factor at all. I want to save the sales tax from becoming obsolete, and from having to be replaced by "progressive" taxation, as it probably will, since as people shift from local to national and global, firms not called Amazon still aren't going to have distribution in every state.
Limited government does not mean no government, particularly at the state level. The money's got to come from somewhere. Either we shore up the sales tax or we raise other taxes, all else being equal.
Continue reading »
Please read: A personal appeal to Wikipedia founder Jimmy Wales.
You mad, bro?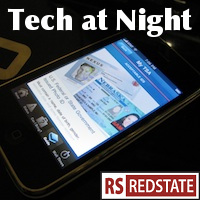 With that business out of the way, back to Tech at Night. I for one am glad that Jon Kyl and Sheldon Whitehouse are having trouble coming up with a compromise. The Lieberman-Collins bill favored by Harry Reid and Barack Obama is terrible and just an awful, huge power grab. We're better off waiting to see if we get a Republican Senate next time to pass something along the lines of CISPA or SECURE IT, than passing bad bill in compromise.
Continue reading »