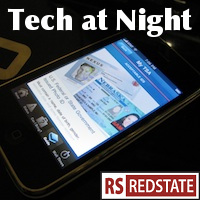 Sorry for the lack of Tech on Friday. I was sick and doing my best to sleep it off. I'm at about 95% now, so let's catch up.
How do I know privacy regulation and legislation are bad ideas? Nobody actually cares. Sure, they talk like they care, but until people start taking proactive steps and act like they're taking it seriously, I know it's just talk. Just like how everyone says they hate Congress, but love their own representation.
So yeah, if you're moaning about Google on your Blogger site, and emailing to your friends about it from your Gmail account, and using Google Maps to get directions to your privacy rally… I don't take you seriously.
Continue reading »