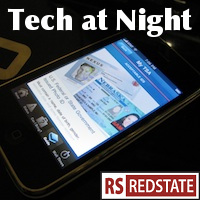 Sorry for missing Tech at Night on Friday. After that near-miss with a cold, I decided to start the weekend a little early that night. But we're back. So with five days of news to catch up on, let's see what we have here.
Here's a reminder of why Net Neutrality was a terrible idea. Making people pay for what they use creates opportunities for innovation. If ESPN wants to negotiate bulk rates for wireless data, let them!
And yet that John McCain would add more regulations. We need less micromanagement of cable, not more.
Continue reading »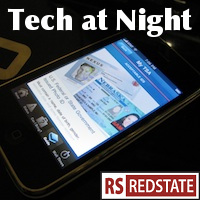 Sorry for the lack of Tech on Friday. I was sick and doing my best to sleep it off. I'm at about 95% now, so let's catch up.
How do I know privacy regulation and legislation are bad ideas? Nobody actually cares. Sure, they talk like they care, but until people start taking proactive steps and act like they're taking it seriously, I know it's just talk. Just like how everyone says they hate Congress, but love their own representation.
So yeah, if you're moaning about Google on your Blogger site, and emailing to your friends about it from your Gmail account, and using Google Maps to get directions to your privacy rally… I don't take you seriously.
Continue reading »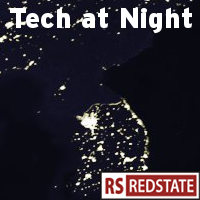 Good evening. Sure, it's technically morning, but when I went to post tonight I realized I had nothing queued up to write about, so I had to make a crash run through my news feeds before I could get started.
But get started we shall tonight with Apple and the Library of Congress. The Library of Congress is apparently entrusted with setting rules for what forms of reverse engineering are allowed under the Digital Millennium Copyright Act, a landmark bill which included (over)broad restrictions on software. In short, the DMCA pretty much bans reverse engineering or circumvention of software or hardware that enforces copyright. Exceptions are given though, and the Library of Congress has announced some more exceptions.
One of them is a doozy: Both major forms of Apple iPhone "jailbreaking" are now expressly legal in this country. It is allowed to circumvent Apple's restrictions to install legitimate software otherwise inaccessible through the App Store. It is also allowed to buy a used iPhone and circumvent the AT&T carrier restriction in it.
In practice this might not mean much, as jailbreaking activity was already strong due to clear legality in other countries from the start. That fact forced Apple to fight jailbreaking technologically, rather than legally. But now the full might of American engineering may be brought to bear on iPhone jailbreaking, and Apple might have a tougher time going forward.
Continue reading »