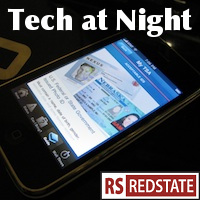 Continue reading »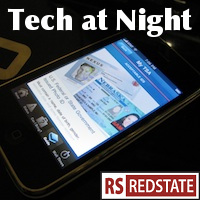 I meant to talk about the cybersecurity bill on Monday as it's a big story. But, it's gotten even bigger since. You see, a broad spectrum of Republicans is coming out against it. Names like Kay Bailey Hutchison, John McCain, Mike Enzi, Saxby Chambliss, Jeff Sessions, and even Lisa Murkowski are against the crazy Rush Harry Reid and the Democrats are putting on the bill pushed by Joe Lieberman, Jay Rockefeller, and Susan Collins.
And they're right to oppose it. The case is overblown, and even if they claim the Internet Kill Switch is gone, it's still a power grab. We're at the point where Dianne Feinstein is a voice of reason, as she promotes voluntary data sharing, a plan Tech at Night has previously supported when also proposed by Dan Lungren in the House. Yeah, seriously. If you know California political history you know how funny it is that Republican Lungren and Democrat Feinstein now have another thing in common. But I think they're both right on this. The way we'll get more secure is to share more data and to prosecute the offenders.
In other major news, the FCC has rejected LightSquared's proposal to build a terrestrial wireless LTE network.
Continue reading »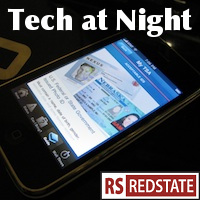 Oh for crying out loud. For all that Washington talks tough about getting Americans access to high speed Internet, the "supercommittee" wants to tax new spectrum licensees. That's just what we need: make it more expensive to build out America's wireless infrastructure in order to pay for the President and his Cabinet to hand out money to their friends and political supporters. Isn't that special? Here's a joint letter against it from a number of industry groups.
Then you've got Dick Blumenthal, Al Franken, and Amy Klobuchar, leading the charge for the Democrat-controlled Senate that hasn't passed a budget in 900 days, but wants to get government involved on what can or can't be called 4G wireless Internet. Great prioritization here.
Spectrum's important, though. Merely having access to a solid Internet connection lets Americans ave lots of money every year. Not just from being able to buy online, but also from gathering information, and simply from being able to stay at home. IIA did the math and American families each can save thousands of dollars a year online. And we're busy regulating, taxing, and harassing firms like Google and AT&T, instead of getting government out of the way of investment. Yes, I'm frustrated.
Continue reading »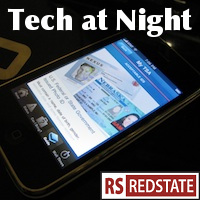 We've lost some battles lately. That's what happens when we let a radical Democrat become President. We let Patrick Leahy's America Invents Act pass, imposing on America a Euro-style patent system that rewards lawyering, not being the first to invent something. We let the FCC pass an illegal Net Neutrality power grab, and that will have to go to court soon.
We're even seeing some nominally Republican-run states get on big government bandwagon against AT&T, sadly joining in the effort by the Obama administration and Sprint Nextel to hinder competition and pad Sprint's bottom line. What are Ohio and Pennsylvania doing there? Come on.
But at least we're on track to get meaningful 4G competition. Some question the firm's ties with the Obama administration, but I welcome progress toward LightSquared launching its network. Unlike Obama and Holder, trying to prop up Sprint, I actually want competition and lower prices.
Continue reading »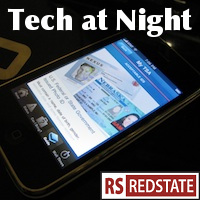 So much going on suddenly this week. Barack Obama and Eric Holder's DoJ has decided to come after AT&T for its plans to merge with T-Mobile, possibly doing the bidding of donors while hindering jobs growth in America as well as nationwide 4G wireless Internet competition. Sprint's not doing much to keep Verizon in check; we need AT&T to have the spectrum needed to do that.
So Holder wants to drive Gibson manufacturing out of the US, and to keep T-Mobile in German hands, and prevent AT&T from bringing jobs back to America. Do I have that right? It's no wonder people rate the Internet and Telephone industries much higher than they rate the government.
Continue reading »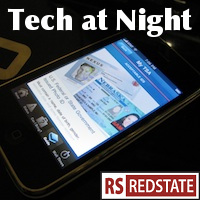 Hello everyone! I hope people have plants to get out to Charleston this weekend for the third annual Gathering. I will be there, which is why there will be no Tech at Night on Friday.
Having also missed Monday due to Gathering preparations, I have much to cover tonight. I'll start with a wrap up of everyone's favorite online terrorist group, Anonymous. I don't use that term lightly, terrorist. But any group that conspires to put law enforcement lives on the line to push an "activist" agenda is a terrorist group.
Again we find Anonymous's own insecurity as Syria slammed AnonPlus. That of course does not bode well for Anonymous's protecting itself from further legal action. Which is not good for when they announce plans to hit Facebook. FrogMarch!
Continue reading »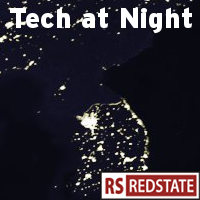 Good evening. It's going to be short tonight, because I don't actually have anything new to say about G—– or F— P—- tonight, as against freedom as they both are.
But I will say this about Net Neutrality: competition from new technology is the way out of any problems we have with the ISP monopolies and duopolies that state and local regulators cram down our throats. It's not theoretical, either: Sprint is deploying 4G WiMAX service over more and more of the country.
Technology, not Net Neutrality regulation, is what we need.
Continue reading »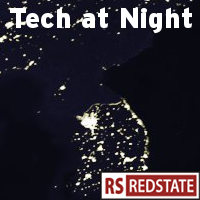 I hide nothing from you: I kicked back this Friday night. I slacked off. Now it's Saturday at 2am and I'm finally getting to this. But, you all read this in the morning anyway so it really doesn't matter much, right? (If I'm wrong I'll surely hear in the comments)
Let's start with a widely reported but badly reported story: DNSSEC. This is a framework for the Domain Name System (the framework for translating from hostnames such as www.redstate.com to IP addresses, which are the actual addresses used on the Internet). The system is akin to SSL for domains. Verisign will manage it for the Commerce Department and create a single "Root Key" which is then used to create certificates for domains, which will then be used to make sure your a domain's DNS records are legitimate.
In my estimation, it's just a big boondoggle for [Verisign] to get more customers. The vast majority of domains won't be able to be secured by it, because Verisign is going to have a monopoly and will charge accordingly. This will only affect big businesses transacting large amounts of money, and they're already secured against DNS-based attacks. If they're smart they are, anyway.
What DNSSEC does that is bad, however, is create a new point of failure for the Internet, because there are 7 key holders which control escrowed access to the root key. If 3 of them lose the keys, the entire system will have to be re-keyed at expense and inconvenience to all, as pointed out by George Ou.
Continue reading »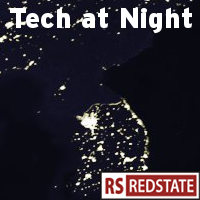 Good evening. Sure, it's technically morning, but when I went to post tonight I realized I had nothing queued up to write about, so I had to make a crash run through my news feeds before I could get started.
But get started we shall tonight with Apple and the Library of Congress. The Library of Congress is apparently entrusted with setting rules for what forms of reverse engineering are allowed under the Digital Millennium Copyright Act, a landmark bill which included (over)broad restrictions on software. In short, the DMCA pretty much bans reverse engineering or circumvention of software or hardware that enforces copyright. Exceptions are given though, and the Library of Congress has announced some more exceptions.
One of them is a doozy: Both major forms of Apple iPhone "jailbreaking" are now expressly legal in this country. It is allowed to circumvent Apple's restrictions to install legitimate software otherwise inaccessible through the App Store. It is also allowed to buy a used iPhone and circumvent the AT&T carrier restriction in it.
In practice this might not mean much, as jailbreaking activity was already strong due to clear legality in other countries from the start. That fact forced Apple to fight jailbreaking technologically, rather than legally. But now the full might of American engineering may be brought to bear on iPhone jailbreaking, and Apple might have a tougher time going forward.
Continue reading »