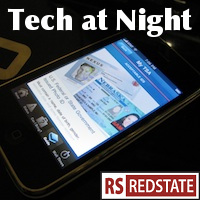 Oh for crying out loud. For all that Washington talks tough about getting Americans access to high speed Internet, the "supercommittee" wants to tax new spectrum licensees. That's just what we need: make it more expensive to build out America's wireless infrastructure in order to pay for the President and his Cabinet to hand out money to their friends and political supporters. Isn't that special? Here's a joint letter against it from a number of industry groups.
Then you've got Dick Blumenthal, Al Franken, and Amy Klobuchar, leading the charge for the Democrat-controlled Senate that hasn't passed a budget in 900 days, but wants to get government involved on what can or can't be called 4G wireless Internet. Great prioritization here.
Spectrum's important, though. Merely having access to a solid Internet connection lets Americans ave lots of money every year. Not just from being able to buy online, but also from gathering information, and simply from being able to stay at home. IIA did the math and American families each can save thousands of dollars a year online. And we're busy regulating, taxing, and harassing firms like Google and AT&T, instead of getting government out of the way of investment. Yes, I'm frustrated.
Continue reading »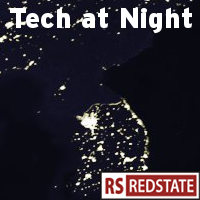 I hide nothing from you: I kicked back this Friday night. I slacked off. Now it's Saturday at 2am and I'm finally getting to this. But, you all read this in the morning anyway so it really doesn't matter much, right? (If I'm wrong I'll surely hear in the comments)
Let's start with a widely reported but badly reported story: DNSSEC. This is a framework for the Domain Name System (the framework for translating from hostnames such as www.redstate.com to IP addresses, which are the actual addresses used on the Internet). The system is akin to SSL for domains. Verisign will manage it for the Commerce Department and create a single "Root Key" which is then used to create certificates for domains, which will then be used to make sure your a domain's DNS records are legitimate.
In my estimation, it's just a big boondoggle for [Verisign] to get more customers. The vast majority of domains won't be able to be secured by it, because Verisign is going to have a monopoly and will charge accordingly. This will only affect big businesses transacting large amounts of money, and they're already secured against DNS-based attacks. If they're smart they are, anyway.
What DNSSEC does that is bad, however, is create a new point of failure for the Internet, because there are 7 key holders which control escrowed access to the root key. If 3 of them lose the keys, the entire system will have to be re-keyed at expense and inconvenience to all, as pointed out by George Ou.
Continue reading »