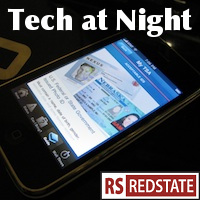 Yes, we beat SOPA, but the problem of foreign infringers is still around. And we're not just talking about online copyright infringement, either. Copies of clothing, purses, gadgets, you name it: foreign free riders are a problem. It's an important tradeoff to find, so an open process for the Darrell Issa OPEN Act is a good one. A slow, consensus-based approach is also smart, so I'm glad consensus is what Eric Cantor and John Boehner are demanding from a bill on this topic.
The alternative is picking winners and losers. That's not good for government to do, even if it's been a problem for a long time, to the annoyance of Frédéric Bastiat.
Continue reading »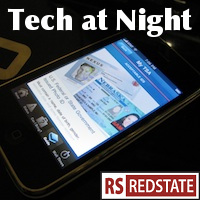 Anonymous is starting to lose more than it wins. As I already mentioned on Wednesday, the FBI is racking up names to arrest, and moving on them. Anonymous responded by claiming to have broken into NATO systems. The world responded by trashing Anonymous's AnonPlus website. Of course, when they're in jail, that won't matter much, but it's fun to see.
Good news: Early polling suggests a slight lead for the referendum to repeal the California Amazon/Internet Sales Tax.
Continue reading »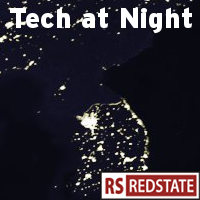 I hide nothing from you: I kicked back this Friday night. I slacked off. Now it's Saturday at 2am and I'm finally getting to this. But, you all read this in the morning anyway so it really doesn't matter much, right? (If I'm wrong I'll surely hear in the comments)
Let's start with a widely reported but badly reported story: DNSSEC. This is a framework for the Domain Name System (the framework for translating from hostnames such as www.redstate.com to IP addresses, which are the actual addresses used on the Internet). The system is akin to SSL for domains. Verisign will manage it for the Commerce Department and create a single "Root Key" which is then used to create certificates for domains, which will then be used to make sure your a domain's DNS records are legitimate.
In my estimation, it's just a big boondoggle for [Verisign] to get more customers. The vast majority of domains won't be able to be secured by it, because Verisign is going to have a monopoly and will charge accordingly. This will only affect big businesses transacting large amounts of money, and they're already secured against DNS-based attacks. If they're smart they are, anyway.
What DNSSEC does that is bad, however, is create a new point of failure for the Internet, because there are 7 key holders which control escrowed access to the root key. If 3 of them lose the keys, the entire system will have to be re-keyed at expense and inconvenience to all, as pointed out by George Ou.
Continue reading »