Lieberman-Collins is in trouble! There is apparently some misinformation going around. I've seen people claiming that gun control is in the bill, when it's just an amendment possibly to be added, along with an anti-Obamacare amendment going around. Further, The Hill posted and pulled a story saying Harry Reid postponed the Cybersecurity Act.
But it looks like I was right to respect Republican attempts to modify the bill, because it's going as it should, according to reports.
Continue reading »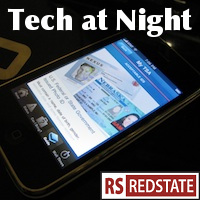 Good news? I had a great Pastrami Burger tonight from a place called The Hat. Seriously: the pastrami itself is great, and I'll probably go for the Pastrami Dip next time. Bad news? It was a busy evening and now I'm tired. The good news that wins out? Not much to cover tonight, so let's go.
In France it's illegal to give away free maps. Yes, Google is reportedly having to pay €500,000 because a French cartographer didn't like the competition. Insane.
Reminds me of one of the times Rick Santorum made a point to stand up for big government: when he tried to get government out of the business of providing "free" taxpayer-funded competition to private weather services.
Of course, Google's free services are under fire in the US, too, so we can't get too smug yet.
The push for a sales tax compact marches on. I still say it needs more safeguards against ever-higher taxes, double taxes, a national sales tax, and other forms of expansion.
And yes, Republican FCC reform plans are pro-growth by checking the runaway FCC.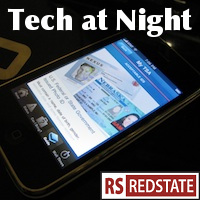 There's a new story developing. I've touched on it now and then, but the pieces are coming together. The FCC temporarily blocked the AT&T/Qualcomm deal to let AT&T buy spectrum using the excuse that they wanted to evaluate it together with the AT&T/T-Mobile deal. Well, the latter deal has been withdrawn from the FCC, so now what's the hold up?
It turns out that the Obama FCC under Julius Genachowski is looking to change the rules of the game. Genachowski wants to make it harder to for firms to pick up the spectrum they need to serve an ever-growing demand for wireless Internet. He and the FCC are calling it a change to the "spectrum screen."
Why the timing? Well, it turns out that Democrat commissioner Michael Copps, despite being an ardent supporter of the radical George Soros-driven Media Reform agenda, has spoken out against changing the rules midstream. but it may not matter, as he's quitting, and his replacement is going through the confirmation process right now in the Senate. Though that replacement may be delayed as Chuck Grassley fights for transparency in the FCC, there are no other obstacles to confirmation foreseen.
So while Copps has made a due process argument against what Genachowski is doing, Genachowski may be counting on Copps's departure to prevent that from being an issue. With him gone, the Chairman will apparently be free to do what he wants, declaring what the rules will be anytime he wants, picking one set of rules for one company, and another set of rules for another, with nothing to stop him.
Chuck Grassley is fighting for transparency with respect to the FCC and LightSquared. The House Energy and Commerce committee is looking into FCC's Spectrum Screen treatment. Even FCC Democrats are having to speak up. The FCC is completely out of control, and it's taking all we've got in the Congress just to try to keep up, and to force the Obama administration to submit to oversight and respect the rule of law.
Continue reading »