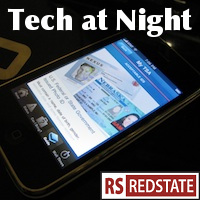 There's a new story developing. I've touched on it now and then, but the pieces are coming together. The FCC temporarily blocked the AT&T/Qualcomm deal to let AT&T buy spectrum using the excuse that they wanted to evaluate it together with the AT&T/T-Mobile deal. Well, the latter deal has been withdrawn from the FCC, so now what's the hold up?
It turns out that the Obama FCC under Julius Genachowski is looking to change the rules of the game. Genachowski wants to make it harder to for firms to pick up the spectrum they need to serve an ever-growing demand for wireless Internet. He and the FCC are calling it a change to the "spectrum screen."
Why the timing? Well, it turns out that Democrat commissioner Michael Copps, despite being an ardent supporter of the radical George Soros-driven Media Reform agenda, has spoken out against changing the rules midstream. but it may not matter, as he's quitting, and his replacement is going through the confirmation process right now in the Senate. Though that replacement may be delayed as Chuck Grassley fights for transparency in the FCC, there are no other obstacles to confirmation foreseen.
So while Copps has made a due process argument against what Genachowski is doing, Genachowski may be counting on Copps's departure to prevent that from being an issue. With him gone, the Chairman will apparently be free to do what he wants, declaring what the rules will be anytime he wants, picking one set of rules for one company, and another set of rules for another, with nothing to stop him.
Chuck Grassley is fighting for transparency with respect to the FCC and LightSquared. The House Energy and Commerce committee is looking into FCC's Spectrum Screen treatment. Even FCC Democrats are having to speak up. The FCC is completely out of control, and it's taking all we've got in the Congress just to try to keep up, and to force the Obama administration to submit to oversight and respect the rule of law.
Continue reading »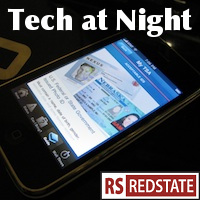 No really, Governor Haslam, you do not want to bring California taxation to Tennessee. Have you seen our unemployment? That's why we just might defeat it at referendum.
PETA people are hijacking phones, sending malicious messages without consent, and running up text message bills. People need to be careful about what they install, but this sort of thing needs to send people to jail, as well. We don't need more laws and regulations, we need more enforcement against the bad guys.
How badly do we not need more laws and regulations? Even the Progressive Policy Institute's Michael Mandel thinks so, calling on the President to lead in the direction of less regulation and pro-growth change.
Continue reading »