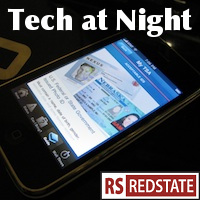 I'm on antihistamines and hoping I'm not getting too sick, so this is going to be less… focused than it usually will be. Hang on.
Let's recap the CISPA situation. Anonymous is proving why we need it (though BGR is delusional for thinking Anonymous was "attacking North Korea" when it hacked Twitter accounts, though BGR does sometimes go gaga for radical propaganda). China is, too. But the administration is opposing CISPA on "privacy" grounds. Hold that thought.
The Obama administration is not opposing and may back government mandates for "wiretapping" Internet communications – that is, government-mandated backdoors into encrypted communications. What was that about privacy, again?
At least Republicans are still serious on the matter, looking at the large scale of thefts and spying going on. Make no mistake: this is aimed at China. In theory it would affect Iran, but we already embargo them, so this affects China.
Continue reading »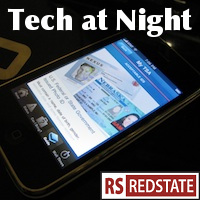 CISPA is still the top issue right now. The new version is getting broad support in industry, it appears. Again: the attacks America faces against our government and industry would be acts of war if done on the high seas, but are continuing consequence-free just because they're online. Francis Cianfrocca points out what is needed: a framework for sharing information about threats. Not massive regulations, which won't help. Not blaming the victim, which will make the bad guys laugh.
In Internet Sales Tax Compact news, Mike Enzi is feeling the heat to defend his bill to his constituents, and is making reasonable arguments for it. "If we don't collect that revenue, they'll have to find a new source." Ding. "This is a states' rights bill and it would require the states to act before anything could happen." Ding. But we shall see if it can pass the House. I do wonder if the terrible "fairness" rhetoric from the big box retailers has poisoned the well.
Continue reading »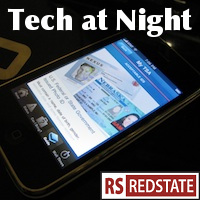 Here we go again. The Weekend-at-Bernies-ificatoin of Aaron Swartz continues. He made an example of himself to become an anti-copyright martyr, and now we're supposed to degrade property rights online to give him his way anyway. Pass.
Computer Fraud and Abuse is a problem, but foreign threats are an issue, too. That's why we also need to pass CISPA which started off as the low-regulatory, small-government alternative to the Democrat power grab, if you recall. Funny how the so-called libertarians only rally agains the GOP proposal, and stayed silent against Lieberman-Collins last time.
Continue reading »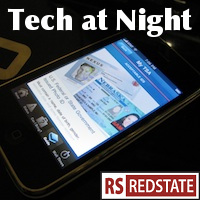 Hey La-Mulanites! I'm Neil, and let's play Tech at Night.
Anyway. Yeah, I took a break, as you may have noticed. It turns out between Christmas, New Year's and the Fiscal Cliff, not much happened for me to cover, anyway! So let's get started.
Two legislative notes: the outmoded video privacy law passed, while the so-called Marketplace Fairness Act is dead in the water. I always said its best chance was President Romney and a Republican Senate, but now that's not happening. Poor Amazon, bargaining with states on the assumption this would happen.
And in case you forgot, a Cybersecurity executive order would be a bad thing, per Marsha Blackburn and Steve Scalise.
Continue reading »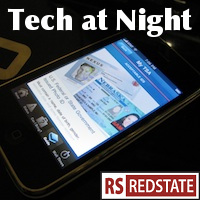 Hello all. I was without power for 25 hours after Sandy, and so I'm a bit behind. So tonight's edition of Tech at Night is going to be put together a bit quickly. Sorry about that. By the way, while obviously a hurricane can take out wireless towers, wireless was vital for keeping me in touch with the world when I was without power at home. It was great. I'm not sure exactly what good FCC monitoring could do though, except to use a crisis to expand the role of the state.
Watch as the administration plays games: on one hand it tries to use Iranian attacks on banks as an excuse to legislate cybersecurity mandates, instead of attacking Iran back, while on the other hand it opposes cybersecurity mandates at the ITU! How about we oppose all cybersecurity mandates, guys?
Continue reading »
Google is a target now. The EU is threatening to do its people a disservice by trying to fight Google innovation as hard as they fight Microsoft innovation. Because here's the thing: people who voluntarily use Google software are not at all the same as people who were snooped on by Google Street View vans. They're not victims. They're people choosing to sign their privacy away. The EU, in attacking Google, is restricting choice for Europeans.
Meanwhile, in the US, I have to disagree with Scott Cleland on Google's FTC issues. Regular readers know I'm hard on Google when it's warranted: in the Wi Spy mess, and in the Safari hack, I supported regulatory action against the firm. But the antitrust and Search Neutrality disputes are stupid, and are themselves political power grabs. The Obama regulators are themselves political power seekers. Google is not politicizing any process. Obama and his people already did.
Continue reading »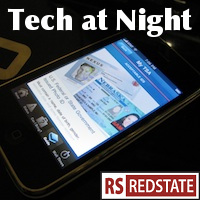 It's Independence Day, which was very nice for me since I kept on resting and feel just about healthy now. No Tech on Monday thanks to my cold that wiped me out since Sunday.
Unfortunately Google decided today was the day to celebrate a song that, while American, was specifically designed to carry political meaning as well as to reply to the Christian and patriotic God Bless America. Google apparently can't even do Independence Day right.
But, Google does drive economic growth, which is why we need to keep a light regulatory touch with them. I just wish they'd realize that when they pushed for Net Neutrality, they were pushing for heavy regulation of firms that also drive economic growth.
Continue reading »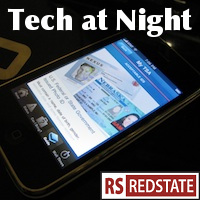 Gotta love it when Tech at Night is declared because Comcast, despite telling me they'd auto-bill my card, choose not to do the auto-bill and instead just shuts off my Internet out of the blue. Lovely. So anyway, I'm unfortunately now low on time to create lengthy narratives, so we'll do what we can.
So, Steve Scalise, a rising tech star in the House, is at it again. HR 3310 passed I believe through suspension, and now it's up to the Senate to move on the bill. It's a simple, but effective concept: Take 8 separate reports the FCC is currently making, and turn it into one report. Efficiency and transparency rolled into one.
Continue reading »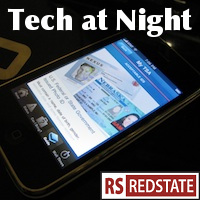 As Labor Day winds up out here, we have a brief Tech at Night tonight. Something to watch: Eric Schmidt is downplaying talk of Google wanting Motorola's phone patents after Larry Page pretty much said the opposite. Who's in charge here?
HP sues its own partner over its own idea. Who's in charge there?
A Dutch court only found Samsung phones, not tablets, to infringe on Apple's IP. A German court still disagrees, and is blocking two Galaxy Tab models. Who's in charge of the EU?
New speculation is out that Barack Obama and Eric Holder are suing AT&T as an attempt to strongarm the company into a weaker negotiating position with the government. We need to show this administration the people are in charge, not the state.