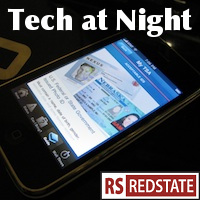 Sometimes you just know somebody needs primaried. Wednesday I learned of a member of Congress who's clearly only in the House because daddy was in the House before him, and he's using the influence he has out a personal sense of entitlement. That's clearly why Bill Shuster wants to ban phones on planes, despite both the OBama FCC and FAA thinking it's a good idea to let the market decide this. Shuster was first elected in 2001. He needs a refresher on what happened in 2001, that would make us consider why passengers on planes may want that option, and why we should let Mister Market figure it out, instead of a blanket ban.
Look we get it, he's big important man and he flies on planes often, and so he wants to order the airlines to do what he wants, because that's what he thinks the perk of being the son of a Congressman is. But that's why we need to defeat his bill, and defeat him in the primary.
Continue reading »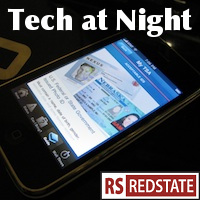 Marsha Blackburn says the White House just isn't credible on privacy. Is she right? Probably. I also think people really don't care about privacy. Note the lack of an exodus from Google services even now.
I agree that it's a very smart idea for FCC to eliminate rules that no longer make sense. Having a law, as opposed to the free market, ban phone use on planes, is a pointless power grab. We must defeat all GOP attempts to pass these laws which would have silenced 9/11 victims on the planes. I'd even suggest both Bill Shuster and Lamar Alexander need primary opponents, as they are exposing their big-government tendencies over this.
See, this is smart. We shouldn't totally rewrite large bills like the Communications Act. We should implement targeted reform, one step at a time. FCC process reform is surely needed, and can be tackled in a standalone way.
Continue reading »