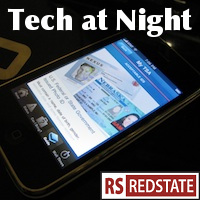 Sometimes you just know somebody needs primaried. Wednesday I learned of a member of Congress who's clearly only in the House because daddy was in the House before him, and he's using the influence he has out a personal sense of entitlement. That's clearly why Bill Shuster wants to ban phones on planes, despite both the OBama FCC and FAA thinking it's a good idea to let the market decide this. Shuster was first elected in 2001. He needs a refresher on what happened in 2001, that would make us consider why passengers on planes may want that option, and why we should let Mister Market figure it out, instead of a blanket ban.
Look we get it, he's big important man and he flies on planes often, and so he wants to order the airlines to do what he wants, because that's what he thinks the perk of being the son of a Congressman is. But that's why we need to defeat his bill, and defeat him in the primary.
Continue reading »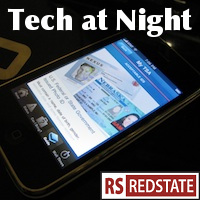 They told us for years that Mitt Romney was a terrible person because of his ties to private equity. Now Julius Genachowski, Obama's first FCC chair is going into private equity, and not a peep from the radicals.
Erick Erickson's already covered all the reasons Peter King should be excluded from polite political society, but I just want to remind as well that Rand Paul's grandstanding isn't all that great. Snowden is an unrepentant criminal and traitor and it's a shame that Paul is just sucking up to his father's crazier fans. I guess he really wants their campaign donations more than he wants his dignity.
Continue reading »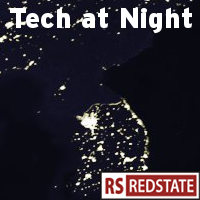 A key story from today centers on John Dingell and his criticism of Chairman Julius Genachowski and the Obama FCC. Hillicon Valley reports that Dingell is criticizing the Commission harshly for failing to justify its Title II Reclassification plans to Deem and Pass Net Neutrality regulation of the Internet, and is telling them to stop and let the Congress do its job. Seriously, this is strong language from Democrat to Democrat:
"Unfortunately, the paucity of substantive responses to my [questions] has served only to substantiate my fear that the commission's proposed path with respect to the regulation of broadband is based on unsound reasoning and an incomplete record, and is thus fraught with legal risk," Dingell said.

He said the commission should instead look to Congress to grant it more power.

"In this way, the Congress and the commission may ensure the establishment of a steadfast legal foundation for an open Internet," Dingell wrote."
The fact is that the Free Press/Google "third way" to Net Neutrality is an illegal power grab online. Support for it is the radical extremist position.
Continue reading »