We're at war online. Iran, North Korea, and Russia are the sources of sustained attacks on our government and our economy. They steal from us, they disrupt our operations, and they're no better than the pirates of old. On the sea, such attacks would eventually mean war, but on the Internet they get a pass.
Individuals do tend to get nabbed after the fact, as they build massive botnets for credit card fraud and Bitcoin mining, but it's not enough to sit back passively and wait to get attacked before doing anything.
We need to be proactive, and that means putting together all the information we can about attacks past, present, and future. We need to be able to deal with attacks before the spin up fully. We need to pass along warnings before it's too late. And that means we need legislation to prevent trial lawyers from making a mess of all of this. So that's why it's time to pass CISPA.
Continue reading »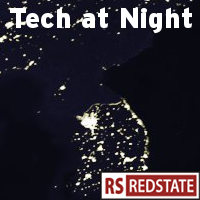 A key story from today centers on John Dingell and his criticism of Chairman Julius Genachowski and the Obama FCC. Hillicon Valley reports that Dingell is criticizing the Commission harshly for failing to justify its Title II Reclassification plans to Deem and Pass Net Neutrality regulation of the Internet, and is telling them to stop and let the Congress do its job. Seriously, this is strong language from Democrat to Democrat:
"Unfortunately, the paucity of substantive responses to my [questions] has served only to substantiate my fear that the commission's proposed path with respect to the regulation of broadband is based on unsound reasoning and an incomplete record, and is thus fraught with legal risk," Dingell said.

He said the commission should instead look to Congress to grant it more power.

"In this way, the Congress and the commission may ensure the establishment of a steadfast legal foundation for an open Internet," Dingell wrote."
The fact is that the Free Press/Google "third way" to Net Neutrality is an illegal power grab online. Support for it is the radical extremist position.
Continue reading »