On April 5, 2013, in General, by Neil Stevens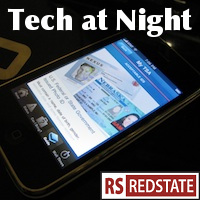 I have a charity event I'm participating in tomorrow (I'm the one doing The Legend of Zelda and Zelda II), and I'd like to have slept for it, so this may be briefer than usual.
Looks like a push for real patent reform is brewing. After the lawyer- but not innovation-friendly America Invents Act was signed by Barack Obama, we've been left with a need to fix the actual problems with the US patent system. the i2Coalition and Google are backing anti-Patent Trolling ideas. There's got to be a way to continue to reward small-time inventors without allowing the fakes to abuse the system.
Do Americans have a duty to diminish the security of their communications to ease government spying? Some seem to think so, as we're reminded of in the flap over Apple's iMessage being more secure in its encryption than government would like. Let me remind you though that any back door that government can exploit, China and Anonymous can, too.
Continue reading »