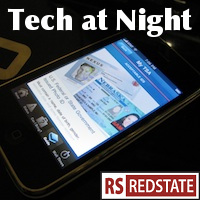 While it's true that cybersecurity can be cover for bad proposals, it is true that foreign organized criminal and state-backed attacks are hitting American government and business interests online every day. They're even stealing large sums of money on a regular basis. This is why we need to address the issue in a serious way. If these attacks were going on at sea, it would be an act of war. Because it's online, nothing happens? Come on.
Amending CISPA in order to try to get it to pass might be a good idea. If anarchists and other left-libs don't like it, then it may yet be a good bill after the changes.
Continue reading »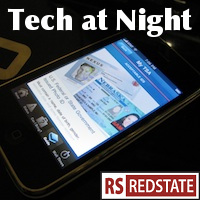 The anti-copyright crusaders are going to try to use this latest DMCA horror story as a reason to eliminate DMCA. I disagree. Of all the DMCA uses that go on in this country, most of them fly under the radar. How many are correct? Probably most. Will mistakes happen? Yup. Are copyright holders overzealous? Yup. Is this reason not to strengthen the system? Yup. But it's not reason to repeal it. It's a tradeoff and a compromise.
Of course, the real motive of the typical Slashdot left-anarchist DMCA critics is to open the Internet to mass copyright infringement on free services like WordPress.com, Youtube, and others. These are the same people who think abusers should be able to go onto MIT's network and abuse MIT's JSTOR access to commit mass, premeditated copyright infringement, and then blame MIT, JSTOR, and the government for the crime.
Continue reading »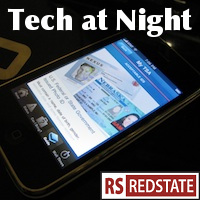 They told me that if I voted for Mitt Romney, that corporations with ties to the President would offshore billions of dollars to avoid paying taxes! Did Obama and Schmidt even feel guilty as Obama said one thing, while working with Google who was doing the opposite?
Because remember: as I've been saying all along, The global Internet regulations the ITU is threatening are in the spirit of the Obama- and Schmidt-backed Internet regulations we've seen the last four years!
And let's be clear: the Obama administration isn't done regulating now that the second term is coming.
Continue reading »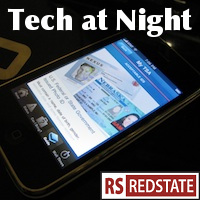 Top story: the FCC is moving forward with spectrum auctions, providing incentives for television stations to auction off their spectrum for wireless Internet use. We could see the auctions completed by the end of 2014.
Everyone admits there's a spectrum crunch, and on the right and left of the FCC they say it's a difficult question of how to transfer spectrum to alleviate it. Greg Walden is right though that this is good "if implemented well." Bruce Mehlman of iia calls it "a terrific start" and that's also true.
Continue reading »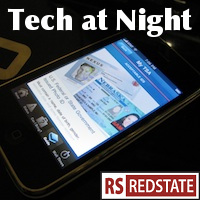 John McCain. Lisa Murkowski. Kay Bailey Hutchison. Saxby Chambliss. Richard Burr. Dan Coats.
No, I'm not listing the centrist wing of the Senate Republicans. I'm listing some of the co-sponsors of SECURE IT, the bill that Senate Republicans have been forced to bring forth because the extremist Cybersecurity bill by Joe Lieberman and Susan Collins just couldn't be bargained with. That's right, John McCain of McCain-Feingold, McCain-Kennedy, and McCain-Lieberman couldn't find a way to negotiate a compromise on this.
It's the right bill to pass. It's since gotten oversight champion Chuck Grassley and TEA Party favorite Ron Johnson on board, among others. It addresses the key security problems we face without giving the proven-incompetent feds any new powers over the Internet. Here's KBH on the bill.
Continue reading »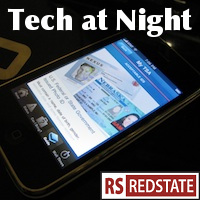 FCC reform advances in the House. Greg Walden's FCC Process Reform Act is a needed bill, so I'm glad that it went from committee to the floor, and took minimal modification in passing. I like that it got an extra poke at FCC being more closed on FOIA requests than even CIA.
Locking in the reforms is important, and CTIA is right in saying we need a "more transparent, predictable regulatory process."
Continue reading »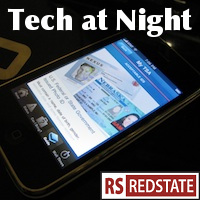 Harry Reid may be on a mad dash to bring the radical Liebmerman/Collins/Rockefeller cybersecurity bill, but a broad spectrum of Republicans continue to fight. Democrats may have toned down its Internet Kill Switch provisions, but still is a massive power grab online, and the new SECURE IT act is a much better idea.
What I absolutely love about SECURE it is that it hits all the key points: It strengthens criminal penalties for breaking into servers. It strengthens criminal penalties for breaking into servers (Yes, I said that twice on purpose because it's that important). It creates private sector information sharing incentives without regulating the private sector at large. It turns inward and gets government to audit its own practices.
These are all the right ideas and none of the wrong ideas. Senator Ron Johnson of Wisconsin is speaking only the common-sense truth when he says "This bill recognizes that industry is at the center of any solution. It's a sensible step forward that allows industry to invest in innovation and job creation rather than compliance. Imposing a costly and bureaucratic regulatory regime is the wrong approach to national security. New regulations will slow down innovation and investment while companies wait years for the government to introduce outdated standards. The regulatory process simply cannot keep up with the rapid pace of technology."
It tells you just how basic and correct this bill is when it has co-sponsorship from such a broad spectrum of the caucus: Ron Johnson as mentioned, John McCain, Kay Bailey Hutchison, Chuck Grassley, Saxby Chambliss, Lisa Murkowski, Dan Coats, and Richard Burr.
Support Ron Johnson and the team. We want this bill passed. The common-sense alternative to the power grab cybersecurity bill.
Continue reading »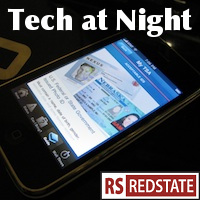 Yup, I'm back. And I have roughly a week's worth of stuff to cover, so let's go.
Top story seems to be that The Obama/Holder Justice Department has no problem with Google's vertical integration takeover of Motorola Mobility. Interesting. I also await word on whether Google will drop all aggressive patent lawsuits, as they claim to use patents only defensively.
Some people never learn. Google and Microsoft support the runaway FCC against Republican attempts to constrain the regulators to using clear, consistent, fair rules for spectrum policy. Sure, I understand that some such as Darrell Issa are unhappy about the unlicensed spectrum restrictions, but my view on this bill is mend it, don't end it. What we do need to end is the ability of the FCC to micromanage industry by managing the FCC in a reasonable and responsible way. Greg Walden's bill should pass in some form.
Continue reading »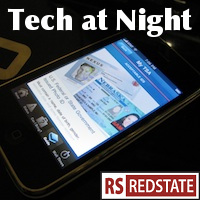 Some are still worried about the Megaupload takedown (including many the Obama got the concept right when he said "It's not right when another country lets our movies, music, and software be pirated." Foreign countries should not be allowed to be free riders on American copyright.
So I'm glad to hear that Patrick Leahy is open to SOPA alternatives such as the Ron Wyden/Darrell Issa OPEN Act. Follow the money. If money can't be made from Americans by selling infringing materials back to Americans, then property rights win the day. And we can achieve that goal without censorship.
Continue reading »