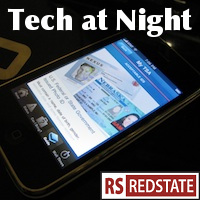 Harry Reid may be on a mad dash to bring the radical Liebmerman/Collins/Rockefeller cybersecurity bill, but a broad spectrum of Republicans continue to fight. Democrats may have toned down its Internet Kill Switch provisions, but still is a massive power grab online, and the new SECURE IT act is a much better idea.
What I absolutely love about SECURE it is that it hits all the key points: It strengthens criminal penalties for breaking into servers. It strengthens criminal penalties for breaking into servers (Yes, I said that twice on purpose because it's that important). It creates private sector information sharing incentives without regulating the private sector at large. It turns inward and gets government to audit its own practices.
These are all the right ideas and none of the wrong ideas. Senator Ron Johnson of Wisconsin is speaking only the common-sense truth when he says "This bill recognizes that industry is at the center of any solution. It's a sensible step forward that allows industry to invest in innovation and job creation rather than compliance. Imposing a costly and bureaucratic regulatory regime is the wrong approach to national security. New regulations will slow down innovation and investment while companies wait years for the government to introduce outdated standards. The regulatory process simply cannot keep up with the rapid pace of technology."
It tells you just how basic and correct this bill is when it has co-sponsorship from such a broad spectrum of the caucus: Ron Johnson as mentioned, John McCain, Kay Bailey Hutchison, Chuck Grassley, Saxby Chambliss, Lisa Murkowski, Dan Coats, and Richard Burr.
Support Ron Johnson and the team. We want this bill passed. The common-sense alternative to the power grab cybersecurity bill.
Continue reading »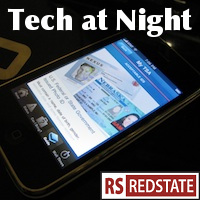 Yup, I'm back. And I have roughly a week's worth of stuff to cover, so let's go.
Top story seems to be that The Obama/Holder Justice Department has no problem with Google's vertical integration takeover of Motorola Mobility. Interesting. I also await word on whether Google will drop all aggressive patent lawsuits, as they claim to use patents only defensively.
Some people never learn. Google and Microsoft support the runaway FCC against Republican attempts to constrain the regulators to using clear, consistent, fair rules for spectrum policy. Sure, I understand that some such as Darrell Issa are unhappy about the unlicensed spectrum restrictions, but my view on this bill is mend it, don't end it. What we do need to end is the ability of the FCC to micromanage industry by managing the FCC in a reasonable and responsible way. Greg Walden's bill should pass in some form.
Continue reading »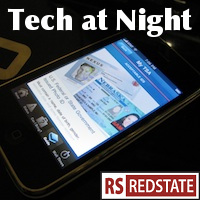 Some are still worried about the Megaupload takedown (including many the Obama got the concept right when he said "It's not right when another country lets our movies, music, and software be pirated." Foreign countries should not be allowed to be free riders on American copyright.
So I'm glad to hear that Patrick Leahy is open to SOPA alternatives such as the Ron Wyden/Darrell Issa OPEN Act. Follow the money. If money can't be made from Americans by selling infringing materials back to Americans, then property rights win the day. And we can achieve that goal without censorship.
Continue reading »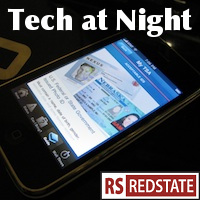 Wireless competition continues to grow, as Cricket edges closer to 4G LTE. I'm losing track of how many 4G providers we're starting to rack up. So yes, the people who tell you smaller and regional carriers are not an acceptable substitute for national carriers? They're selling you something.
That something is an attack on federalism via the Sprint/Soros/Obama/Holder attack on AT&T and the rights of T-Mobile shareholders.
Which is why it's bad news that these coordinated lawsuits are continuing. It's ridiculous: both C Spire and Sprint are in better shape than iPhone-less T-Mobile.
At least there's good news in new and continuing Republican efforts against previous power grabs.
Continue reading »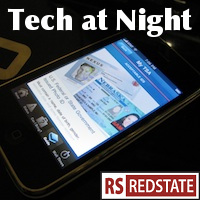 I'd like to start off tonight's edition by saying that I enjoy some of the pushback I've been getting in this Tech at Night series. It's fun when someone comes here, telling me I'm all wet, then ending up admitting they're enamored of the whole Obama regulatory apparatus. It feels good to have my pro-liberty, pro-growth, small-government positions validated like that. So to the multifaceted George Soros astroturf machine I say this: keep it coming.
And of course, one of their key talking points is that wireless competition is in danger. Consider that Radio Shack says you have nine options, and Cellular South, a carrier you might never have heard of, is suing AT&T now, while budding 4G national competitor LightSquared answers accusations it's buying favors from Obama. It's hard to see how the DoJ lawsuit is anything but an attempt to prop up Sprint Nextel, and hard to disagree with T-Mobile thinking its deal with AT&T will proceed on the merits.
Continue reading »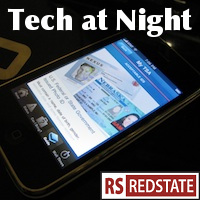 I've been warning for ages that Universal Service Fund reform was coming, and that it would end up as an Internet tax. Well here we go: Plans are afoot. Oddly enough though, people seem fine with the America's Broadband Connectivity Plan, which so far seems to be a plan to redirect funding toward greater Internet access. Free State Foundation is fine with the plans so far. IIA supports it. Greg Walden and Lee Terry are saying positive things.
I still worry that a new tax will spring up here somewhere, but if it doesn't, then maybe we'll dodge a bullet.
Speaking of bullets though, Dick Durbin's trying to fire another one at our already shaky economy. Amazon supports it, but only because they want the states off their back. I oppose it. No new taxes. And sorry Charlie (Dickie?), but sales taxes on interstate commerce are most definitely a new tax.
Continue reading »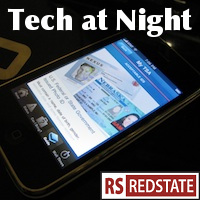 Friday, Friday, Friday. Black Friday? Net Neutrality rules have become one step closer to official as the FCC finally delivered something to the OMB after months of stalling. Verizon, MetroPCS, Virginia AG Ken Cuccinelli, and others ended up unable sue to throw out the illegal power grab until it's published, so the longer the FCC waited, the longer everyone else had to wait to begin to defeat rules that will harm innovation, investment, and jobs, say Fred Upton and Greg Walden.
It'll be 90 more days at least before the rules hit the Federal Register and the rush to the courthouse begins.
Meanwhile the FCC's bad run in the courts continues as it lost another case. Of course, this was actually a Bush-era rule, being thrown out on a technicality. But the Obama FCC continued its defense, and lost.
Continue reading »