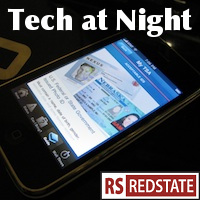 Two points on cybersecurity tonight. The first is that Harry Reid and Barack Obama aren't on the same page. The latter is still working toward a (probably illegal) executive order, while the former is talking about trying again to pass the rejected Lieberman-Collins Cybersecurity Act. Meanwhile we backers of the Marlin Stutzman campaign have been vindicated, as Dan Coats is siding with Harry Reid on this, the Internet Kill Switch bill, with the IKS removed but everything else left intact.
With Republicans like that, who needs Democrats?
Continue reading »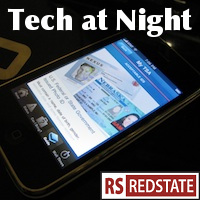 It is done! Privacy is saved in America? The huge looming threat of Myspace has been defeated by FTC! Don't you feel so much safer now that the dynamic, active regulators of the Obama administration have clamped down on a competitor of Facebook?
Shame on me. Remember when I went with the claim that Anonymous took down GoDaddy? Well, It may have been an opportunistic claim.
Continue reading »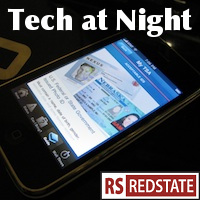 Harry Reid may be on a mad dash to bring the radical Liebmerman/Collins/Rockefeller cybersecurity bill, but a broad spectrum of Republicans continue to fight. Democrats may have toned down its Internet Kill Switch provisions, but still is a massive power grab online, and the new SECURE IT act is a much better idea.
What I absolutely love about SECURE it is that it hits all the key points: It strengthens criminal penalties for breaking into servers. It strengthens criminal penalties for breaking into servers (Yes, I said that twice on purpose because it's that important). It creates private sector information sharing incentives without regulating the private sector at large. It turns inward and gets government to audit its own practices.
These are all the right ideas and none of the wrong ideas. Senator Ron Johnson of Wisconsin is speaking only the common-sense truth when he says "This bill recognizes that industry is at the center of any solution. It's a sensible step forward that allows industry to invest in innovation and job creation rather than compliance. Imposing a costly and bureaucratic regulatory regime is the wrong approach to national security. New regulations will slow down innovation and investment while companies wait years for the government to introduce outdated standards. The regulatory process simply cannot keep up with the rapid pace of technology."
It tells you just how basic and correct this bill is when it has co-sponsorship from such a broad spectrum of the caucus: Ron Johnson as mentioned, John McCain, Kay Bailey Hutchison, Chuck Grassley, Saxby Chambliss, Lisa Murkowski, Dan Coats, and Richard Burr.
Support Ron Johnson and the team. We want this bill passed. The common-sense alternative to the power grab cybersecurity bill.
Continue reading »