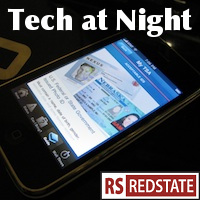 Two points on cybersecurity tonight. The first is that Harry Reid and Barack Obama aren't on the same page. The latter is still working toward a (probably illegal) executive order, while the former is talking about trying again to pass the rejected Lieberman-Collins Cybersecurity Act. Meanwhile we backers of the Marlin Stutzman campaign have been vindicated, as Dan Coats is siding with Harry Reid on this, the Internet Kill Switch bill, with the IKS removed but everything else left intact.
With Republicans like that, who needs Democrats?
Continue reading »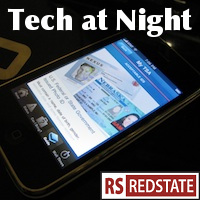 Wednesday night I put off all Tech at Night topics except for SOPA because the critical mark up votes in Committee were coming up. We weren't supposed to be able to stop SOPA, but we could at least raise awareness, put up a fight, and prepare for the floor votes. And sure enough, the vote to keep the Internet censorship provisions went in favor of censorship 22-11.
Well, it turns out, we managed to slow the process down. After we made our threats to start working on primary challenges over that 22-11 vote, Lamar Smith put off SOPA, halting the current process until next week at the earliest. Stay sharp, but feel good about this delay. The longer we delay, the more we can gain support for the OPEN Act instead of SOPA.
SOPA opponents Darrell Issa, Zoe Lofgren, Jared Polis, and Jason Chaffetz also deserve credit. Why yes, that list does include a Democrat. Just shows how wrong Lamar Smith is to side with disgraced former Senator Chris Dodd and the MPAA on this. Two men who between them have no clue how the Internet works.
Continue reading »