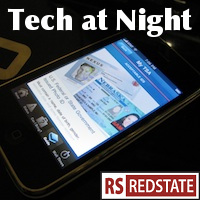 Top story tonight is of course the major win by the triple alliance of George Soros and his front groups like Public Knowledge, Sprint Nextel, and the Obama administration's dual agency of the FCC and the DoJ. Yes, AT&T has given up on acquiring T-Mobile. I believe they will now have to pay a sizable fee to T-Mobile as compensation.
This is bad news for those who respect property rights and for those who favor competition in the market, as Mike Wendy notes at Media Freedom. AT&T will be short of spectrum, as TechFreedom notes, a key reason competition will be reduced. It's not just AT&T users hurt; anyone who now would not be interested in switching to AT&T due to inferior 4G LTE rollout now suffers from less leverage in the marketplace. That can only result in sustained high prices for 4G Internet service.
When this news broke I was so mad I could burst. But hours have passed and now I'm just disappointed.
Continue reading »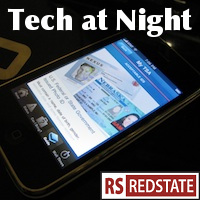 Wednesday night I put off all Tech at Night topics except for SOPA because the critical mark up votes in Committee were coming up. We weren't supposed to be able to stop SOPA, but we could at least raise awareness, put up a fight, and prepare for the floor votes. And sure enough, the vote to keep the Internet censorship provisions went in favor of censorship 22-11.
Well, it turns out, we managed to slow the process down. After we made our threats to start working on primary challenges over that 22-11 vote, Lamar Smith put off SOPA, halting the current process until next week at the earliest. Stay sharp, but feel good about this delay. The longer we delay, the more we can gain support for the OPEN Act instead of SOPA.
SOPA opponents Darrell Issa, Zoe Lofgren, Jared Polis, and Jason Chaffetz also deserve credit. Why yes, that list does include a Democrat. Just shows how wrong Lamar Smith is to side with disgraced former Senator Chris Dodd and the MPAA on this. Two men who between them have no clue how the Internet works.
Continue reading »